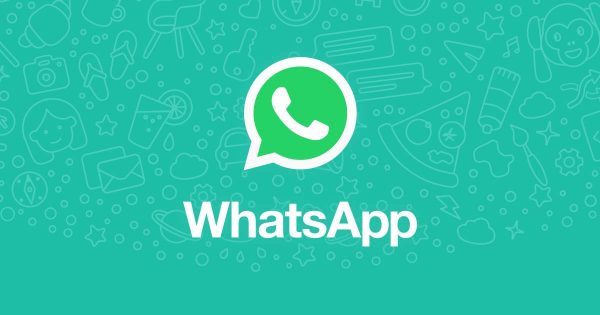 WhatsApp Payments, based on UPI Rolling out in India: Report
WhatsApp finally seems to be rolling out the much-anticipated payments feature based on UPI to beta testers in India.
Digital payments in India got a big boost after the Government of India announced the demonetization last year and all the big players are rushing to get the slice of it. For, instance Google launched UPI based Tez app last year and the homegrown messenger app Hike also introduced the payment services.
It is known the WhatsApp and Facebook are working closely with NPCI (National Payments Corporation of India) which is responsible for the UPI (United Payment Interface) service which eased the payment and transfers easy.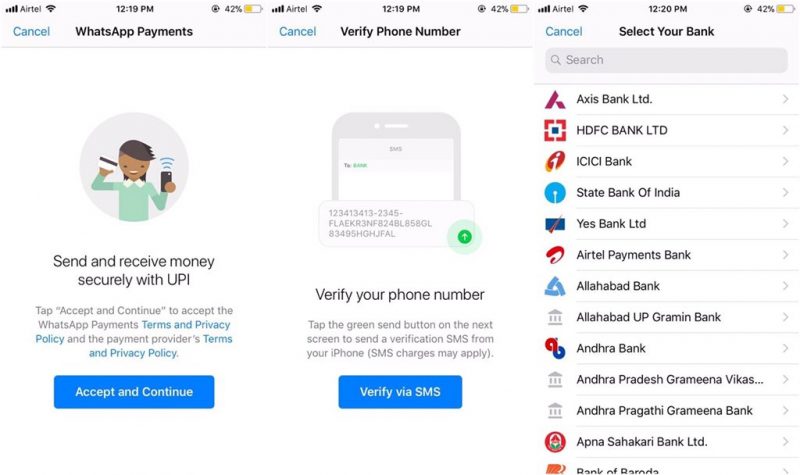 Via MacRumors
WhatsApp which is the leading messaging app in the country could potentially become a big player in the Payments sector with its huge user base of more than 200million users in India.
WhatsApp is rolling out this feature at a snail phase to beta testers and if you haven't received the feature at you might need to wait for few hours.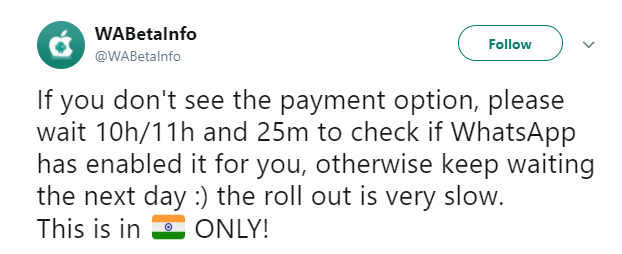 With this move the Social network giant Facebook-owned, WhatsApp is looking a grab a slice by competing with the Google's Tez, Alibaba backed Paytm, Flipkart's PhonePe and almost all the Indian Banks own apps.
How to Setup the WhatsApp Payment Service:
As much like other UPI based Apps for the WhatsApp payments to work you need your phone number to be linked to your bank account and it should be the number that your WhatsApp is currently registered.
1. Open WhatsApp, tap on the three dots at the top right corner and navigate to the Settings > Payments window.
2. Tapping on the payment option will take you to a new window, where you'll first need to verify your phone number to begin the UPI setup process. Your registered phone number on WhatsApp should be the same as the one used to register for UPI.
3. Once your number is verified, you will be shown a long list of banks. Here, you can go ahead and select the bank and account that you want to link with WhatsApp.
Note: 1. As the WhatsApp just started to test this feature, it is a little buggy at present and you might not successfully activate the service.
2. It also looks like WhatsApp is teamed up with ICICI Bank for the UPI gateway much like Google partnering with HDFC and Axis Banks.
Are you excited about the new feature coming to WhatsApp? Do let us know in the comments below.