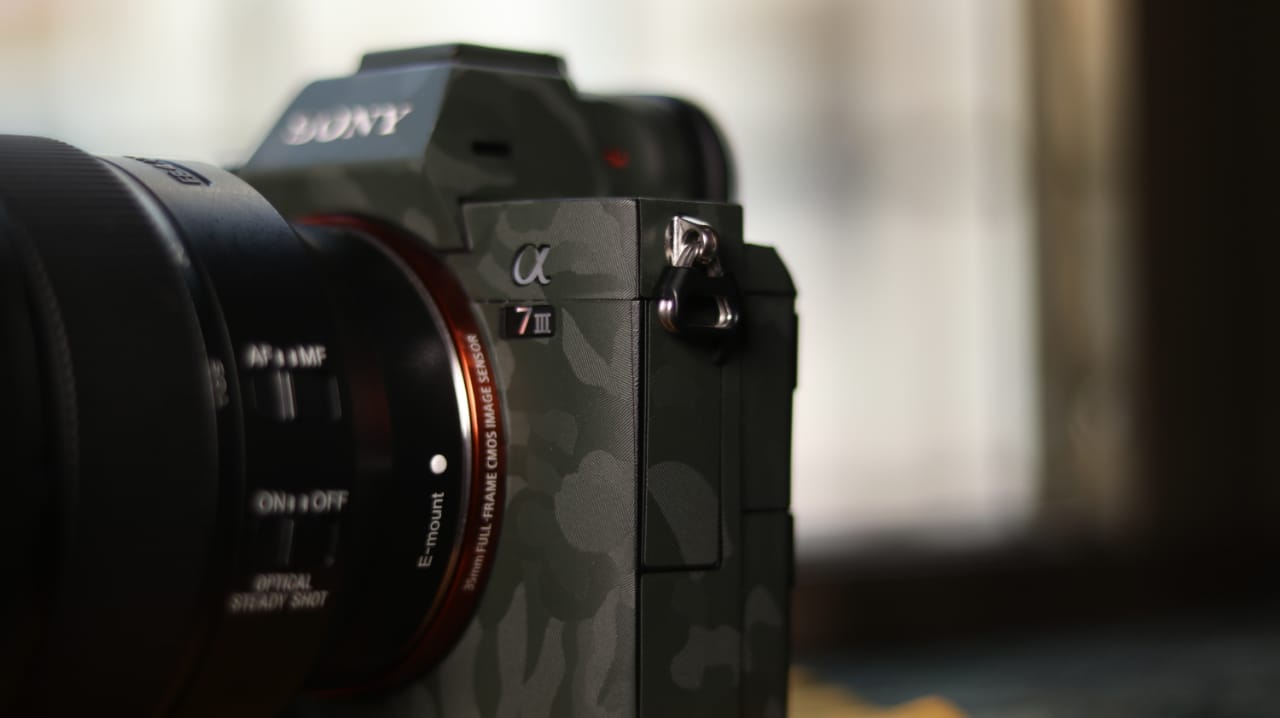 Sony Alpha Camera Skins Review from Capes India
Sony Alpha Camera Skins | Introduction 
Sony Alpha Camera Skins Review from Capes India: Most of the time, all of us have thought about trying skins for your device. Even though you look out for skins, the decision becomes difficult. Skins for smartphones are widespread these days. What if we tell you about skins for your Cameras is a thing too. You end up pondering upon which brand you should buy skins. Here's what we feel about the camera skins from Capes India.
Well, we are reviewing the Sony Alpha Skins, but Capes India provides skins for other Cameras as well. There are also skins for lenses such as the Canon & Sigma Lens.
Range of Sony Alpha Camera Skins & Lens Skins
Packaging & Details
The skin comes in a traditional Capes India packaging, which includes a brown envelope and skins inside a lock and seals back with Micro-fiber cloth and QR Code for the tutorial. There is also a squeegee as well to apply and press the skin properly at the corners where your fingers cannot reach. Due to complex parts, it feels like a challenging task to apply. But as you follow the instructions and solve that jigsaw puzzle part by piece, it becomes easier to apply. 
Check out: 9 Best Budget Earphones under Rs 2000 in 2020 | Starting from Rs 380
Customization
There are a lot of textures you can choose from on the Capes India Website. Right from Storm to Black Carbon Fiber, there is a lot you can choose from. All of the skins are made from 3M Materials.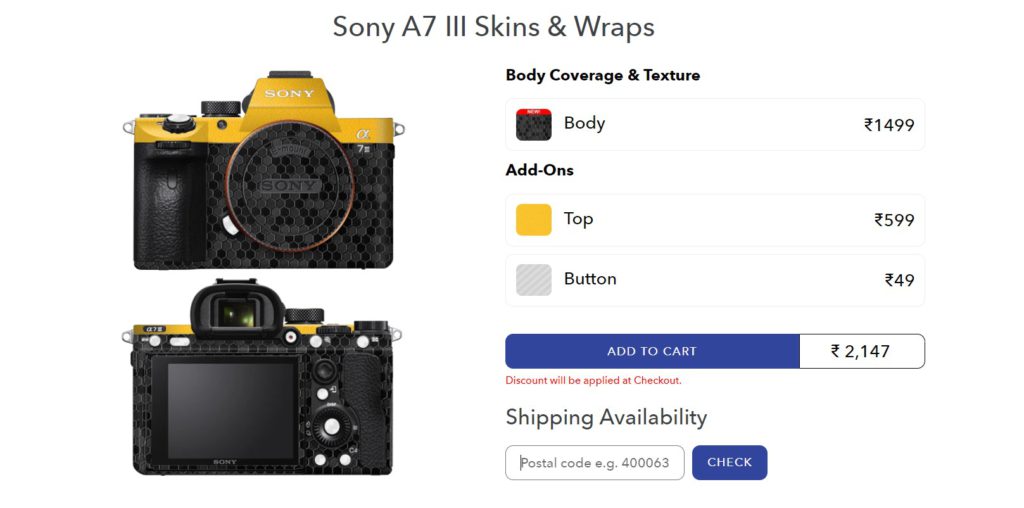 CAPES INDIA Camera Skin Customization
Application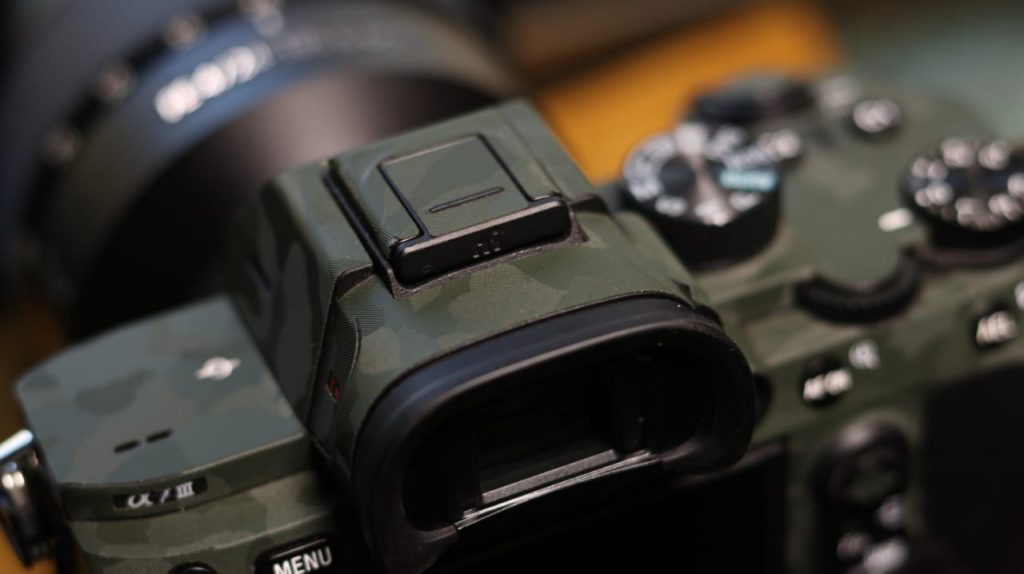 Capes India Camera Skins
The skins, as we said above, need to be applied in steps as given in the tutorial. Alternatively, if you are experienced enough, you can figure out and apply on your own too. The application is easy and doesn't forget to use the dryer at regular intervals. Once applied, warm it again and rub the surfaces with a cloth to smooth all edges down.
Accuracy & Precision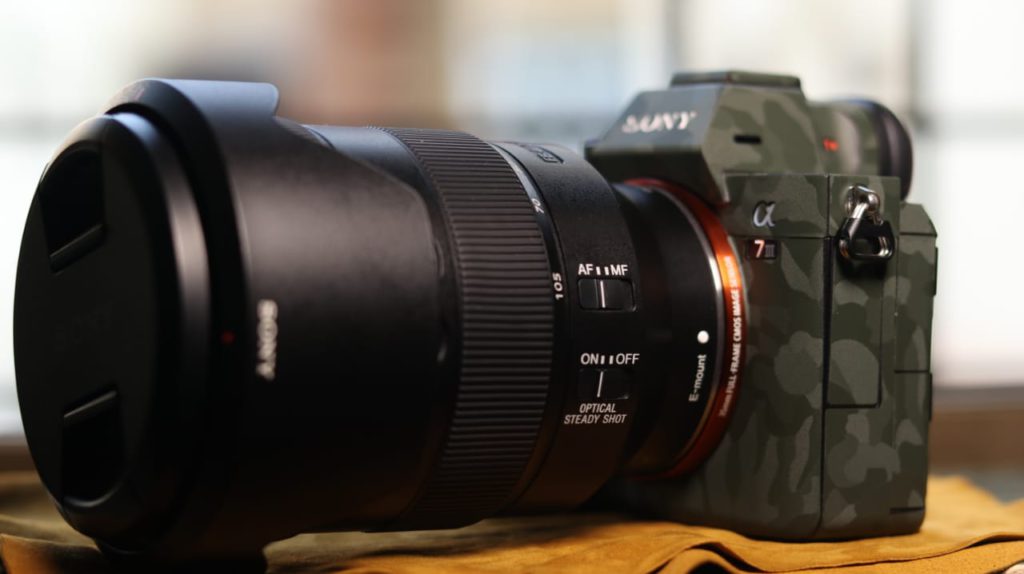 Sony Alpha Camera Skins
We tried the camera skins on SONY Alpha Camera Mark III. The fit is excellent with in-line precision—no overlaps or gaps at any place across the skin and phone. Yeah, we did mess up a few edges while applying as in pictures, though. The included cloth is sort of ok-ish, in our opinion. You might end up scratching your skin while doing the aggressive rubbing action against friction. In our usage, other than day-to-day wear and tear, the skin has held up pretty well.
Durability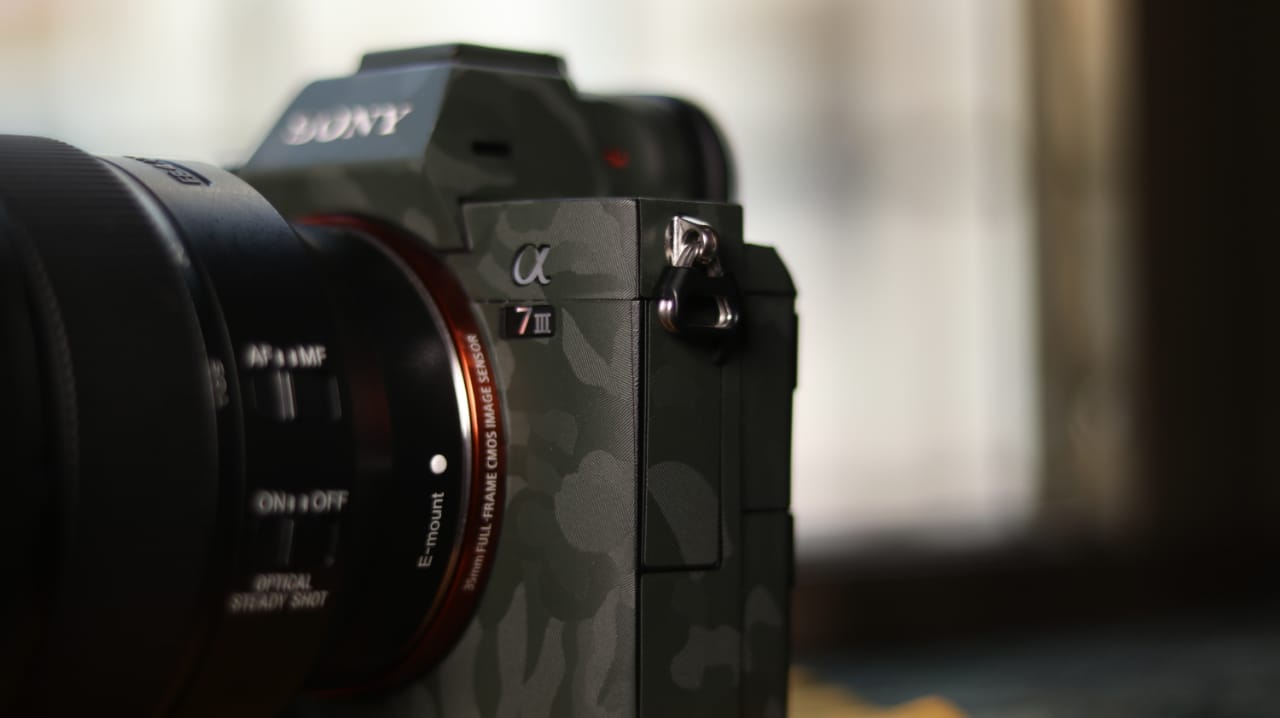 Capes India Camera Skins Review
It has been more than a month we have applied the Camera Skins; it has held up pretty well. All of the corners have held pretty wear, and there are not many signs of wear and aging. This would depend upon person to person depending upon your habits and the places you store. The skin near the display and toggle buttons have held pretty well too. All in all, the skins have appropriately held up till now.
In a crowd, people do appreciate the same ask which skin is that which creates a good impression.
Pricing & Discount
The Skins are divided into three sections, namely Body, Top, and buttons. You can customize each section individually as per the style of the skin you want. The Body skin costs Rs. 1499, while the top costs Rs. 599. The buttons come at Rs. 49. The total for the Capes India Camera Skins goes around Rs. 2147.
You can get a 10% off on anything from Capes India on using our Coupon Code.
Coupon Code: "kushalraut"
Apply this code while you checkout.
Conclusion
Concluding the same, the camera skins are pretty good if you want to cover your camera's original body with scratches, dust, and normal wear and tear. The skin should last you as well.
"Decent Skins and make your camera stand out from the crowd."
We have also covered the smartphone skins from Capes India, including Concept Phone Skins. Do check them out.