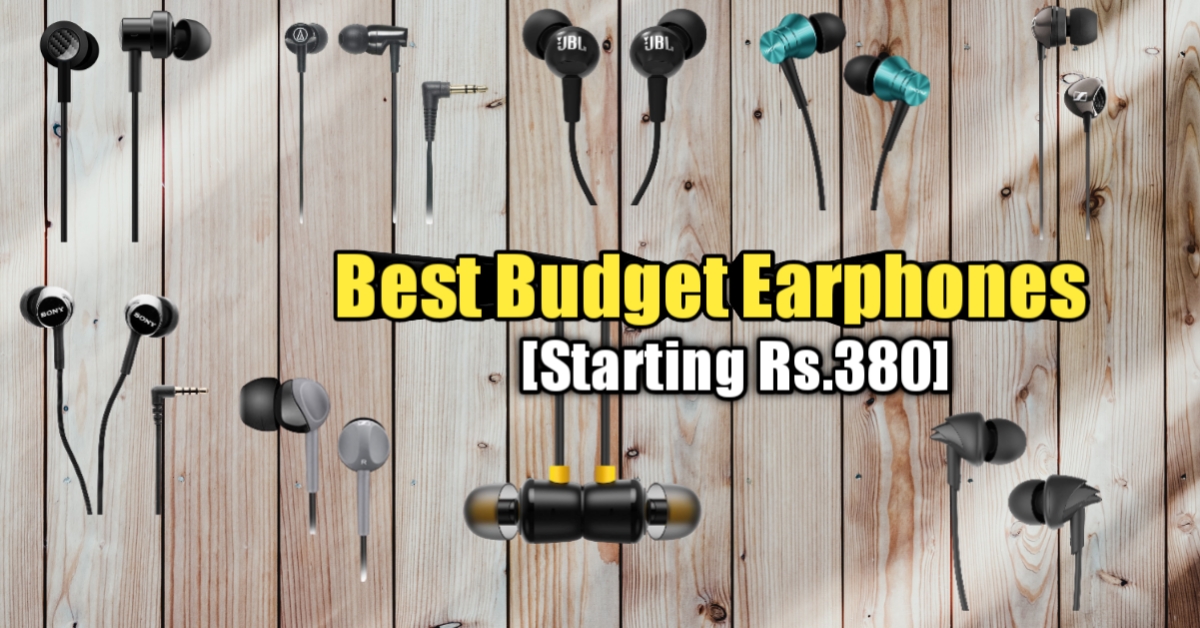 9 Best Budget Earphones under Rs 2000 in 2020 | Starting from Rs 380
Best Budget Earphones under Rs. 2000 in 2020: The most common thing which undergoes wear & tear is our earphones. No matter what, after a period of time they get beaten up or stop working. Change seems the only constant for your earphones. So, we have made things easier for you. We went ahead and compiled a list of 9 Best Budget Earphones under Rs 2000 in 2020.
See, no audio products are perfect. Each and every earphone is different, having some unique characteristics. Some might be sturdy and some might have something else like good drivers. Within this guide, we have also added the links to buy these earphones. The links on our site are affiliate links and we do earn an affiliate commission if you buy using our links. However, the product choices are no way based on anyone and solely based on Tecgag. In this price range, one won't get any noise cancellation. But, definitely, everything would be worth the price you're paying.
Best Budget Earphones under Rs 2000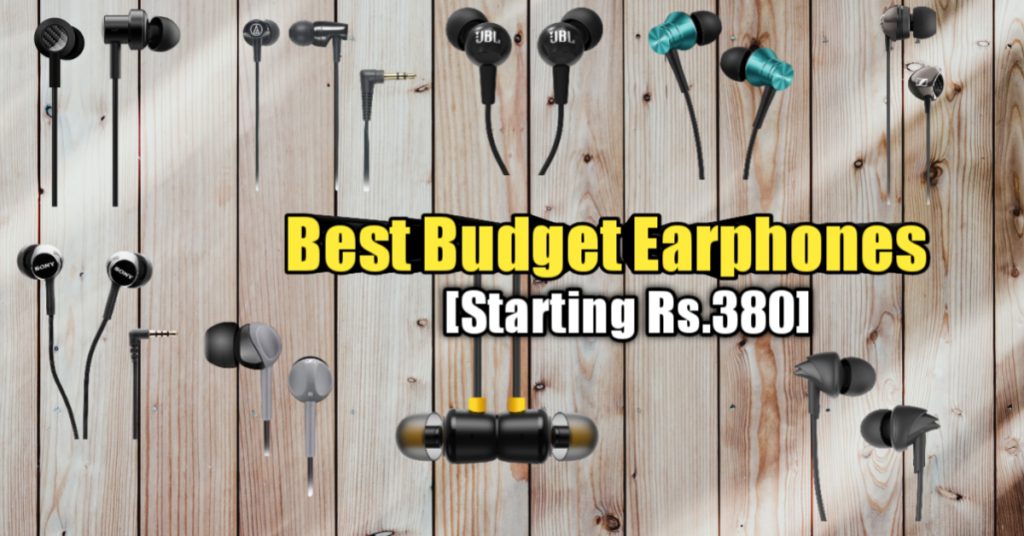 Best Earphones under 2000
So let us begin with the list of Best Budget Earphones. Having a microphone is really a pro because of current situations. You can directly plug it in into your mobile or laptop and easily use it to attend meetings and conferences. Thus, don't worry we have considered everything before lining up the products.
Boat Bass Heads 100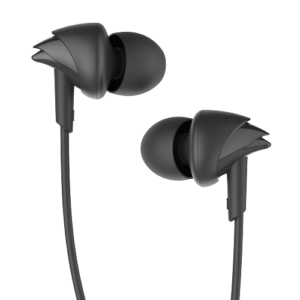 boat bass heads 100
Starting off on the list with the cheapest audio products, it is the Boat Bass Heads 100. These earphones do pack in a comfortable fit. The audio is balanced with a little bit of base which is present here and there. The cable length is standard. While the sound from this audio product won't be disappointing for the price. The build quality surely is. However, you do get a 1-year warranty. This should definitely allow you to get your product replaced just in case it stops working.
The earphone has a single button without any volume controls. It retails on Amazon and you can surely grab it for a steal right now!
Buy Boat Bass Heads 100 on Amazon
Audio Technica ATH-CLR100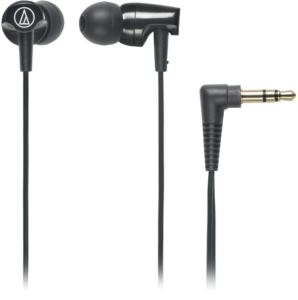 Audio Technica ATH CLR100
The next up on our list is this audio product from Audio Technica. It's the Audio Technica ATH-CLR100. Frankly speaking, these earphones would make you dance with your songs. The vocals and treble on these earphones is amazing. Other than that, the bass is pretty lacking. Another con is the cable quality. The cable isn't braided and would wear off easily.
However, these earphones are for audio purists. If you are one of that kind then you should surely get this from Audio Technica.
Buy Audio Technica ATH-CLR100 on Amazon
Realme Buds 2
The next up on the list is an offering from Realme. The Realme Buds 2 have a completely balanced sound. There is an adequate base when required. Thereby, the audio quality is decent. There is a comfortable fit too. Or, you can change the ear tips to get a better comfortable fit.
The cable length is pretty good as well. Speaking about the quality of the cables, the cable is of good quality and braided. These earphones would definitely last you well for rough use. The earphones also come with magnets so you can click them together and hang around your neck when not in use. The frequency response is good as well.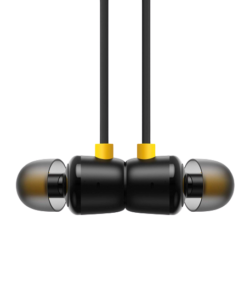 Realme Buds 2
JBL C100SI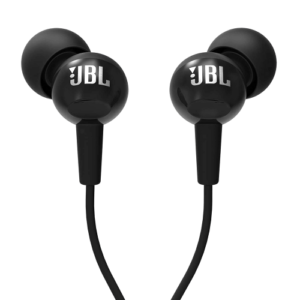 Jbl C100si
This audio product is for all the JBL Fans out there. For the price, this offering from JBL is great. Being a JBL earphone, the trebles are very well produced on this one. However, do not expect any bass. These earphones simply lack that bass. The cable quality is average as well. The conversion is more towards the JBL brand.
Check Out: Screen Protectors: Everything you need to know explained
If you want earphones from a brand like JBL for cheap without many compromises, the JBL C100SI is what you should consider.
Mi Dual Driver Earphones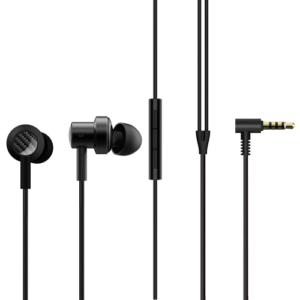 MI Dual Driver Earphones
These are the next best earphones you can get for the price. If you are someone who prefers bass in your audio listening, then these Mi Dual Driver Earphones would be the Best Budget Earphones for you! The earphones come with an inline microphone along with 3 buttons for media control. The sound is deep with good amounts of treble.
The cable is also braided which gives a more premium feeling along with durability. According to Xiaomi, these earphones feature dynamic drivers that provide an enhanced audio experience including a better frequency response.
Buy Mi Dual Driver Earphones on Amazon
Sony MDR-EX150AP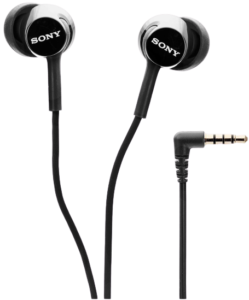 Sony MDR-EX150AP
The next audio product on our list is the Best Budget Earphones from SONY. We know, just like JBL, there are a lot of people who prefer Sony because of its name. Well, if you are one of those, these earphones might be for you. The sound from MDR EX150AP is rich and clear. However, the bass is lacking. It's present but very limited.
The overall build quality is nice but the cable quality could have been better. Due to this, the cable might wear off after a year and break. Other than that, if crisp vocals are what you're looking for, then this shall be your pick.
Buy Sony MDR-EX150AP on Amazon
One More Piston Fit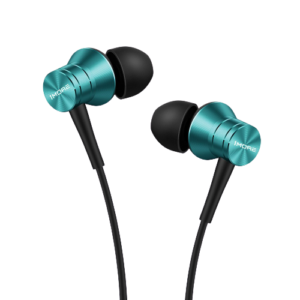 One More Piston Fit
One More Piston Fit are the misfits. The only earphones which offer a metal casing of the earbuds. The sound signature is great. Ample amount of loudness combined with a touch of bass. The bass is slightly lower than the Realme Buds 2. It kicks in where it's required. The fit is comfortable as well.
These earphones could have been the durability king if the cable quality was just as robust as the earbuds. However, they aren't. The earphones provide a great warm and balanced sound with a premium-ish feeling.
Buy One More Piston Fit on Amazon
Sennheiser CX-180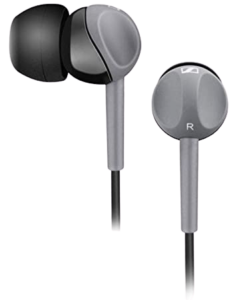 Senheiser CX180
Everyone knows about the Sennheiser CX-180. The old but Gold. Even in 2020, these earphones are holding great with the competition. The cable quality is something that needs to be taken care of. Sadly, there is no microphone so you can't do your Online meetings on these.
These earphones really shine on the sound. The sound is crisp. Vocals are produced pretty well. There is ample base to appreciate. Surely, not as overpowering as others. These earphones are by far the Best Budget Earphones in 2020 with regards to sound. Not for durability though. However, the service is excellent and you can easily get them replaced if your earphones don't hold up well.
Buy Sennheiser CX-180 on Amazon
Sennheiser CX-275 S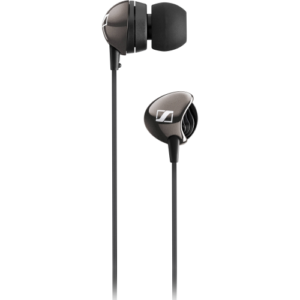 Senheiser CX 275
This is the last audio product on our list. These are at a higher price range, but they are definitely worth the extra premium. The CX-275 S from Sennheiser provides an amazing listening experience. From the frequency response to clarity, everything is pleasing.
This is the jack of all, however master of none. Everything on these earphones is well balanced. The cable quality could have been better. However, it is better than the above CX-180. This time, there's a mic and a single button for media controls.
Buy Sennheiser CX-275 S on Amazon
Conclusion

Best Earphones under 2000 in 2020 Chart
Thus, this was our list on Best Budget Earphones under Rs 2000 in 2020. We have also included a chart above with various metrics. You can refer to it and choose which earphones would suit you the best depending on your needs. As we all know, there is nothing such as best or perfect. Depending on your needs and requirement, one can judge and find the Best Budget Earphones.
Which earphones do you prefer? Let us know in the comments below. Also, do share this post with your friends and family members who are looking to get Budget Earphones. We hope you found these guides helpful. Let us know your thoughts in the comments below.