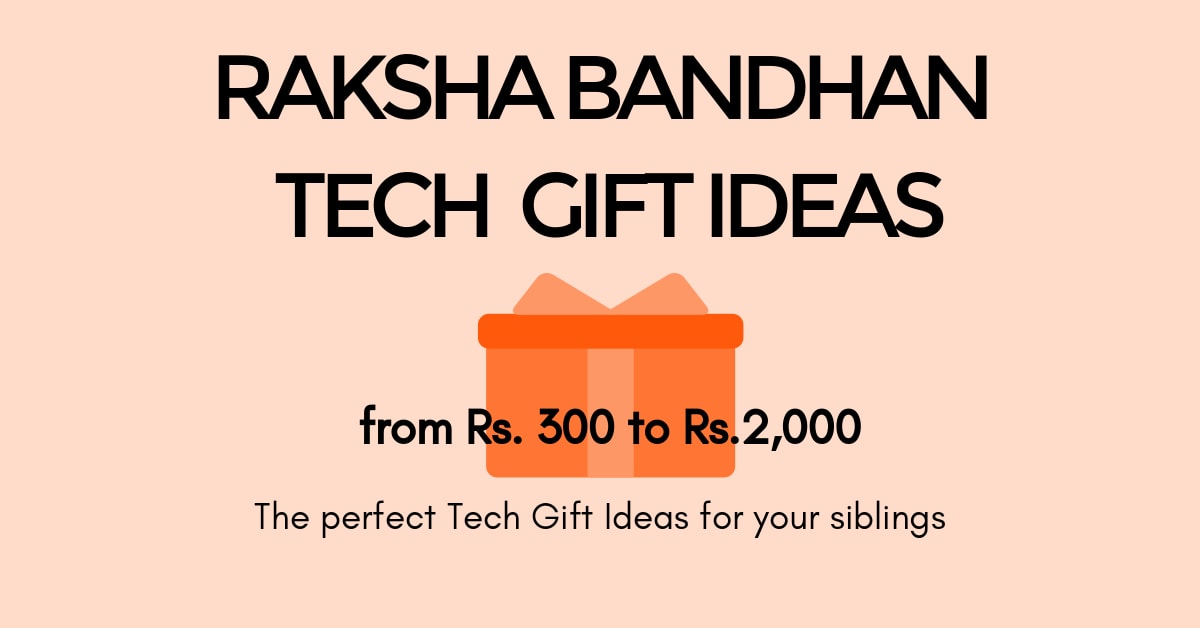 Gifts Idea for Raksha Bandhan [Tech] under Rs. 2,000
Gifts Ideas for Raksha Bandhan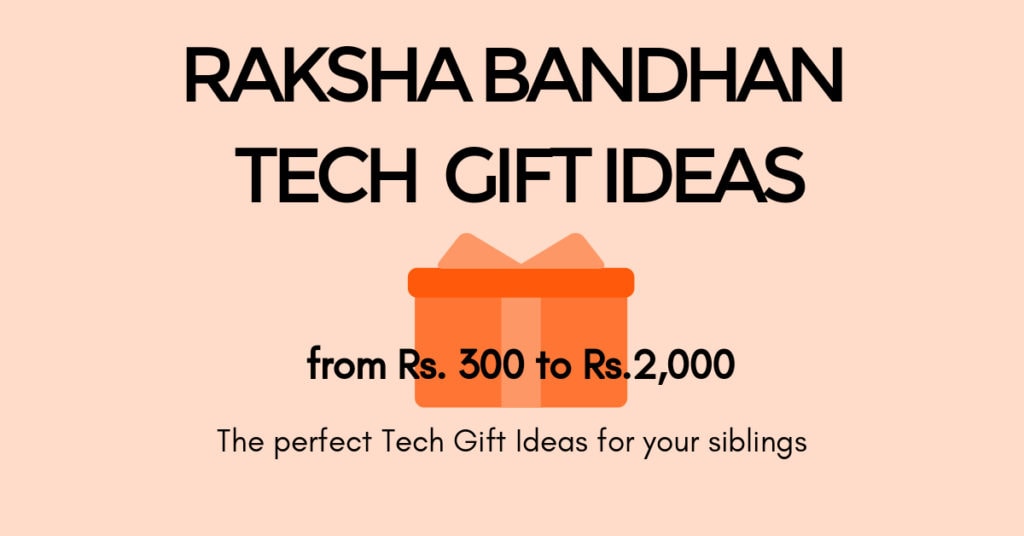 Raksha Bandhan is around the corner in a couple of days. We all here know that you might be wondering about what you can gift your siblings. Especially due to the COVID-19 Pandemic, you might be forced to shop online for gifts. We are here to help as usual! How about gifting your siblings a gift in regards to a Gadget or Tech Accessory? Sounds great, isn't it? We at Tecgag got you some gifts idea for Raksha Bandhan. We have compiled a list of things that you gift your siblings under Rs. 2000. It includes the best bang for your bucks. So, let's get started with the list of gifts!
Work Tables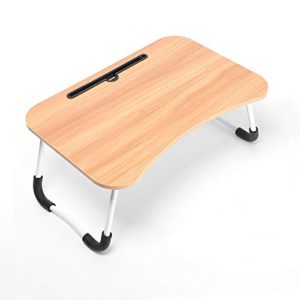 Work from Home Tables
Attending work meetings and online lectures is a headache, right? With many of us having been moved to hometown or homes, you might be missing your proper desk or tables. Not everyone has proper tables lying around at home. You can definitely consider gifting your siblings a table to work. Let him or her off the "jugaad" setup made using an empty box! :p You thought we didn't know about it?
There are a lot of tables available online. We have taken the pain to find out the best ones for you. There's a basic table from TARKAN which retails for Rs. 999. That should do the job! Alternatively, there's one table from SKUDGEAR for 1,100 Rs which includes a cup holder as well.
Mi Band 3/4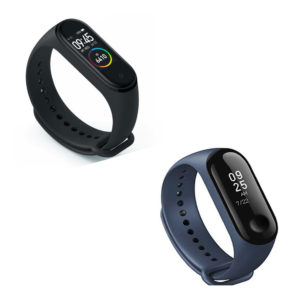 Mi Band 3/4
Many of our siblings might be a fitness freak, Mi Band 3/4 would be the best inexpensive gift you can get for them this Raksha Bandhan! Mi Bands are very popular, reliable, and great for day-to-day activity tracking. Without getting technical, its the best fitness band for your loved ones!
The Mi Band 3 retails for Rs. 1,399 while the Mi Band 4 retails for Rs. 2,299. You can choose one of those depending on your budget. Both are them are a great bang for your bucks!
Laptop Mouse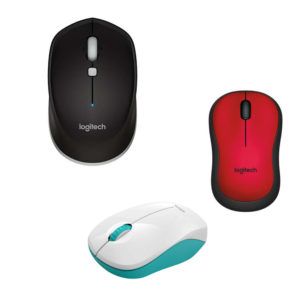 Mouse from Logitech, Portronics
Since this lockdown, every one of us is working from home. Be it office work or online lectures, using the trackpad on your laptop has always been a bad experience. You can definitely gift a mouse on this Raksha Bandhan. There are a lot of offerings from Logitech and Portronics as well. The Logitech M221 costs around Rs.699 and great for the price. Also, there is Logitech M337 Mouse which would cost you slightly higher at Rs. 1,445.
Alternatively, you can also buy a cheaper mouse from Portronics for just Rs. 350. Trust me this is very good mice for the price. We at Tecgag have been using the Portronics Mouse for a while now and it is a great experience provided you use a mouse pad/ regular surface.
Portronics Toad 12 Wireless [Rs. 350]
Earphones & Headphones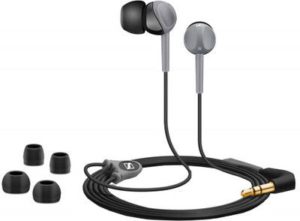 I mean, come on have you found your siblings using those clone earphones? Or the ones which have completely wore up? It might be a time to gift them a fresh pair of earphones/headphones on this Raksha Bandhan. We have a couple of picks for you over a wide range. This might be a great gifts idea for Raksha Bandhan. Starting with the cheapest, Mi Basic Earphones are great for the price at Rs. 392. If you want to extend your budget more, you can get the Mi Dual Driver Earphones which retail for Rs. 799.
Finally, if you want to give your siblings the best audio experience this Raksha Bandhan. You can consider buying the Sennheiser CX-180 for Rs. 795. Pump up your budget to Rs. 1,600 for the Sennheiser CX-275s which are one of the best under Rs. 2000.
Sennheiser CX-275s [Rs. 1,600]
Bluetooth Earphones & Headphones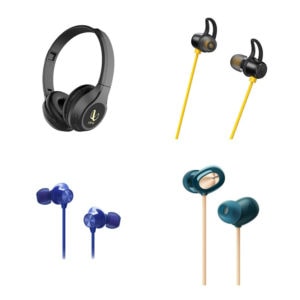 Bluetooth Earphones and Headphones
Yeah, I know I'm one of those wireless audio siblings as well. For them, you can consider the OnePlus Bullets Wireless Z for Rs. 1999. For a bit less you can also check on the Realme Buds Wireless for Rs. 1,799. Both of these are balanced earphones with adequate bass where required. If your sibling is a purist, you consider the Oppo Enco M31 Wireless.
Alternatively, if you are looking for Bluetooth Headphones, JBL Infinity Glide 510 should be your take. It has impressive battery life for that endless binge-watching.
OnePlus Bullets Wireless [Rs. 1999]
Realme Buds Wireless [Rs. 1,799]
JBL Infinity Glide 510 [Rs. 1,800]
PowerBanks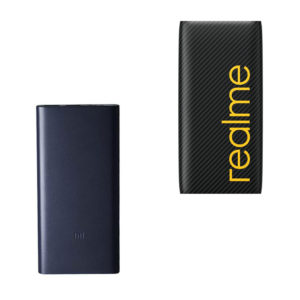 Powerbanks
USB Cables are all fine. But, got someone close siblings who always run out of battery when on the go? You call them and it's switched off because their phone's stupid battery died? Well, this Raksha Bandhan gifts them a PowerBank so that their phone's battery is uninterrupted with juice. This is also a great gifts idea for Raksha Bandhan!
The Mi 10,000 mAh PowerBank is a great deal at Rs. 899. If you want double the capacity, you grab the Mi's 20,000 mAh PowerBank for a price of Rs. 1,599. Mi has a great track record when it comes to PowerBank. They last well with decent conversion rates. If you are looking for Fast Charging PowerBanks, grab the Realme DartCharge 10,000mAh PowerBank for a price of Rs. 1,999. It supports fast-charging up to 30W and can also charge compatible laptops!
Mi 10,00mAh PowerBank [Rs.899]
Realme 10,000mAh DartCharge PowerBank [Rs. 1,999]
Mi 20,200mAh Powerbank [Rs. 1,599]
Smart Plugs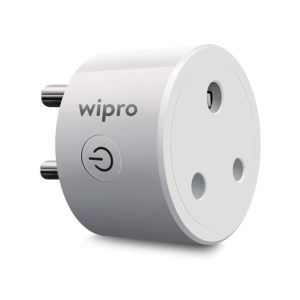 Wipro 10A Smart Plug
This is for all the Tech and SmartHome Enthusiast siblings. Not just them, but also for the ones whom you want to encourage into Smart Home setups. Get your siblings started into Smart IoT devices like this Wall Plus. You can get the Wipro Smart Plug 10A for your sibling on this Raksha Bandhan as well. It costs Rs. 899 on Amazon.
It allows you to control the on/off remotely with Alexa/Google Home or simply the app on the smartphone. You can schedule it and do a lot of things. A great gift for your tinkering siblings on this Rakshabandhan.
Smartphone Skins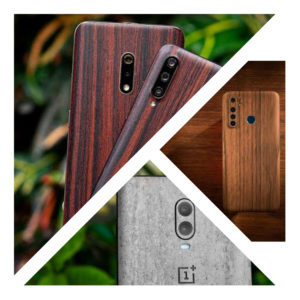 Capes India Smartphone Skins
This is one of the interesting gifts you can gift your siblings on this Raksha Bandhan. A complete make-over for your smartphones. You can gift them a skin for their smartphone model of your choice. Choose from a number of textures. We recommend you to buy skins from Capes India as they are one of the best for the price they offer. We have already reviewed them on our website as well.
Get 10% off for Smartphone Skins on Capes India by using the coupon code "KUSHALRAUT" 
Link: Capes India
Mics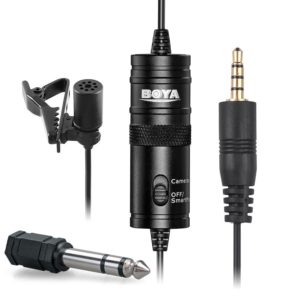 Boya Mic
If you got a sibling who is a Content Creator or has heavy meetings/conferences online, you can help her step up his/her audio game via Raksha Bandhan. For a price of Rs. 1,000, you can gift your sibling Boya Microphone which is amazing at this budget. Trust us, the audio level would be taken to the next level. Don't go on its name, many of them are using it and it is very popular.
USB Cables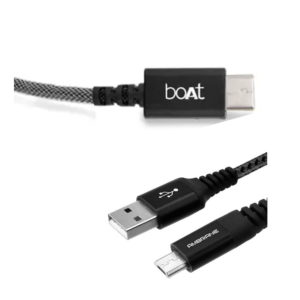 USB C and Micro USB Cables
Got siblings who hold on to cables like crazy? Lose connections, broken ends, broken insulation, and a lot more... Make them say good-bye to those by gifting them robust USB Cables. They can use it for charging their devices, data transfers, and power banks. For USB Type C, you can get the Boat Industrible Cable for Rs. 399. While on the other hand, if you are looking for Micro-USB Cable, you can get the Ambrane Cable which retails for Rs. 149. Both of these are durable and shall last long.
SmartPhone Cases
This is the last one on our list in case you can't relate to anyone above. Simply gift your sibling a smartphone case of his/her model on this Raksha Bandhan! You can go on looking on Amazon for a huge number of collections. There are amazing cases from brands like Nilkin, Ringke, and other generic Silicon Cases, and so on. Just make sure to read the reviews before you order one.
Thus, this was our list on the Gifts Idea for Raksha Bandhan under 2,000 Rs. You can choose anyone from this or a combination of few depending on your budget. We hope you might have liked it! Share with your friends as well so that they can get gift ideas as well. Hurry up, Rakshabandhan is coming soon. So, share it right now! Let us know what are you gifting your siblings on this Rakshabandhan in the comments below!