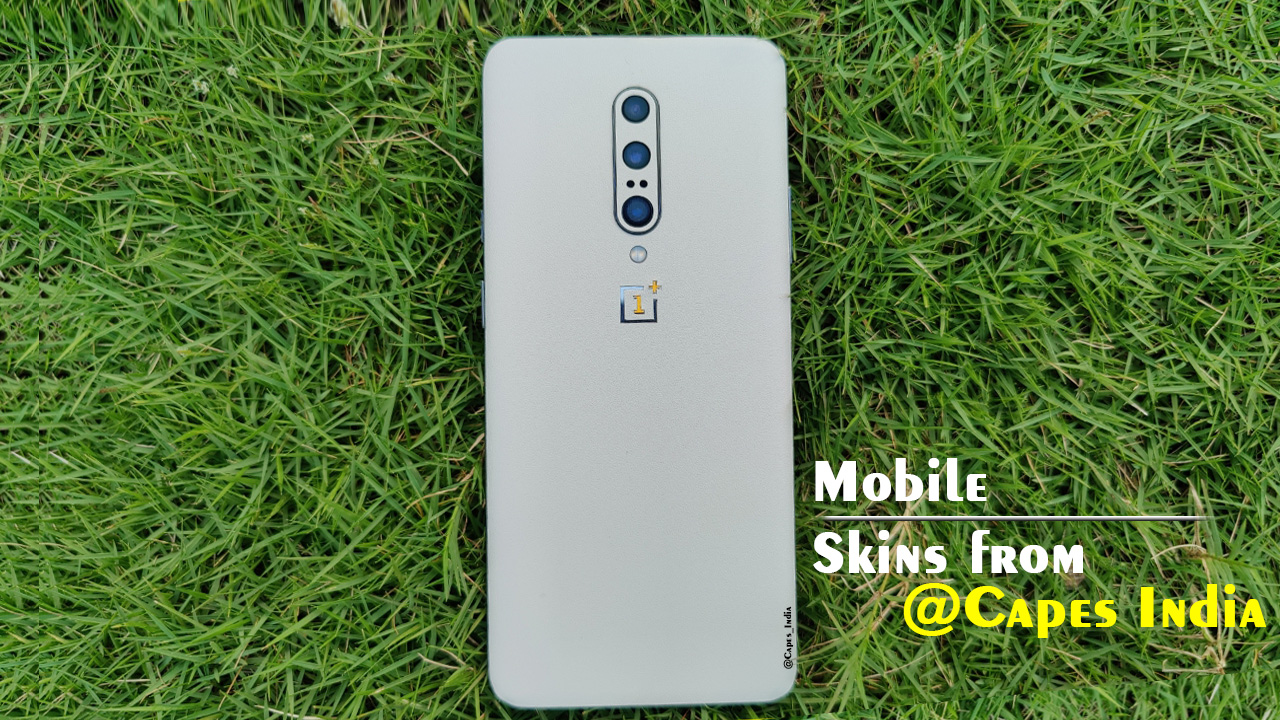 Capes India: Pastels Mobile Skins Review | Phenomenal
Introduction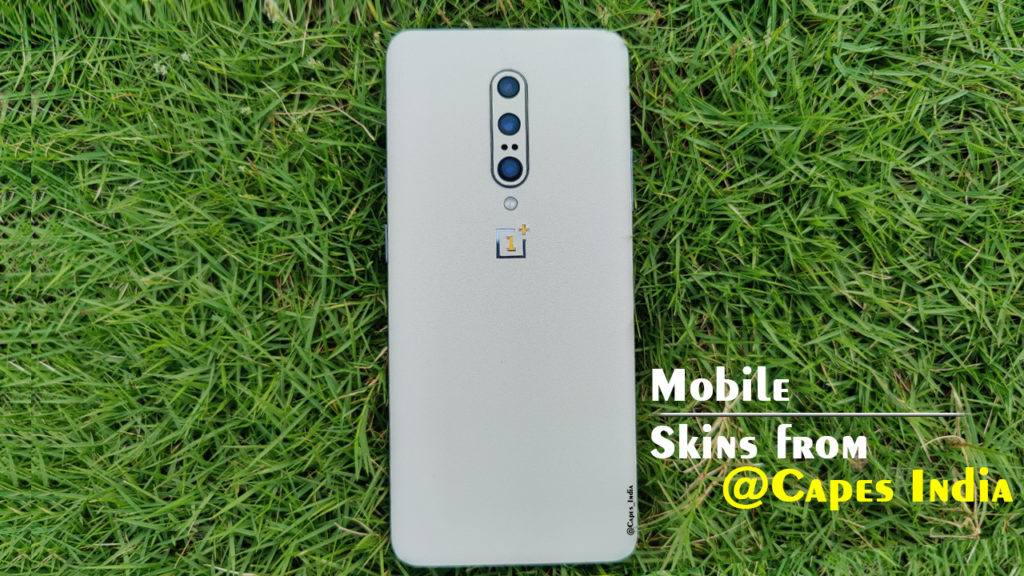 Be it how you came across the concepts of skins, everyone would have the same question in your mind. Do I really need skins for my gadget? Well, for that, the answer depends on person to person. We have already answered the question for you in our older post.
Skins have a lot of advantages in general. They are water, scratch, and fingerprint resistant. Not only this but they provide a much better style than using a regular case with your smartphone. You also combine a clear transparent case with skins to get the best of both worlds! The possibilities with skins are endless. We have been using the newly launched Pastels Skins from Capes India for weeks and here's what we have to say about the same.
PASTELS SKINS from CAPES INDIA
Capes India has the customization feature on the site through which you check out how the skins would actually look on your device. Customization features are available for tons of devices including the latest devices from OnePlus, Samsung, Asus, Xiaomi devices, and so on. They are available not only for smartphones but also for gadgets like laptops, headphones, consoles, and much more. Recently, skins for OnePlus Buds are available as well. Not to mention you can skin your credit or debit cards as well. Yeah, that is crazy.  
The newly launched skin is called Pastels. The skin features in 3 colors, namely Pastel Green, Pastel Blue, and Pastel Grey.
Pastel Green: A bright light seafoam color with a good feeling texture.
Pastel Blue: A sky blue color with a similar texture you can feel.
Pastel Grey: A off-white sort of greyish shade to unleash a different look with the same feel.
Our favorite was definitely the Pastel Blue.
Here's our Video Review as well!
Packaging & Details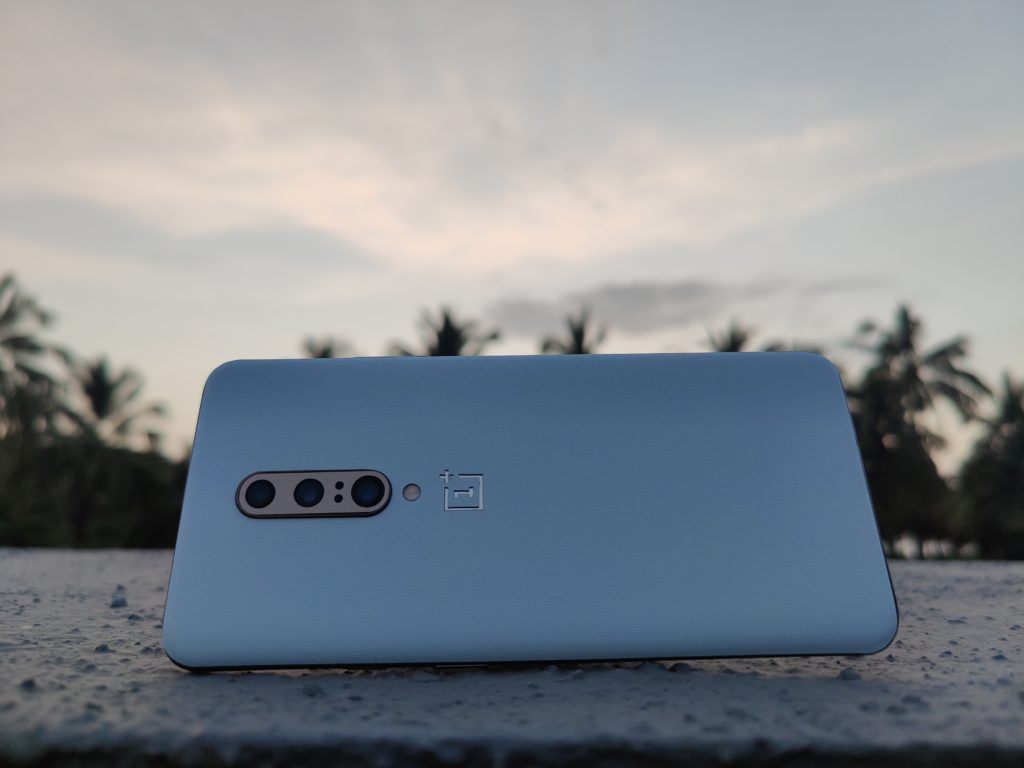 Blue Pastel
Starting with the packaging, the skin comes in a traditional Capes India packaging, which includes a brown envelope. Inside that, you would find a plastic pouch that contains all the skins and paperwork. The paperwork includes a card to scan the QR code on how to install the skins. One needs a dryer to install the skins, so keep in mind to grab one.
To keep it short, the packaging is decent and classy with printed stuff!
We have covered the Packaging & Details on our older review post for Color Flip in detail. You can check it out here.
Features of Skins
The quality of Capes India Skins really matches with the competition internationally. Capes India skins have a list of features.
Premium 3M Materials: The skins are made from premium 3M Materials, which don't leave any residue when peeled off.
Bubble-Free Application: No matter whether you're Novice or Expert, no bubbles would be left by your application.
Water & Scratch Resistant: A normal rain and scratches from keys and coins won't do anything for them.
Stands the test of time: The colors don't fade away. If you encounter any stains during day-to-day usage, wipe or rub them off with a microfiber cloth!
Pastels Skins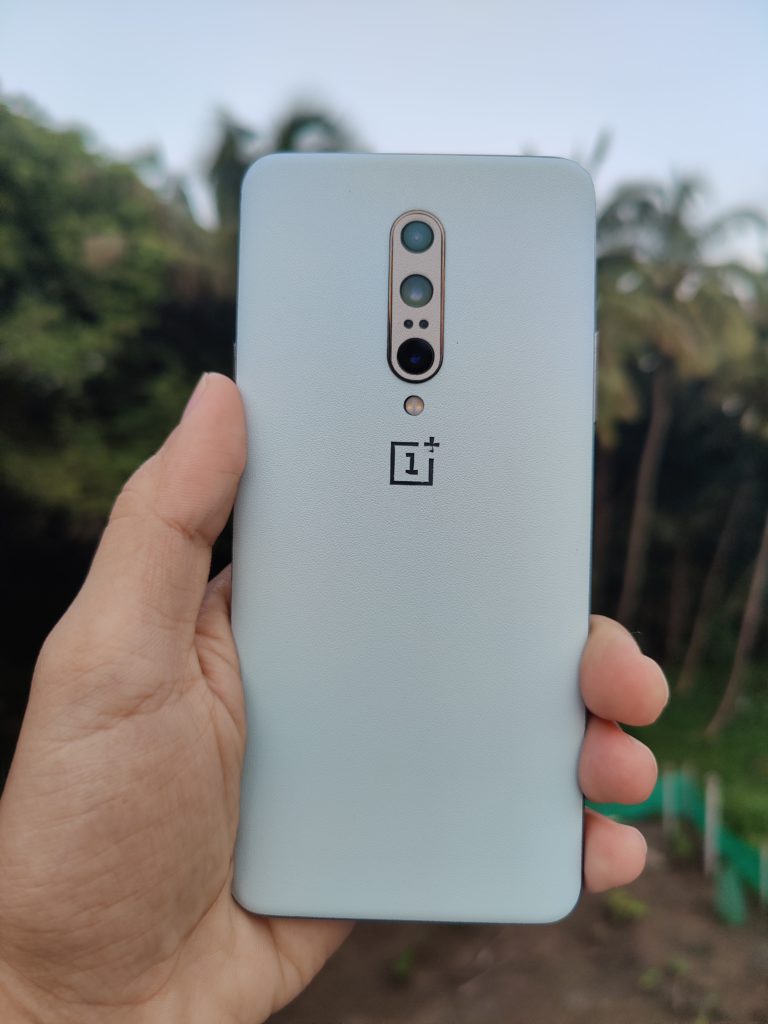 As we said above, we have been using the Pastels skins from Capes India for a couple of weeks now. We really liked the bright color science on this one. Also, the texture is great. You can feel it once you run your finger over the skins. We have been using it without any case, and the grip is moderate. Still, as we said you can slap on a transparent case with the skins to get added protection. Watch our video as well, so you can know about the texture as well.
If you're someone who is a fan of solid and bright colors, this is the perfect match for you. You should definitely check it out! Our favorite Pastets skin color was Pastel Blue! Let us know in the comments below, which one did you liked the most!
Using with Cases and Drops
We used the skin with cases as well. We would recommend you to use a clear transparent case so that your style stays intact! However, if you're planning to use a case, get the only Glass Back Skins. Complete coverage skins are not required! And, if you take full coverage you need to be careful when you're applying or taking off the case.
Well, the skins don't protect you against drops and falls. It will only resist scratches. However, it would surely hide the cracked glass. If you are using a phone with cracked glass, grab your skins right away! If you want protection and skins both, you can use a bumper case like the Rhinosheild Crash Guard which sits just on the side of the phone. In this way, the skin would be visible as well.
How to Apply 
All you need is a basic craft skill to align the skins on your phone. The adhesive does the rest. If you are new, you can definitely check out the guides on how to apply the skins from Capes India itself. You can access them by scanning the QR Code itself which is included in the packaging. Alternatively, you can also check on their website manually. Applying is relatively easy whether you are new or experienced. We tried out a lot of skins. It is easy to apply. All you have to do is "Peel, Align, Blow Hot air, Press, Adhesive takes care of the rest."
Protection & Wear & Tear
Applying the skin is completely safe as well. It doesn't leave back any residue when you take it off to swap with a new one as well. The skins are scratch-proof, water-resistant, and weather-proof as well. Even if you try to scratch the skins with keys and coins, there won't be any scratches.
With skins applied on your device, fingerprints are gone forever. Now, all you have to focus on is protecting your front side of the phone. Wireless Charging fans also don't need to worry as you can continue charging wirelessly.
Fit & Accuracy | Pastels
After using the skin on my OnePlus 7 Pro, I can say that the fit is great with in-line precision. No overlaps or gaps at any place across the skin and phone. If your phone is curved, align all the edges properly so there are no overlaps whatsoever. The skins from Capes India do stand the test of time. Also, the skin is thick as well. The Pastels skins imbed a lot of texture with a moderate grip. The best thing about pastels is "Bright Colors & Substansible Texture which feels really good."
There are also Charger Skins which are available for the device. You can try those out too. They do stand out and make your charger look cool as well. It has been a year we are using charger skins and they are still holding great ;) Not to forget about the coolness is added as well!
Have a Camera? You can check out our Capes India Camera Skins Review as well.
Conclusion
The skins from Capes India are priced at Rs. 499 + additional customizations as we showed earlier. For the price, they are one of the best you can get. The pricing is balanced and worth for the skins you get. We have been using skins from Capes India on phone for more than a year. Still, the skin is holding on great with minimal wear and tear on other devices. Gone are the days when buying skins in India was a dream. The gap between westerns has been reduced so much so that you would need a magnifying glass to adhere to the difference. Ah, these are economical too. So that brings more savings and style!
Especially these Pastels skin provide a lot of bright options. No matter where you are, the bright colors would definitely stand out and make heads turn. Combined Pastels Skins with a different lens skin and there you go, the best combination for your smartphone lies right there.
Also, you can grab skins from Capes India for a 10% discount by using our COUPON CODE: KUSHALRAUT while checking out.
DON'T FORGET TO USE OUR COUPON CODE: KUSHALRAUT to avail a 10% off on your purchase!
A new combination of Solid & Bright Color for your persona with stealthy looks!