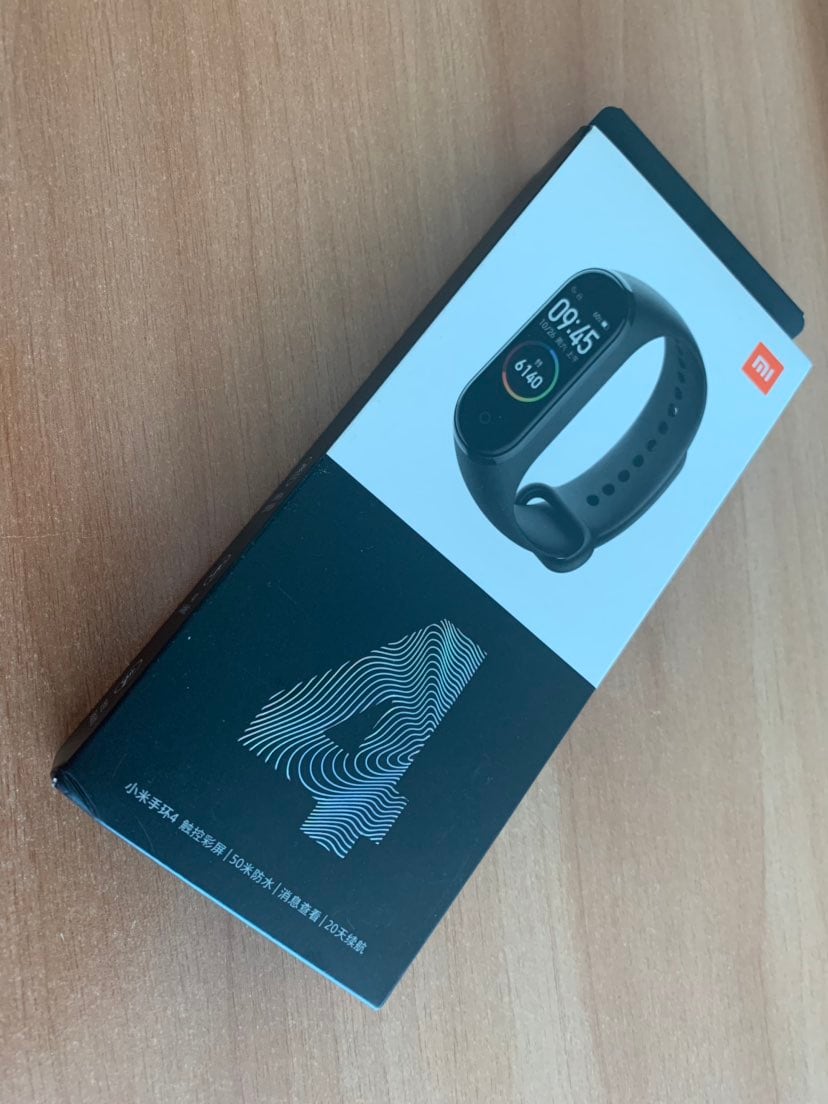 Mi Band 4
We've all heard or used the Mi Band series. The latest update to the series is the 4th iteration aka Mi Band 4. Mi Band 4 was launched on 11th July, but that's for sale in countries China and Europe. It hasn't officially launched in India.
Well, that didn't stop us from getting our hands on it.
Here's our detailed review of the Mi Band 4 (NFC Version)
MI Band 4- Basics: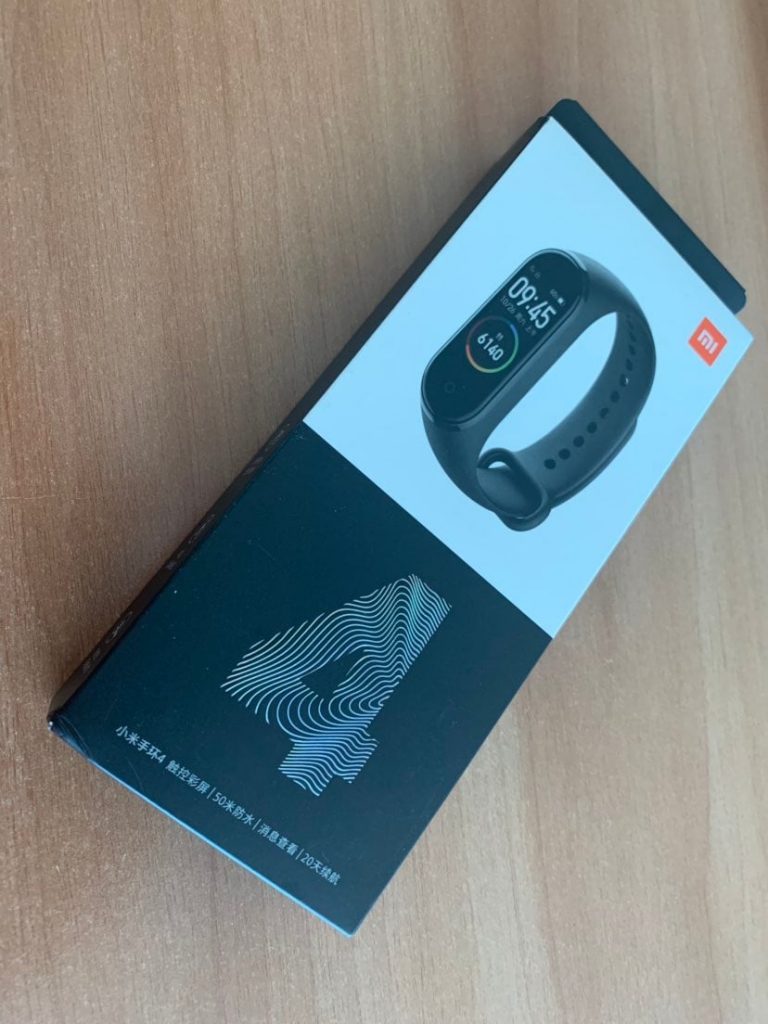 Mi Band 4 Review
Mi Band 4 comes in 4 variants. These four variants have minor changes in them which might cost a tad bit extra. The four variants are:
) Chinese Variant
) Chinese NFC Variant (Chinese Only)
) Global Edition
) Avengers Edition
The band costs somewhere around 1900 INR  or 26 to 27 USD on the most basic version. The Mi Band 4 hosts a colourful 0.95 inch AMOLED display of 120 x 240 resolution. Protecting this display is a 2.5D glass.
It rocks a 6 axis motion sensor which can detect your exercise and motion more efficiently. Not only that, there are improvements to the heart rate monitor. We found the corners of the Mi band 4 are more elegant and better looking than the Mi Band 3.
MI Band 4- Display:
The Mi band 4, unlike its predecessors, hosts a colourful AMOLED display. This also means there are watch faces and they can be customized. This can be made via the Mi Fit app that can be downloaded on the Google Play Store.
The watch can hold 4 watch faces internally which can be changed without requiring a connection to the Mi For app.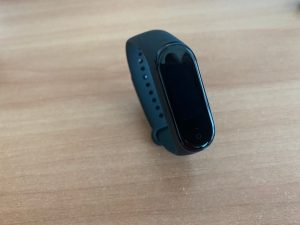 Mi Band 4
The app alone gives you more than 70 colourful watch faces to customize from. There are also Third-Party apps with literally hundreds of watch faces for the Mi Band 4.
The display is also clearly visible under sunny conditions for the most part.
MI Band 4- Battery:
I bought the band 6 days ago. After charging it to 100% and using it moderately for 6 days, it's still at 49% charge. The Heart Rate Monitor is set to- continuous at an interval of 5 minutes.
The battery does take a hit with the heart rate monitor switched on. Even keeping the brightness on high can put a hole into the battery life of the Band.
I'd say, for our usage, the band might give us 10 to 11 days of battery back up.
To charge the band, the only pain we found was to remove the bead from the strap. I feel that the band might loosen up after a period of time causing the bead to fall off. I hope this doesn't happen. However, it is more snugglier than ever before.
The band usually takes around 2 hours to fully charge when connected to the Cradle. Please note that Mi Band 4 (just like it's predecessors) has a different charging cradle than the previous Mi Bands.
MI Band 4- Exercise Tracking:
Coming to the main purpose of the Mi Band 4 i.e. Exercise Tracking.
With the new 6 axis exercise sensor, I feel the tracking has become more efficient than its predecessors. I found that the steps are very accurate and driving a vehicle around the neighbourhood for an hour didn't increase the step count.
Now, tracking swimming up to 50 meters now is an added bonus.
We can add up to four exercises to be started from the Mi Band 4. To start the others, we need to use the Mi Fit app.
MI Band 4: Special Features: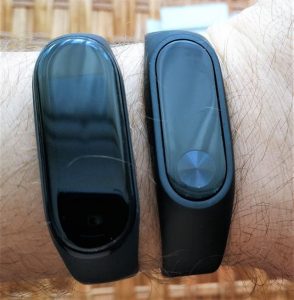 Mi Band 4
Music Control: As long as you're connected to your phone, you can control what music that's been playing on your phone. This is really helpful if you have an earphone without a mic cause you don't have to pull the phone out of your pocket to change tracks or meddle with the volume.
But the sad part, even if you just switched songs, you feel like changing it again, it takes a couple of seconds to again pull the data from the music fit app. I feel this can be resolved with software updates.
Weather Forecast: As long as your phone is connected to your band, your band will keep getting updates about the weather at your current location up to 7 days. In case you're in a bit of a hurry and want to know if you want to carry an umbrella or just waltz out of the place, just remember to check your Mi Band for the forecast. I wouldn't say it's 100% reliable, but it gives you a rough sketch of the day.
The DnD mode: Come on, there are those days where you're frustrated or maybe just tired and want to take your time off the technology for a while. Well, Mi Band 4 has got you covered. The Do Not Disturb (or DnD for short) is a small toggle that mutes all notification for a certain period of time from buzzing into your Band.
There is also an option to put your phone on silent using your Mi Band.
Find my Phone: If you're one of those people who just cannot remember where you toss your phone, this feature makes your phone give a ring in the loudest possible volume. Do note that this is possible only when the phone is paired with the device.
Sleep Tracking: There… don't tell me you saw this coming from the start of the article. This is a feature that has been improved by what I feel "A thousand times over" when compared to the Mi Band 3. It gives you a very detailed analysis of how much sleep you're getting, how many times you toss and turn around and all other stats.
GALAXY FIT 
Well, this wraps up my user review of the Mi Band 4. Let me know in the comments section about anything else you'd like to know.
I'm also dropping the links of Ali Express and Gearbest if you wanna buy the Mi Band 4.