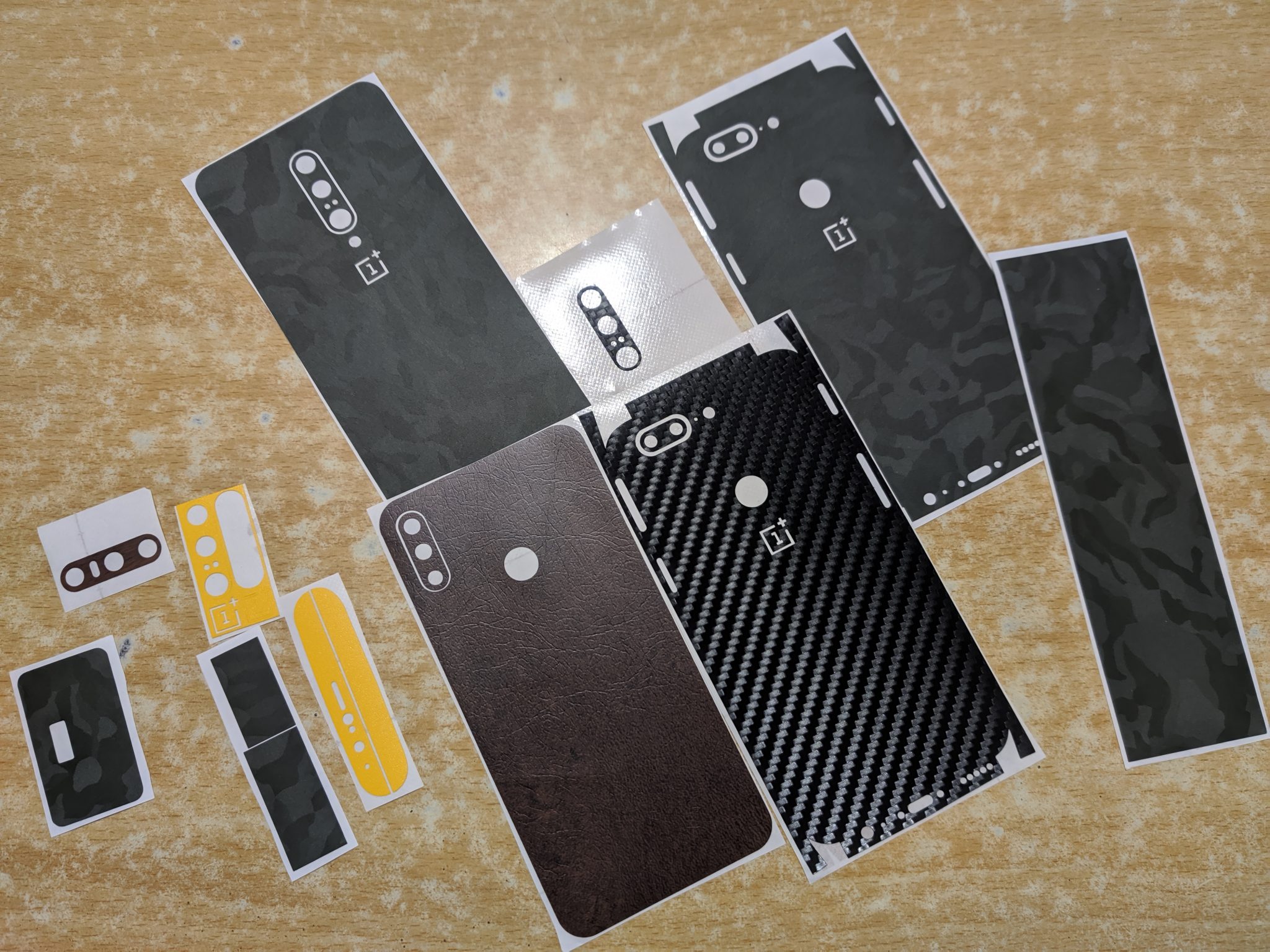 Capes India Skins Review – DBrand Alternative?
Introduction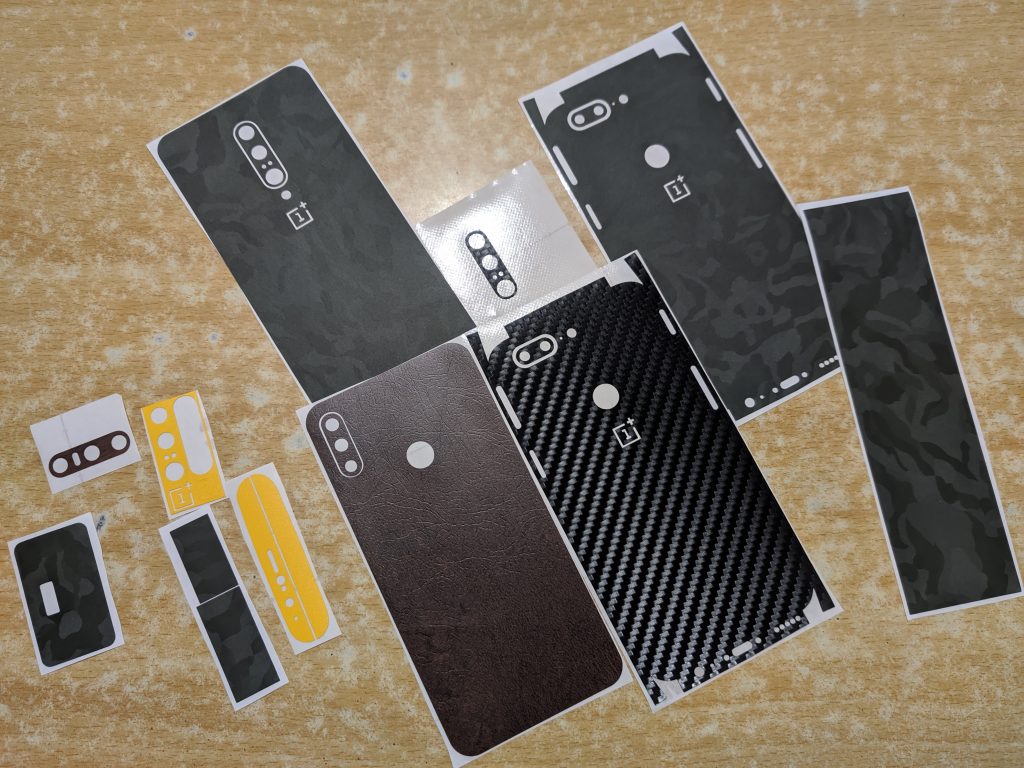 Capes India Skin
Most of the times, all of us have thought about trying skins for your device. Even though you look out for skins, the decision becomes difficult. You end up pondering upon from which brand should you buy skins, should you pay up the high price for DBrand? If no, which other brands should you go with? GadgetShieldz, StickON, Capes India: the list goes on and on. This time we have decided to give a shot to the skins from Capes India. Here's what we feel about the same. For an end consumer, are they the cheap alternative to DBrand without sacrificing much? Let's find out.
Capes India 
Capes India has started the customization feature for OnePlus 7T, OnePlus 7T Pro, OnePlus 7 Pro, Samsung Galaxy M30s, Asus Rog Phone II and more devices including skins for iPhone 11, iPhone 11 Pro, iPhone 11 Pro Max.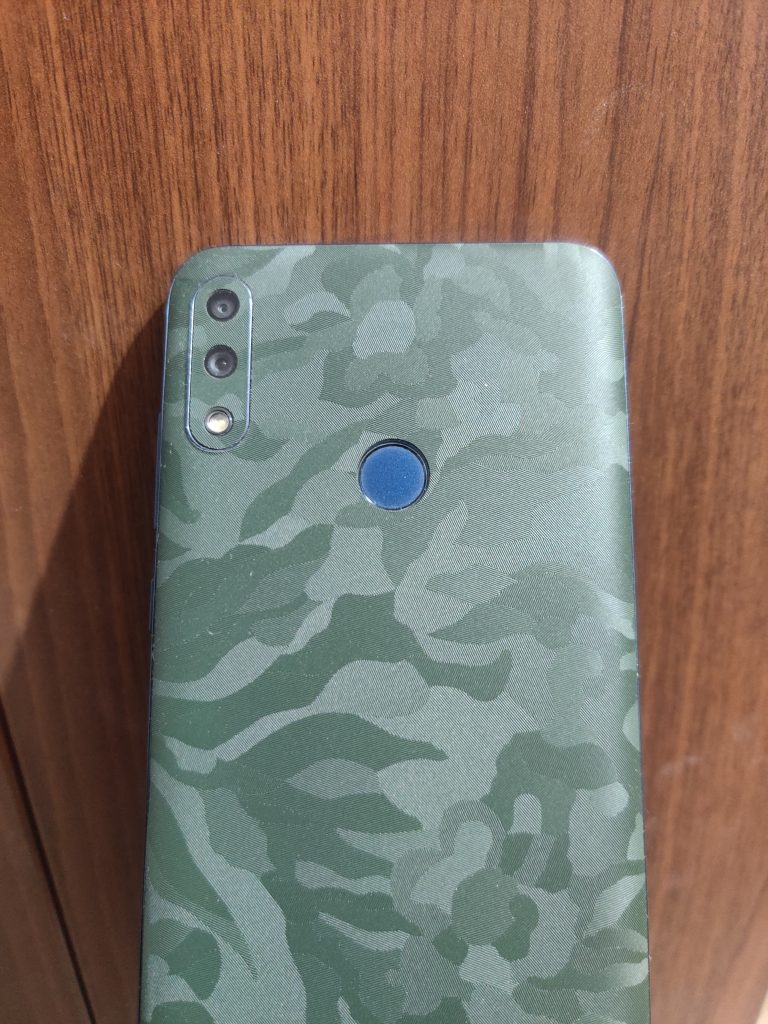 Asus Zenfone Max Pro M2 Skins from Capes India
"At Capes India, we only use 3M Materials for our products. 3M is known for its patented adhesive which does not leave any residues when removing the phone and stays on the phone for a longer period of time. It also has air release channels for making the application process easy. These are the same materials which are used to wrap high-end cars to customize the look and protect the paint. Hence, this is the best quality materials available in the market right now."
Packaging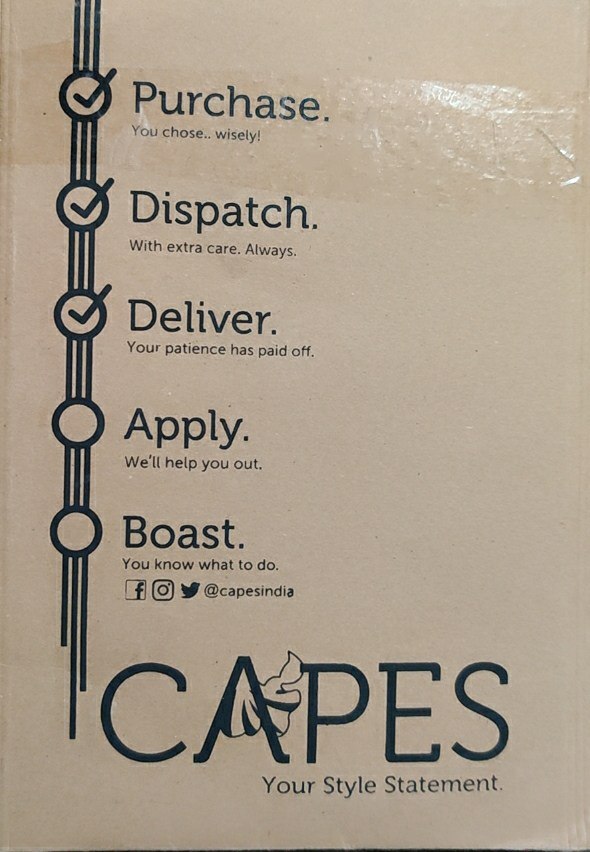 Packaging from Capes India
The packaging is nothing fancy, but simple and minimalistic. You get a cardboard envelope, in which there is a zip-lock pouch. It consists of your order i.e. skins. Along with the same, there is a template which welcomes you with their Brand Logo and some other information with a QR Code. The packaging is decent with simplicity at its core. 
Application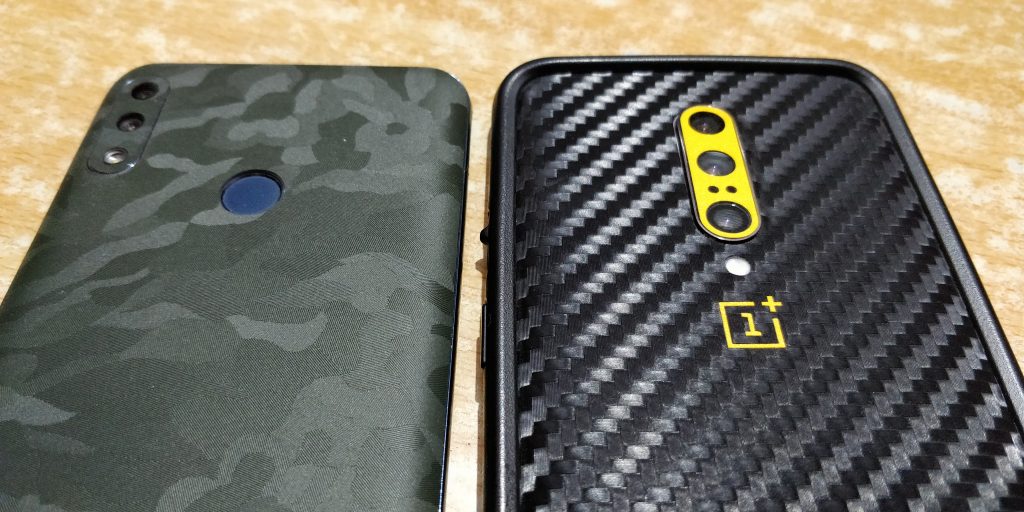 The finish of Capes India Skins
The application of the skin is pretty easy if you have basic art and craft skills. It's not rocket science either. There are guides on how to apply the skins from Capes India itself. You can access them by scanning the QR Code itself which is included in the packaging. Alternatively, you can also check on their website manually. Applying is relatively easy if you are experienced. We tried out the Green Cameo, Black Carbon Fibre and so on. 
Fit and Accuracy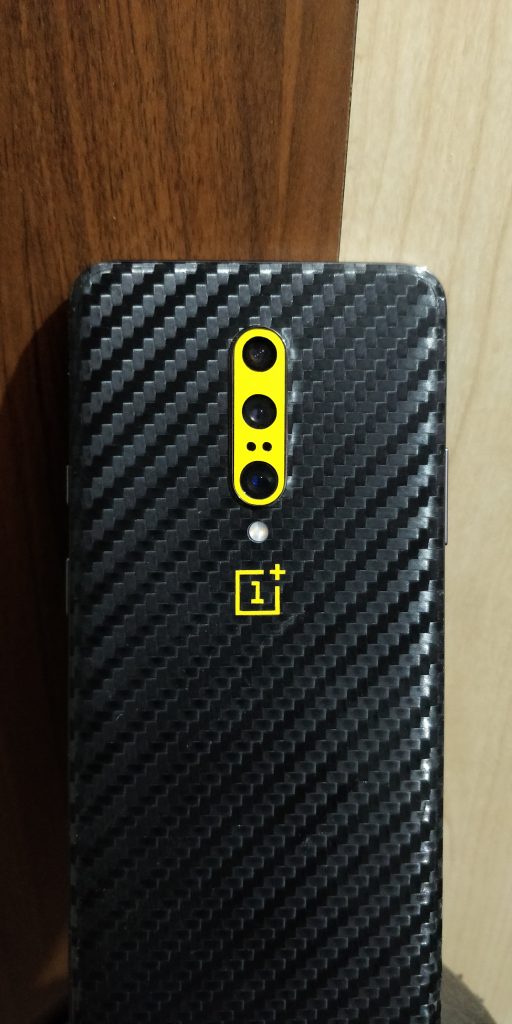 OnePlus 7 Pro Capes India Skin
We tested on the skins on OnePus 7 Pro, OnePlus 5T and Asus Zenfone Max Pro M2. The fit is great with in-line precision. No overlaps or gaps at any place across the skin and phone. We insist you on using your own cloth while applying the skin. The included cloth is sort of ok-ish in our opinion. You might end up scratching your skin while doing the aggressive rubbing action against friction. In our usage, other than day-to-day wear and tear, the skin has held up pretty well.
How about comparing it with DBrand?
Well, the accuracy of DBrand is simply on another level which is tough to match for any companies considering the price difference they make. Price to performance is what separates them. Just like comparing Xiaomi to Oneplus ;) The individual installation guides, premium cloth accessories and extra skins to cover the messed up things make them stand out with their high price. In the end, both of them do the job of protecting your device.
Capes India Charger Skins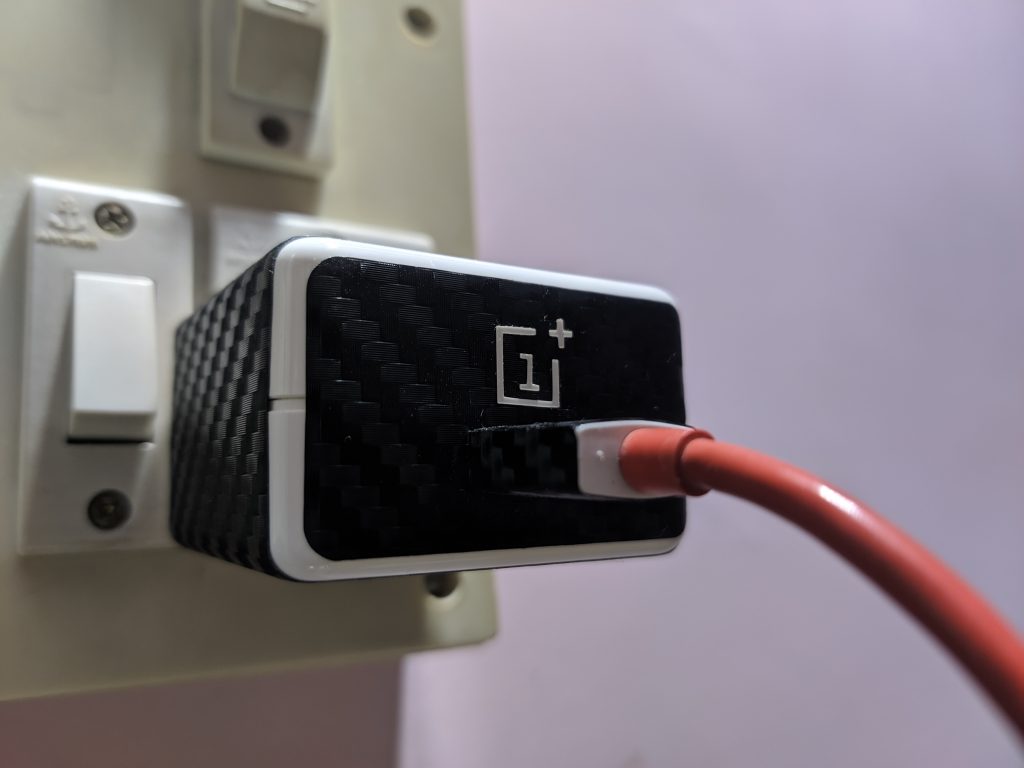 Charger Skins from Capes India
Capes India also makes some skins for chargers for selected devices. We tried out them too and it looks dope as well as cool at the same time. The quality is great and looks amazing for the charger! Once again, you can customize this one too depending upon the texture you wish to get. Here are the images of the same. It makes the accessory stand out by a huge margin! 
Pricing and Competition
The Skins are priced variously depending on what you opt for on your needs. More details are on their website. They are good. There are many other brands in the segment which you can watch out for. According to us, these are comparable to the competition. Capes India has stepped up their competition in comparison with their initial offerings. While it is not as cheap as some of our previously reviewed skins, it is worth it for the price you pay. We don't think anyone else provides the skins for smartphone chargers as well. 
I just hope Capes India come up with more unique varieties for their skins just like other skin manufacturers. Also, the charger skins are amazing and cool and we really liked it! 
Conclusion
Capes India skins are for those who are looking for great fitting skins without spending an absolute premium.
"GOOD FIT + COOL CHARGER SKINS should be your take when you are shopping from Capes India."