Capes India Skin: Psychedelic Color Flip
Introduction
Most of the time, all of us have thought about trying skins for your device. Even though you look out for skins, the decision becomes difficult. You end up pondering upon which texture you must buy. Not just that, but also from whom to buy. Today, we have a brand new skin from CAPES INDIA. It is a newly launched unique skin. This skin from Capes India is known as "Psychedelic Color Flip"
CAPES INDIA SKINS
Capes India has the customization feature on the site through which you check out how the skins would actually look on your device. Customization features are available for tons of devices including the latest devices like OnePlus 8 Series, iPhone 11 Pro Max, Redmi Note 9 Pro, and so on. They are available not only for smartphones but also for gadgets like laptops, earphones, consoles, and much more. This time they are back with NEW SKIN TEXTURE for all devices.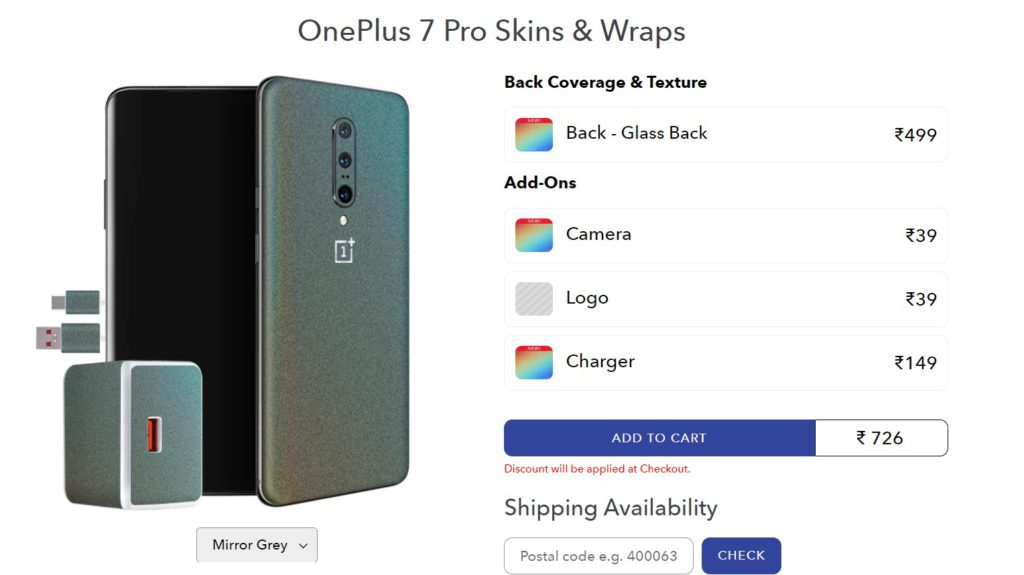 "At Capes India, we only use 3M Materials for our products. 3M is known for its patented adhesive which does not leave any residues when removing the phone and stays on the phone for a longer period of time. It also has air release channels for making the application process easy. These are the same materials that are used to wrap high-end cars to customize the look and protect the paint. Hence, this is the best quality materials available in the market right now."
Packaging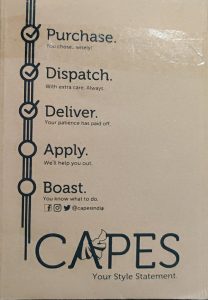 Packaging from Capes India
Before we have a look at the skin itself, let us take a glance at the packaging. The skin comes in the usual Capes India Brown envelope. Inside that, you would find a plastic pouch that contains all the skins and paperwork. The paperwork includes a card to scan the QR code on how to install the skins. One needs a dryer to install the skins, so keep in mind to grab one. A microfiber cloth is also included to wipe the device free of dust before and after applying to smoothen the edges by rubbing.
Since, due to the Covid-19 situation, Capes India is including all orders with Alcohol Swabs. You can clean your phone with the alcohol wipe before applying the skins. This is an additional precaution they are taking which is great. Also, these wipes are going to be available permanently for all orders from now on. That's a nice touch. Capes India is also selling these swabs individually for using around in day-to-day activities to stay safe. You can buy Alcohol Swabs from here.
Psychedelic Color Flip Skin
This new skin from Capes India is unique and trendy looking skin. What is with this color clip skin exactly? Because it is not exactly as you can see from the images on the internet. It changes colors every time you look at it, depending upon the light that falls on it. When the phone with skin has no light falling on it, it looks like as in the images. But, let some light fall, and the magic happens. It is necessary for the lights to fall on the phone's skin. It escalates from being boring to popping attention pretty quickly.
The color goes on changing from Brownish green and all the way to bluish tints. All sorts of colors become visible as you tilt it around. Well, if our explanation can't make you understand, let our GIFs do the talking.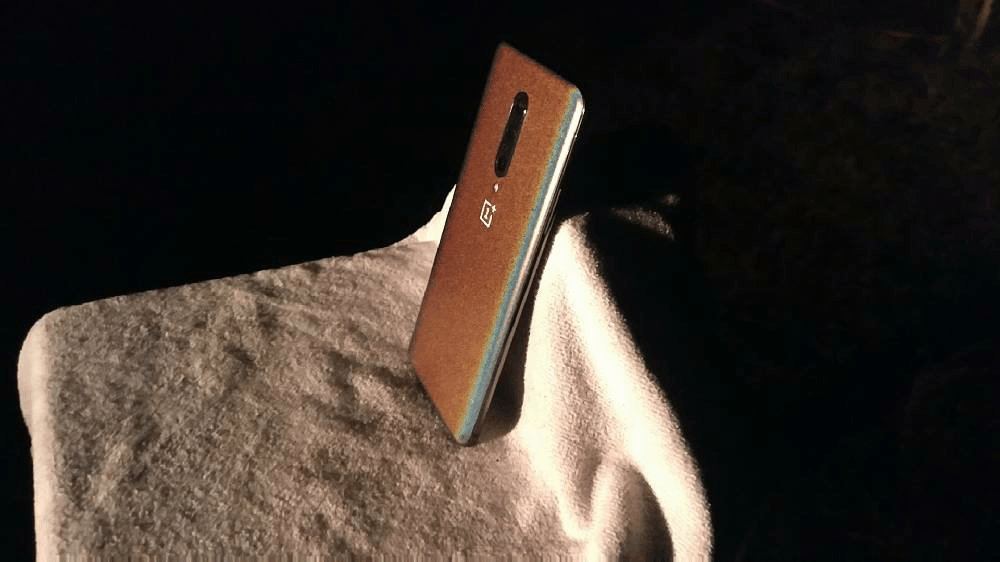 Color Shift
To sum it up, this skin is trendy and looks cool. Yeah, some might not prefer it as they like classy textures like the storm or other offerings. There are other textures as well available from Capes India which we have tried out. Love it or hate it, but the skin turns heads around for attention. Definitely worth a try if you're a fan of colors like many of us.
Application
The application of the skin is pretty easy if you have basic art and craft skills. It's not rocket science either. There are guides on how to apply the skins from Capes India itself. You can access them by scanning the QR Code itself which is included in the packaging. Alternatively, you can also check on their website manually. Applying is relatively easy if you are experienced. We tried out a lot of skins. It is easy to apply. All you have to do is "Align, Blow Hot air, Press"
Fit & Accuracy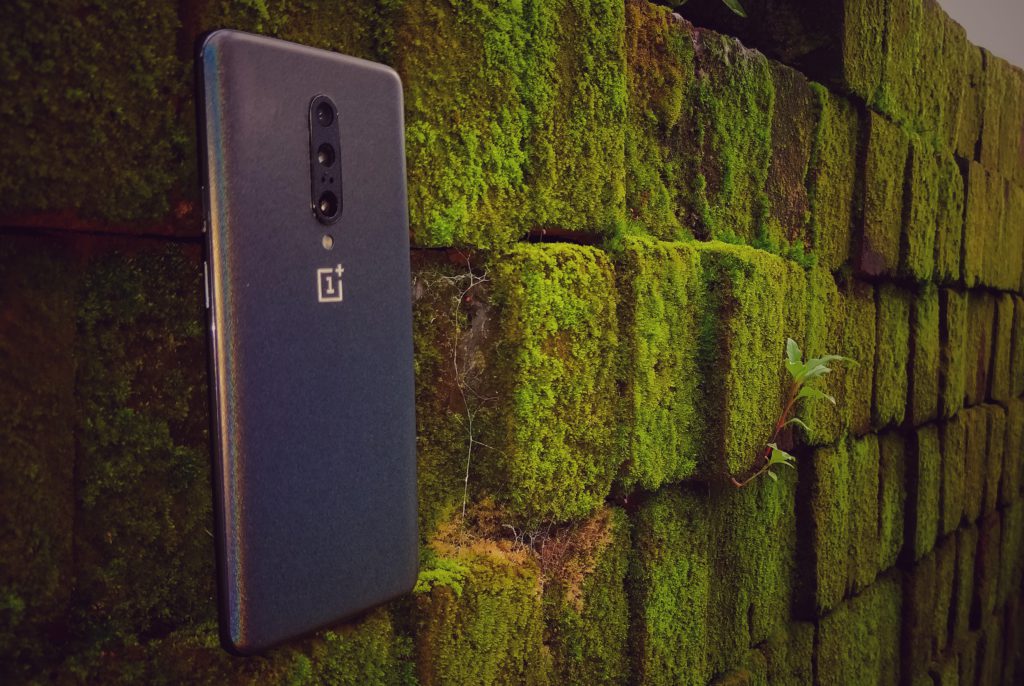 After using the skin on my OnePlus 7 Pro, I can say that the fit is great with in-line precision. No overlaps or gaps at any place across the skin and phone. In our usage, other than day-to-day wear and tear, the skin has held up pretty well. However, do keep in mind that the color flip skin is a bit thinner than other skins from Capes India. Apply with care.
There are also Charger Skins which are available for the device. You can try those out too. They do stand out and make your charger look cool as well. Have a Camera? You can check out our Capes India Camera Skins Review as well.
Conclusion
The skins from Capes India are priced at Rs. 499 + additional customizations as we showed earlier. For the price, they are one of the best you can get. The pricing is balanced and worth for the skins you get. We have been using skins from Capes India on phone from almost a year. Still, the skin is holding on great with minimal wear and tear.
This Psychedelic Color Flip Skin is surely going to make heads turn when you're in a crowd. Thanks to the color-changing effects when the LIGHT falls on it at different angles. Like it or hate it, both ways it is going to make heads turn!
USE OUR COUPON CODE: KUSHALRAUT to avail a 10% off on your purchase
"Psychedlic colors to make head turn. grab it while it's in trend

!

"