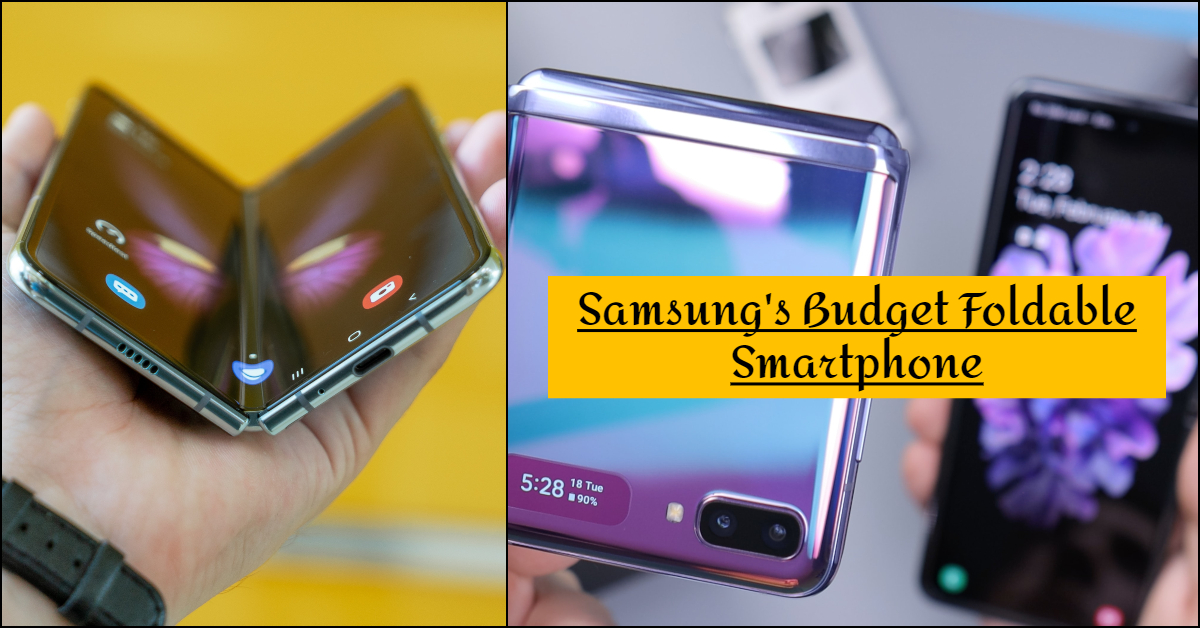 Samsung is working on a Budget foldable smartphone
Samsung Budget Foldable Smartphone: The smartphone industry is slowly transitioning towards Foldable Smartphones. However, this genre of devices is not completely baked yet. Every company is trying out and working on various concepts including Samsung, LG, Huawei Motorola, Royale Flex Pi, and so on. So far, Samsung has worked on pretty well. Samsung Galaxy Fold and Z Flip were pretty successful in respective markets.
It looks that now Samsung wants to make foldable smartphones more accessible for everyone. There are some leaks about it's WiFi Certification. The leaks of a budget foldable smartphone don't just end here. There is also an official support page live on Samsung's official site. Let us explore more about the same in detail.
Samsung Galaxy Fold & Z Flip Series
Samsung Galaxy Z Flip
Samsung hopped into making foldable smartphones last year with its Galaxy Fold in September 2019. Back then when it was launched, that foldable smartphone had a cost of around 2000$. Since then, a year has passed. In this timeframe, many other manufacturers have tried with their approach to foldable smartphones as well. Samsung has also launched 4-5 foldable devices in a span of 1 year. Precisely 3 foldable if you exclude the variants.
Samsung Galaxy Fold (4G & 5G Variant)

Samsung Galaxy Z Flip (4G & 5G Variant)

And, Samsung Galaxy Z Fold 2
Though the Galaxy Fold was super expensive at 2000$ (2 lakh INR), the Galaxy Z Flip was a bit cheaper at 1300$. Yes, it was all expected for the Galaxy Fold to be expensive since it was Samsung's first iteration. Gradually, they reduced the price with upcoming iterations. 
Upcoming Samsung Budget Foldable Smartphone
The same trend is going to follow now. With tons of R&D, now Samsung might be making its next foldable smartphone on a budget. This would be making it more affordable. The upcoming affordable smartphone from Samsung has been spotted with its WiFi Certificate. The budget foldable smartphone was last certified on August 10, 2020. The Model No. is clearly mentioned as "SM-F415F/DS"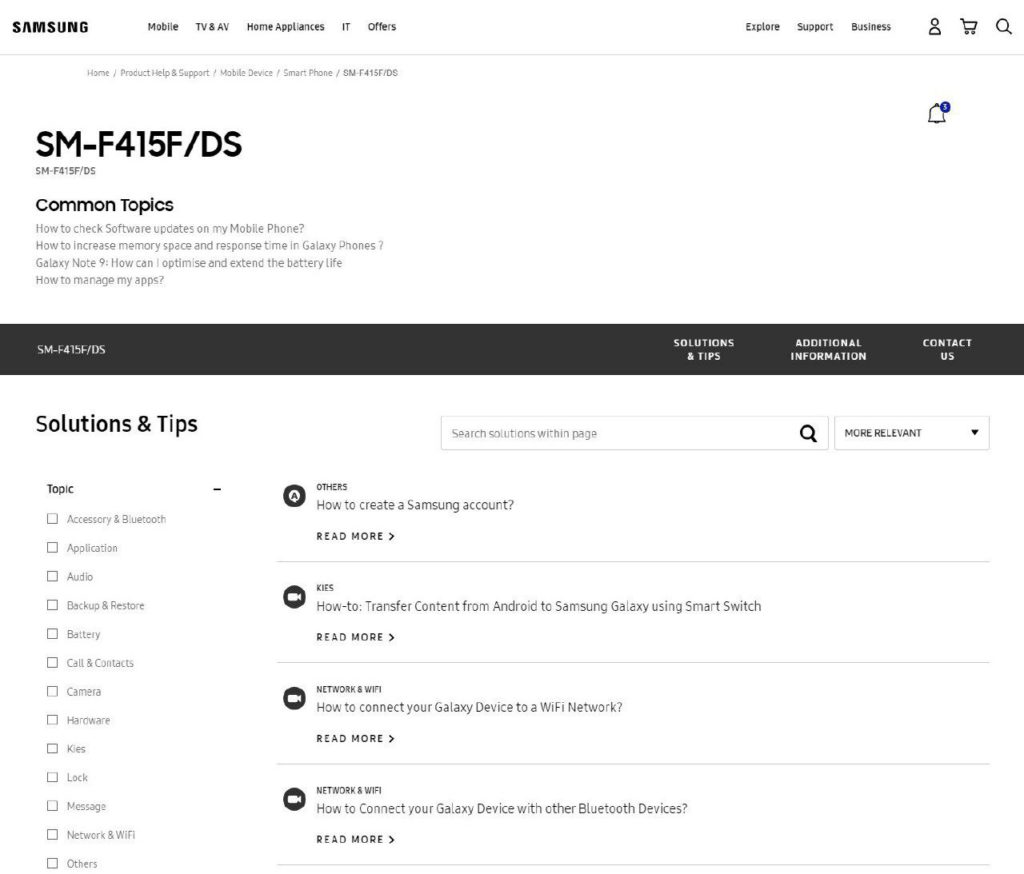 Samsung has also added a live official support page on their official site. This support page includes basic tutorials for everyone on how to use the device. In other words, the support page is an online manual consisting of FAQs. Speaking of specifications of the upcoming budget foldable smartphone, really nothing is known yet. But we expect similar upgraded specs from their older foldable devices.
Our take on upcoming Samsung Budget Foldable Smartphone
As of yet, there's nothing known about the specifications of the upcoming foldable smartphone from the Korean tech giant. While everyone is touting it as the "Budget" Foldable Smartphone from Samsung, what does it mean? The word budget can also make people expect it a lot cheaper.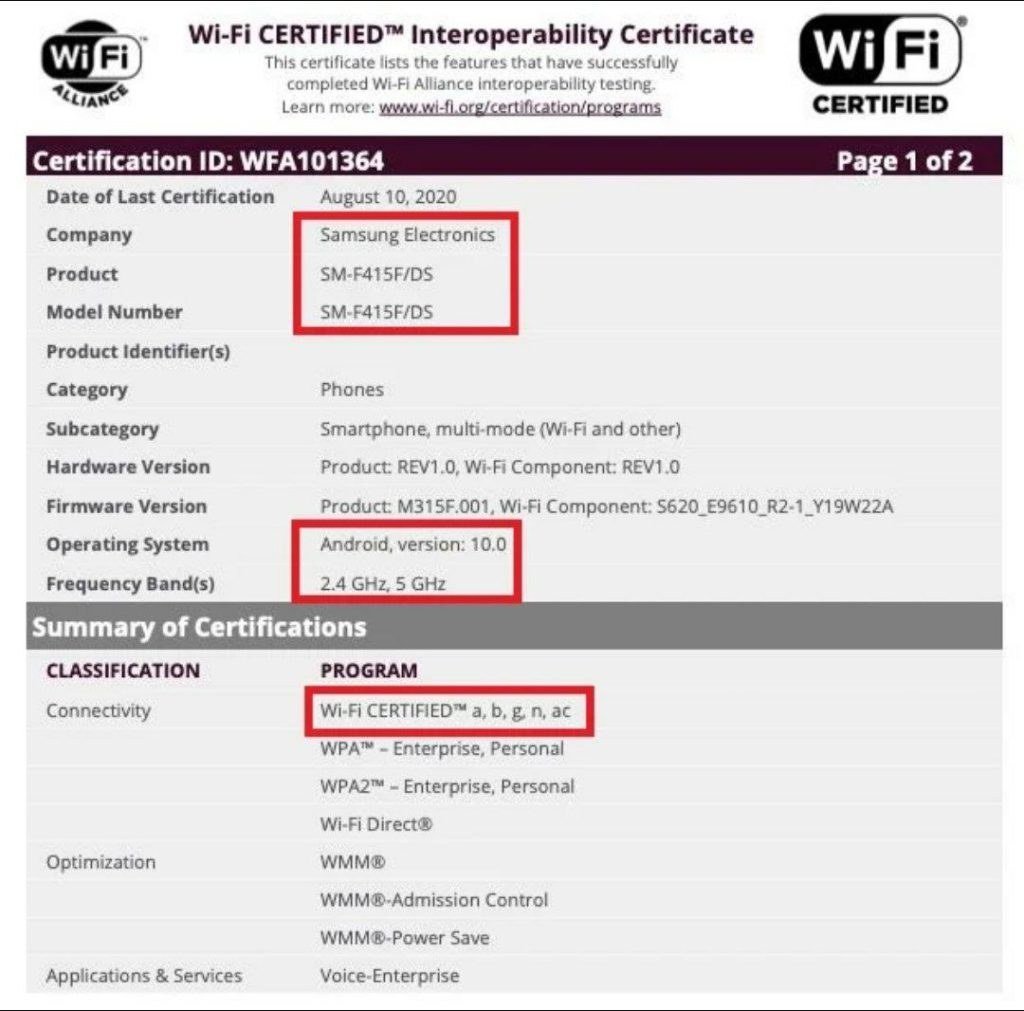 Considering the price of the initial Galaxy Fold and Z Flip which was launched later, we expect the so-called Samsung Budget Foldable Smartphone to be launched for 1000$. Well, 1000$ for a smartphone is still a lot expensive. But, for a foldable smartphone from Samsung, it is definitely great.
Check out: How to remove Ads on YouTube in 2020
We don't really know for what price the newer Samsung's Budget Smartphone retail. What we can is that, if Samsung wants to create competition they need to price it at or below 1000$. This will create more and more competition among everyone. It is still going to take around a few years for foldable smartphones to actually become in "Budget". And, that would be the time when the foldable would actually be affordable. 
Let us keep our fingers crossed and see what Samsung has to offer for us for a decent price when it comes to foldable smartphones. Well, what do you think about the new Budget Foldable Smartphone from Samsung? What would be its features and specifications? Let us know in the comments below.