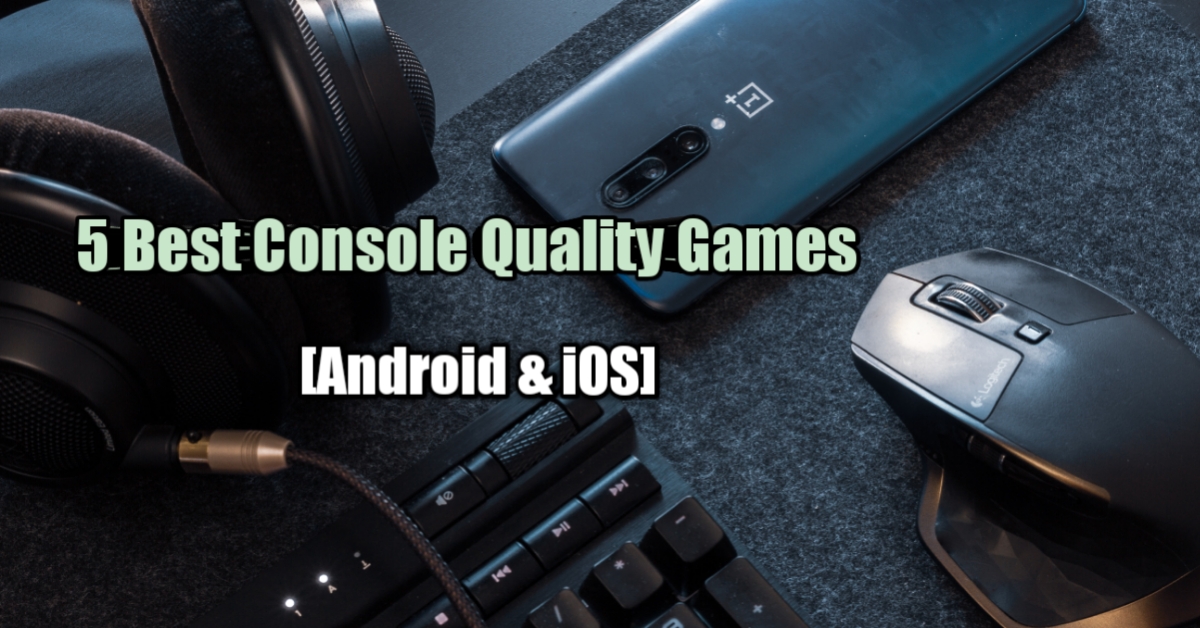 5 Best Console Games for Android and iOS
Best Console Games for Android and iOS: Games have been one of the most vital parts of the Application Stores (App Store and Play Store) and most of the famous games are short and quick providing you with a quick break. But those were the good old times where Temple Run. Angry Birds or Hill Climb Racing ruled the App Markets with stunning graphics and an addictive game-play. 
But, as Mobile Phones started getting equipped to be more and more powerful, the gaming community demanded more. Phones and Tablets may not yet have caught up to PlayStations or possible for gamers to get a piece of the console action of their daily drivers. Xbox, developers who brought world-famous titles to these consoles tinkered around and made it for Android and iOS to give you a similar experience.
So if you're looking for games that may give you a substantial console hit, here's a list of five Best Console Quality games for Android and iOS you can check out.
Best Console Games for Android and iOS
Let us begin with our list of Best Console Games for Android and iOS. Rolling from the next line!
Grand Theft Auto Series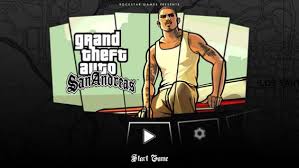 Rockstar Games is a familiar name to most if not all of the gamers because they took the world by a storm in the early 2000s with legendary games like Grand Theft Auto Vice City, San Andreas, and GTA III.
Ruling over the streets of Vice City as Tommy Vercetti or Driving through Grove Street as Carl Johnson (C) made these Open World games really popular on PCs, PlayStations, and XBoxes After nearly a decade, Rockstar Games downsized the game to run compatible on Phones and Tablets. Grand Theft Auto: San Andreas (both Android and on IOS -$ 6.99) being the most played among the games released by Rockstar Games for Android. The others include Grand Theft Auto: Vice City ($ 4.99 for both Android and iOS) and Grand Theft Auto III ($ 4.99 for both Android and iOS).
Rockstar Games also brought Bully, a popular console game to Mobile devices ($ 6.99 for both Android and iOS).
Download Grand Theft Auto Series | Android | iOS
80 Days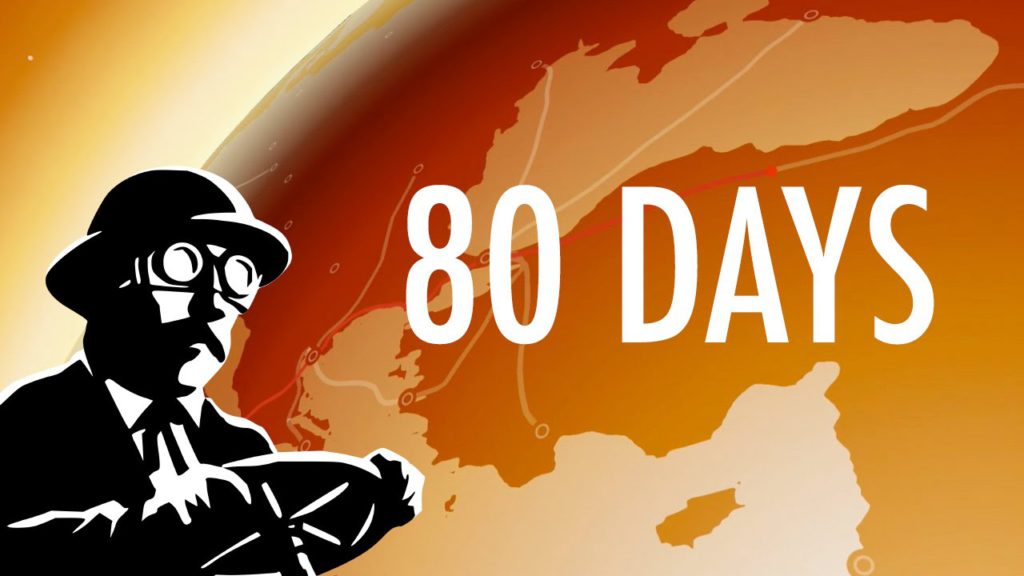 If you are a person who likes a game with a solid Story Mode, then this game will definitely impress you. In the year 1872, Phileas Fogg circumnavigated the world in just eighty days. Playing as Phileas Fogg's loyal valet, Passepartout, you must balance your master's health, your finances, and the time, as you choose your own path from city to city all the way around the world. Bribe your way onto early departures, but don't let yourself go bankrupt or you'll be sleeping rough and begging for aid! Trade items for profit, and collect the equipment for the conditions you'll face: but too much luggage will slow you down. This is a game that has kept us playing for hours without us noticing the time passing.
You can also try playing games like Device 6 ($3.99 on iOS exclusive) and The Walking Dead series if you need games with a good story mode.
Download 80 Days | Android | iOS
Ravensword: Shadowlands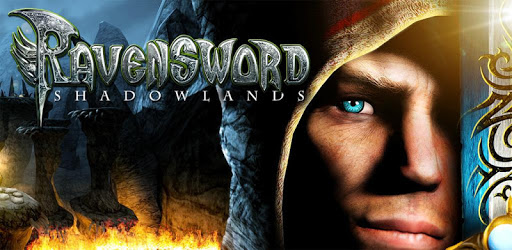 If you like RPG games with a HUGE open world (yes, the emphasis on huge) then Ravensword: Shadowlands. These games feel like one of the Best Console Quality Games on Android and iOS. It has one main quest and a lot of side quests for you to explore the huge Map.
Check out: How to remove Ads on YouTube in 2020
This game tries to combine the world of Skyrim and Kingdoms Of Amalur into one game. It has a beautiful Game Engine, ragdoll physics, skillset based gameplay, literally a ton of items that can be combined and upgraded, a loot engine, and a lot more.
Download Ravensword: Shadowlands | Android | iOS
Vainglory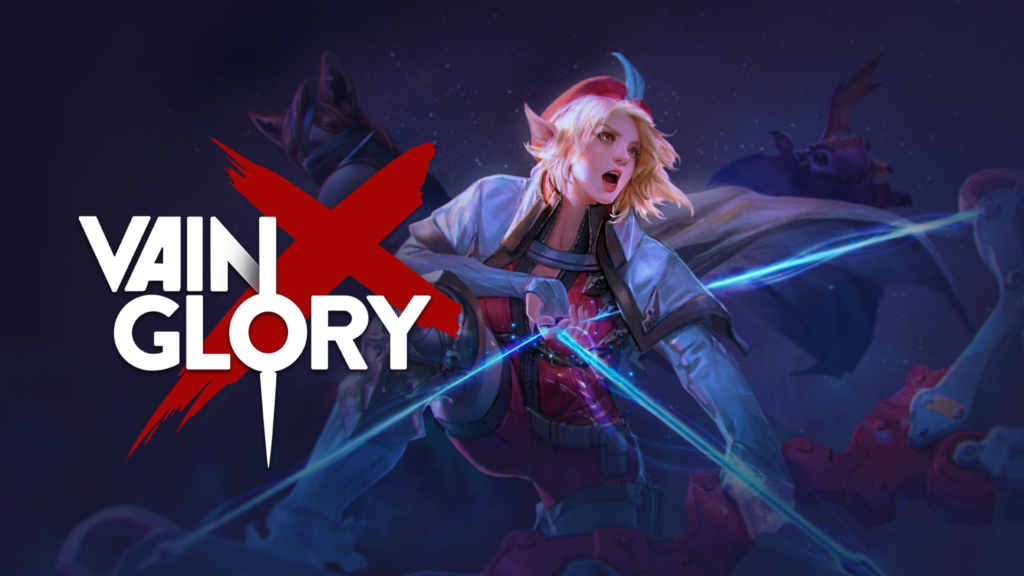 Vainglory is also the perfect example of a freemium done right. This Console Quality Game is free on iOS, Android. If you're a fan of MOBAs like League of Legends or Defense Of The Ancients (DOTA) and you're looking for something similar on your mobile device, then look no further than Vainglory. This fast-paced, skill heavy game and definitely will get you hooked. Developer Super Evil Megacorp has done an amazing job with Vainglory's map design, which leverages a superb jungle to give its simplistic design interesting layers, and dominating the game will be easy with proper sync with your teammates and proper role carrying.
Download Vainglory | Android | iOS
Limbo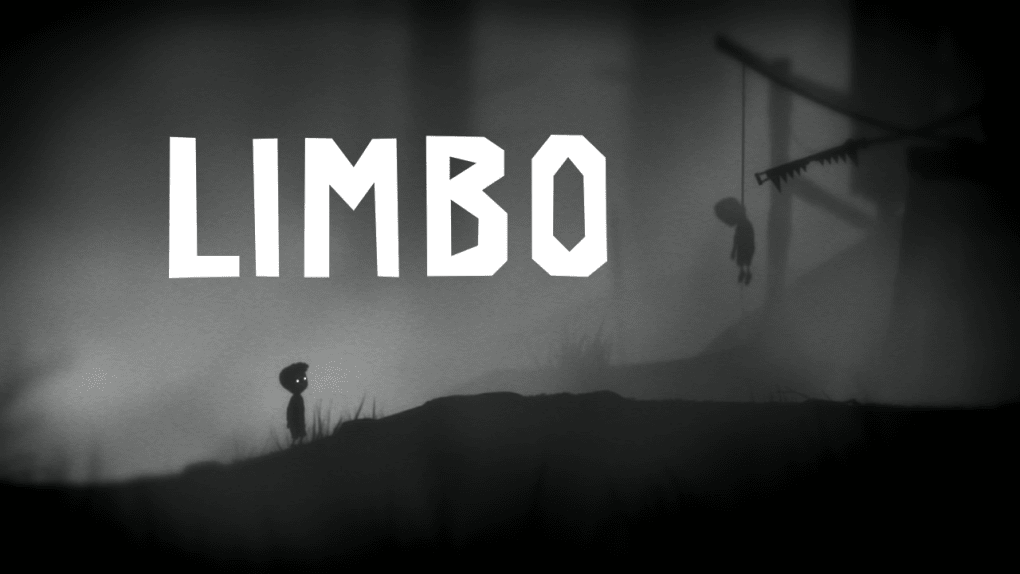 Limbo is a game near perfection. It has the three elements that I feel are crucial to have good gameplay i.e. Visual, sound, and the vibe of the game. This game nails it perfectly. You play as a young boy in a forest with no indication of who you are, how you got there, or where you're going. You set out to explore this bizarre environment but soon find it to be a dangerous place, at which point your motivation and goals focus on getting as far away from there as possible.
It's available for $4.99 on both Android and iOS and will definitely hook you into the simple yet addictive gameplay
Download Limbo | Android | iOS
While gaming on the mobile platform seems like an open market with a lot of room for profit, some developers are becoming greedy designing PTW games (Pay To Win) that let you become overpowered in a game with in-app purchases and buys from the game store. This definitely makes things worse for players and other developers who try to make a decent game like Vainglory which we mentioned.
So here's our list of Top 5 Console Games for Android and iOS, let me know if you've played these or what are your opinions on this game. Also, do you know any other games which can fall into the list of "Console Games for Android"? Let us know down in the comments section below.