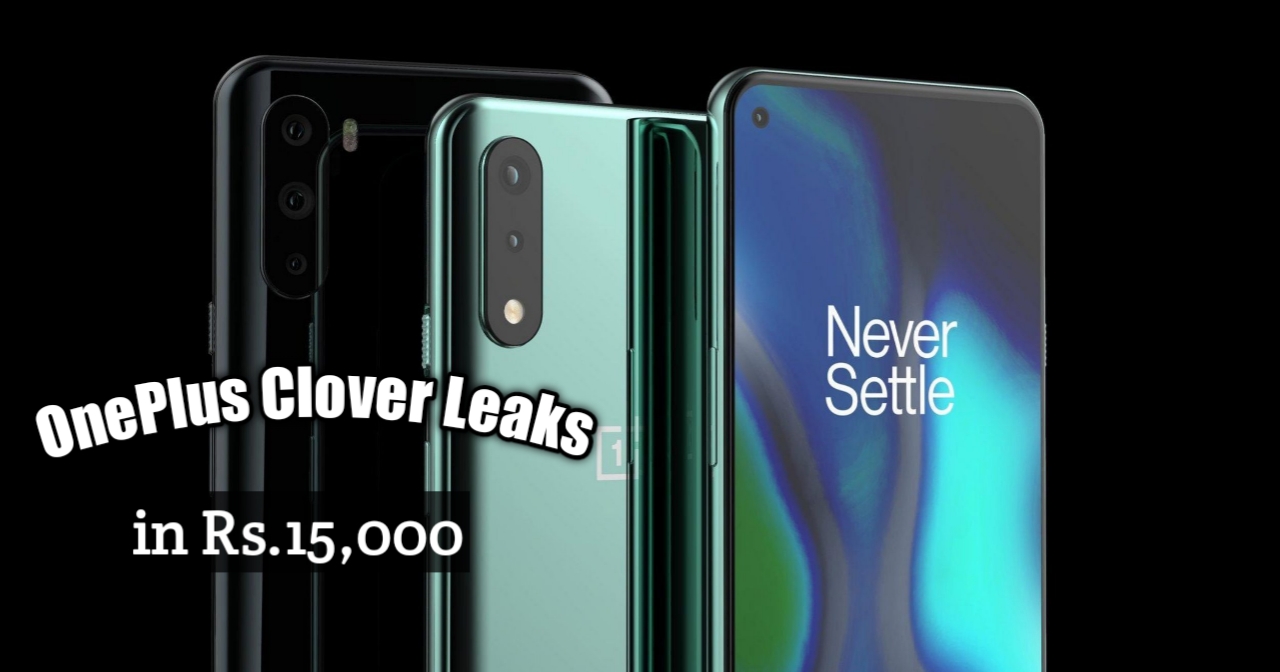 OnePlus Clover: Entry-level smartphone from OnePlus at Rs.15,000
OnePlus Clover: After creating a lot of buzz with it's recently released OnePlus Nord in the Indian market, the Chinese company is again in the spotlight as a leak has surfaced of a new low-end budget device from OnePlus. The device codenamed "Clover" recently made its way online through an insider's source. Judging by the specifications it does look like OnePlus is taking the route taken by Xiaomi and Realme with their plethora of mobile devices at each and every price segment. After all, it is known that OnePlus wants to diversify its business as it did with its TV launches. Let's dive right into the leaked specifications and see how the device compares with the ones at the same price bracket. 
OnePlus Clover Leaks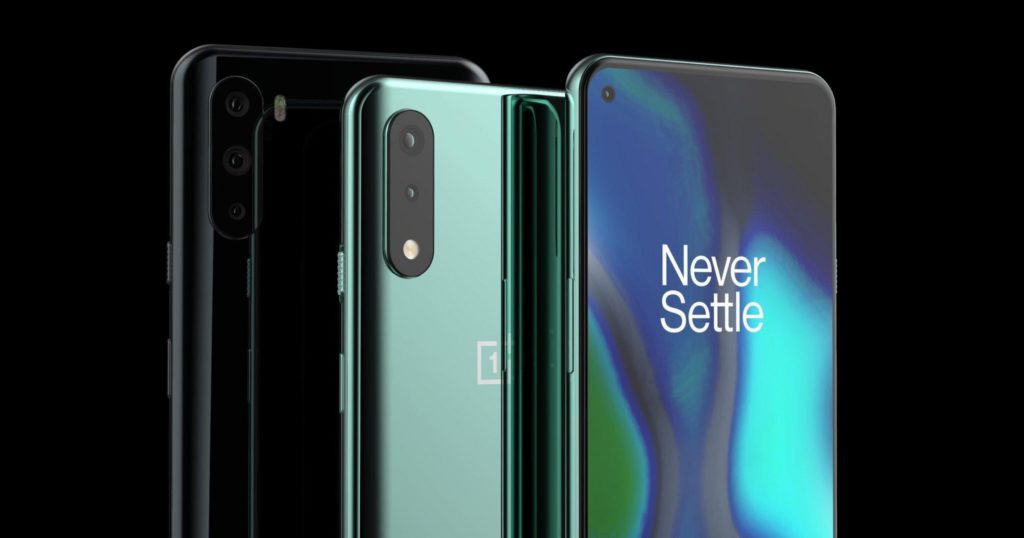 Leaks are a pretty common thing these days. Sometimes it's the manufacturer themselves leaking out details in order to create a hype and sometimes it's the insiders. Whatever the case may be, leaks sure do provide a glimpse of what's about to come from a certain manufacturer and decide accordingly. OnePlus Clover gets the same treatment like all the other leaks we have seen in the past. The device sports entry-level specs, something we have grown used to from the likes of Xiaomi and Realme, both of them offering good entry-level devices. Starting with the display department, the OnePlus Clover packs in a 6.52" HD+ LCD panel with a standard 60Hz refresh rate. 
Under the hood, the device will be powered by Qualcomm Snapdragon 460 along with 4GB of RAM and 64GB of onboard flash storage with the option to expand storage via microSD card slot. The leak also suggests a triple camera setup at the back with a 13MP primary shooter and two 2MP shooters with one being dedicated to macro and other being a depth sensor. As expected, OnePlus Clover would be running Oxygen OS 10 based on Android 10. The only good thing we found in the leaks was in the battery department of OnePlus Clover. The OnePlus Clover would pack in a 6,000mAh battery which is going to be great. They might be skipping on the Warp Charge and restrict the charging speeds to just 18W. 
Our Impressions on OnePlus Clover Leaks

This will be the first time OnePlus will be stepping in the low-end budget device. The company has already launched the OnePlus Nord, which is a mid-range device with Qualcomm Snapdragon 765G chip. This would mark the company's entry into all the three segments much like it's competitors. With a leaked price of approximately 15,000 rupees, OnePlus is planning to make a mark in the low-end segment.
Honestly speaking, Qualcomm Snapdragon 4xx series chips have mainly been reserved for entry-level devices that retail for around the 6-8K mark. A segment where Xiaomi has been dominating with its Redmi series. At the same leaked price as OnePlus Clover users can purchase good devices with mid-range SOCs from the likes of Xiaomi, Realme, and Asus. A company that has always focused on performance shouldn't compromise on such low-performance chips at this price range. The main selling point here being the OxygenOS operating system which has been touted by many as the best version of Android you can experience. OnePlus has a great marketing strategy and we never know they might even sell these devices off.
Check out our take on the OnePlus Nord
We here at TECGAG personally love using OxygenOS on our OnePlus devices but the software alone is not enough to sell a device to consumers. Naturally, people would want more than just a good UI for a smooth buttery experience. The hardware is lacking the OnePlus touch. Hopefully, these leaks shall stay as it is because just the idea of using an SD4xx series device at mid-range price sounds absurd. OnePlus should start thinking outside the box and start being competitive if they really want to grab the midrange market. OnePlus Nord was a fine attempt. But, OnePlus Clover should and could be made better. Already, another leak on Geekbench shows another OnePlus device running SD660.
To Sum it Up 
As of now, these are the only details we are aware of. This is all we know about the OnePlus Clover as of now. The leaks are sort of around the air with uncertainty. To conclude here are the specifications of OnePlus Clover in short:
Snapdragon 460

6.52 inch LCD Display

4GB + 64GB Storage and MicroSD Card Expansion

OxygenOS 10 based on Android 10

Triple Rear-Camera Setup: 13+2+2 MP

6000mAh Battery with standard 18W Fast Charging
The article will be updated as and when new information is received from OnePlus or third-party sources. Let's wait and see what OnePlus is up to. It is only time that would show whether these leaks are true or not. What do you think about these leaked specifications of OnePlus Clover? Let us know in the comments below. You can also react below with emoji responses.