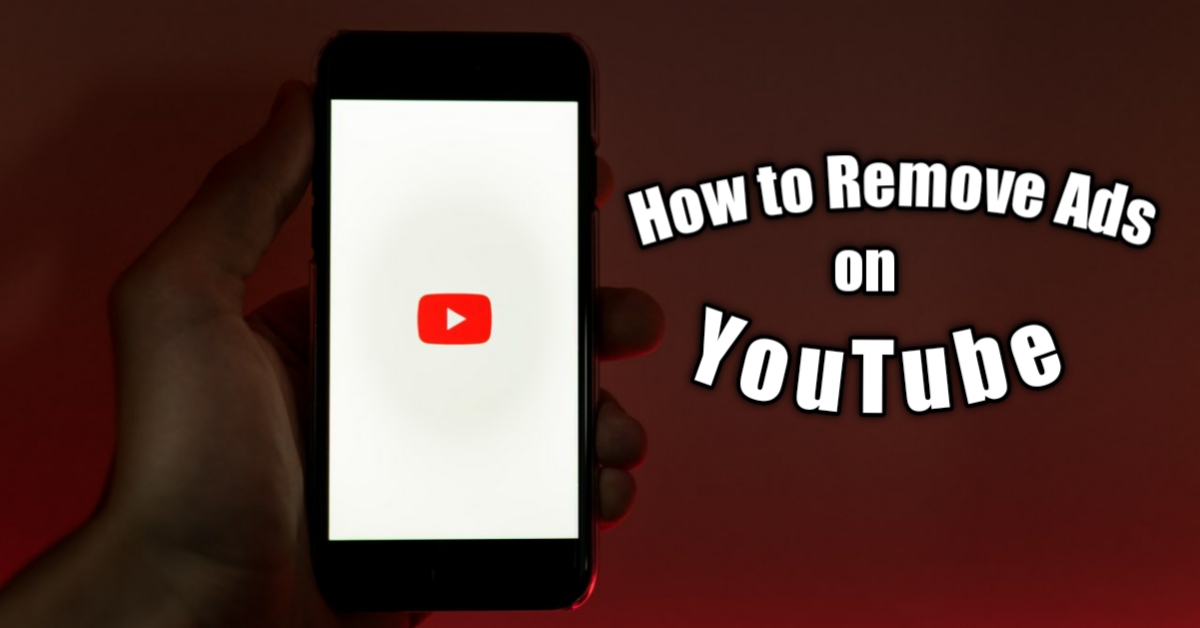 How to remove ads on YouTube in 2020
How to remove Ads on YouTube in 2020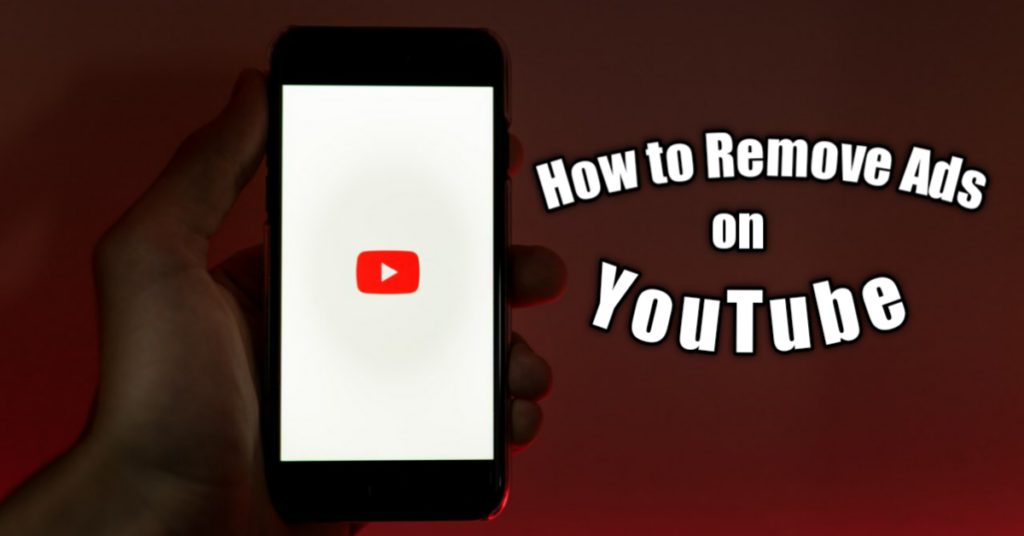 How to remove ads on Youtube | Android, Windows, Mac
Ads on YouTube are increasing day by day. Since the new update to the app, ads have become bigger because of cards. So, the question is how to remove Ads on YouTube in 2020? There are a lot of solutions. Earlier we have discussed New Pipe. But now we have got something better and easier to use to remove Ads on YouTube. 
It is lockdown time and most of us are spending time watching YouTube or Netflix. It's not feasible to buy subscriptions for every service you use. So, without wasting any more time, let us see how to remove Ads on Youtube. This guide will cover all the devices & operating systems be it PC, Chromebook, iOS, Android, or Windows. The method relating to your specific device or operating system can be found below. 
Remove Ads from YouTube app on Android devices 
There are plenty of options to choose from when it comes to android devices. Be it AdBlockers, unofficial youtube clients, or a modded version of the official YouTube app by Google. The list just goes on and on. We will be listing down a few of the popular methods used to get rid of ads on YouTube. 
Disclaimer: These are Unofficial Ways and we recommend you to purchase YouTube Premium!
AdBlockers ( Root & Non-Root Devices):
AdBlocker Apps do exactly what they say. They block each and every type of ad you can possibly imagine. Although these blockers do work on third-party apps, sometimes they are not just as effective when it comes to blocking ads on YouTube. If you access YouTube via a browser then these apps are for you. These apps not only block ads but also trackers from all the websites you visit. AdBlockers are available for both, non rooted as well as rooted devices, with the latter offering a plethora of additional options including the use of a different host file. Some of the popular ad blockers for Android are: 
Adblock Plus - An Open Source Ad Blocker for Android | Download here
Adguard - Another top of the line open source ad Blocker | Download here
Blokada - A new adblocker for Android and iOS | Download here
YouTube Vanced
Say hello to YouTube Vanced, it's the same YouTube App which is just modified to remove ads on YouTube. Well, you might think this is all complicated and needs root access. But let me tell you, it's not complicated at all. Just download a couple of APKs, Install them & set it up by signing in. 
In fact, with the addition of YouTube Vanced, this process has gotten easier. You don't have to search for any APKs specifically for your device. The YouTube Vanced Manager automatically detects your device and downloads it with a few taps. Also, YouTube Vanced is available for both Rooted & Non-Rooted devices. Rooted devices just get a few additional features. They don't make much difference so everyone is set to enjoy.
YouTube Vanced Elements
Well, YouTube Vanced consists of three elements that need to be installed. They are namely Vanced Manager, Micro-G, and YouTube Vanced itself. Let's know what they do exactly one by one. 
Vanced Manager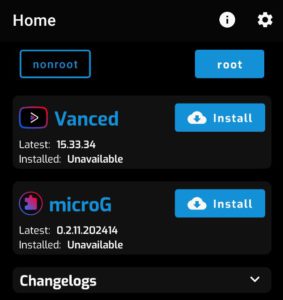 This is the one which shows you the status of everything. Within this app, you can update Micro G and your main YouTube Vanced Application. And this is the first app which you'll need to install initially. By using this app you can download the other two apps which are suited for your device automatically. With the combination of all of these 3 elements, we can remove Ads on YouTube.
Micro-G Service
Using Micro-G allows you to sign-in into your Google Account for using Vanced Services. In simple words, this app is what allows you to sign-in to your Google Account on YouTube Vanced. By signing in, you can access all of your subscriptions, timeline, history, playlists. Everything associated with Youtube would be made available on YouTube Vanced by using this. 
YouTube Vanced
This is the main app you would be the main app one might use just like YouTube. It is the same as YouTube. These are the elements we need to remove Ads on YouTube.
Steps to Remove Ads on YouTube Mobile
Head over to the official website of YouTube Vanced to download Vanced Manager from here.

Download the APK. Proceed even if chrome warns you about the download. Don't worry it's safe. 

Install the YouTube Vanced App once downloaded. Don't forget to allow Chrome/ or the app you downloaded to install APKs from unknown sources.

Once installed, open the Vanced Manager App.

Set it up, and it would show two list items of YouTube Vanced itself and Micro-G. 

Click on the download Micro-G button. It will begin downloading and install it as well. Wait for a while.

Then, do the same for YouTube Vanced.
Once both are installed you're ready to use YouTube Vanced. Open the YouTube Vanced App and sign in with your Google account once again. You can update the app and Micro-G by using the Youtube Vanced Manager. Vanced Manage. Welcome to your ad-free experience on YouTube.
OnePlus Clover leaks running a 6000mAh battery and a price of Rs.15,000
If you are an advanced user and know your smartphone configurations like technical aspects. You can skip downloading Vanced Manager and manually download just YouTube Vanced and Micro-G services as per your needs. You can download it manually from [here].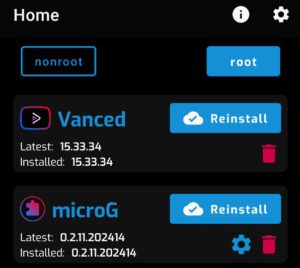 However, there are a couple of things you need to note. If you are using MIUI or any Custom Skins, you'll need to turn off MIUI Optimizations from Developer Settings while the installation. It's easy and you can also refer to the official guide for the same. Once installed and after updating, you can turn on MIUI optimizations once again.
Remove Ads on YouTube Web for Windows / Chromebooks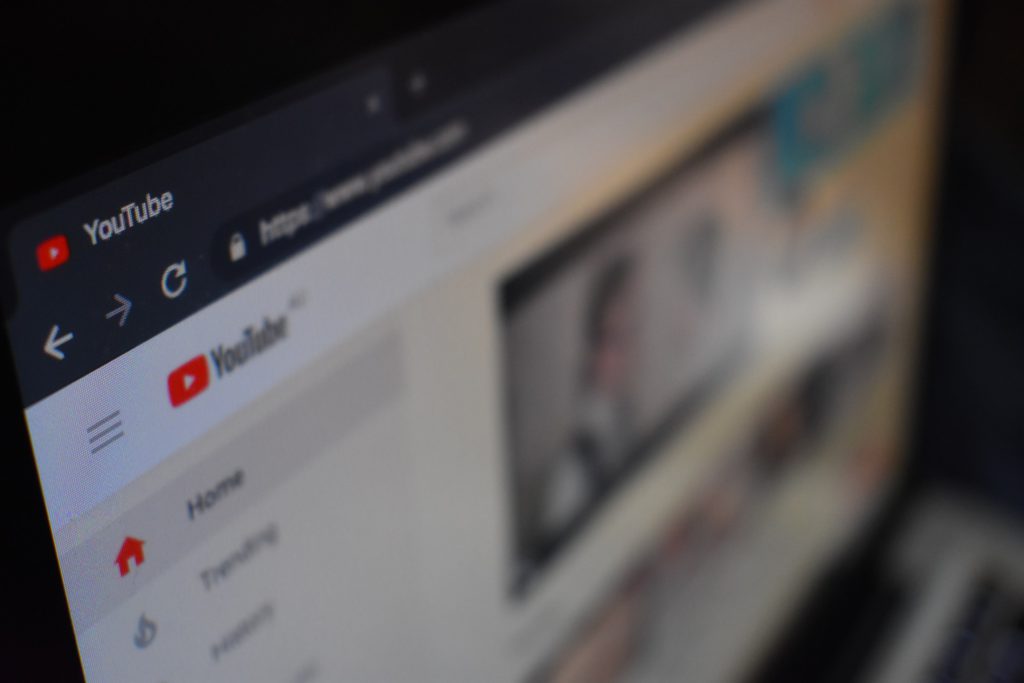 Since there's no dedicated YouTube app for Windows or Chromebooks, users are stuck with using a browser to access the official website. The web version of YouTube has a lot more ads compared to the apps on iOS and Android. The options on these machines are very limited. Most it's just plugins for your browser or using a dedicated browser with ad-blocking built into it. Some of the famous plugins have been linked below Along with the method of installation on the browser of your choice.
Plugins make the job whole lot easier for the general public who aren't that tech-savvy. Chromebooks ship with Google's Chrome by default and as for the windows users there are a lot of browsers to choose from some of which have ad-blocking built-in but the most popular are Chrome and Firefox. Both of these browsers have a dedicated store with hundreds of ad-blocking plugins.
MacOS
Apple has baked it's own in house Web browser known as Safari Browser. Although not quite as good as Google Chrome, it does a decent job of blocking basic ads and pop up. The downside is the unavailability of a dedicated Plug-in and theme store. Most users end up switching to Google Chrome or Mozilla Firefox because of Plugin and theming support. Once you switch to a third-party browser, you can use the below-mentioned plugins to remove ads from YouTube Website. 
Check out: All About Hyper-Threading? (Part I)
Steps to remove Ads on YouTube Web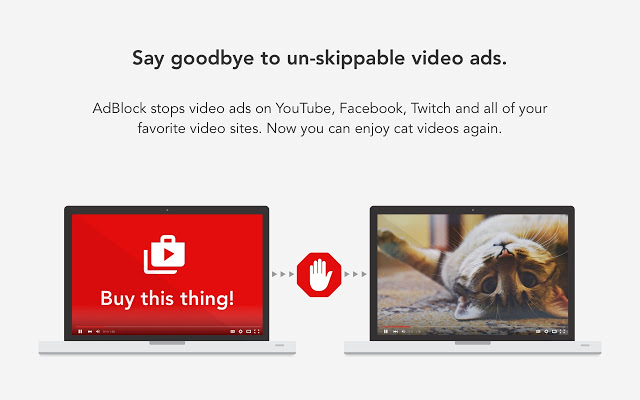 Download the Plugin from the link below. There are two of them. You can use any of them. Both of them do their job pretty well.

If you are using Google Chrome just click on Download from Chrome from the Web-Store and it will download and install the Plugin. 

If you are using other browsers, click on other browsers, and make the choice.

That's it, the plugin would be installed. Make sure it is enabled from the settings. 
Download uBlock Origin for Chrome / Mozilla Firefox
Download AdBlock Plus on Chrome / Mozilla Firefox
If you're using a browser that doesn't support these plugins, don't worry. You can search on your Browser's Plugin Stores for a similar one. If you don't seem to find it, let us know in the comments. We'll definitely help you to find one. The plugins mentioned above support whitelisting specific pages and URLs so don't forget to whitelist your favorite content creators on the platform in order to keep supporting them while enjoying an ad-free experience on YouTube.
Make sure to comment below if you have any doubts. Also, do you use an alternate method to remove ads on YouTube? Let us know in the comments below.