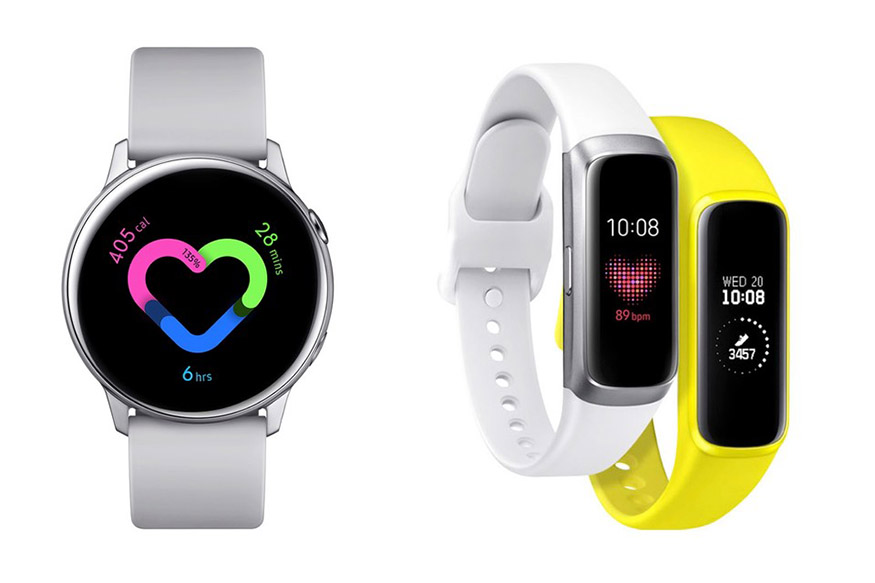 Samsung Galaxy Fit & Fit E launched in India
Galaxy Fit and Fit E launched in India!
Samsung had unveiled its pure fitness band Galaxy Fit and Fit E in February this year. At last, the device is launched in India. What's the band about? How does it compete with the other fitness bands and smartwatches? Let's find out!
Samsung Galaxy Fit
The galaxy fit features a 0.95-inch colour AMOLED display. The device packs in an array of sensors like accelerometer, gyroscope and heart rate monitor. These sensors can track activities such as walking, running, and biking. The device runs FreeRTOS and comes with 2 MB ram and 32 MB ROM. The device features Bluetooth 5.0 and packs a 120 mAH battery. It weighs only 23 grams, making it feel non-existent!
The galaxy fit contains 6 pre-defined activities using its auto workout feature. But, you can manually set around 10 activities from its collection of 90 workouts using the Samsung health app.
Apple working on Foldables
The band is also capable of tracking your sleep and analysing sleep patterns using its auto sleep tracking technology, details of which can be seen in the Samsung health app.
Coming to the non-fitness features, the device is capable of notifying about calls and messages. You also have templates to respond directly from the band. It also can control your mobile phone's do not disturb mode and sync with it. It also has a dual clock display for 2 time zones.
Galaxy Fit E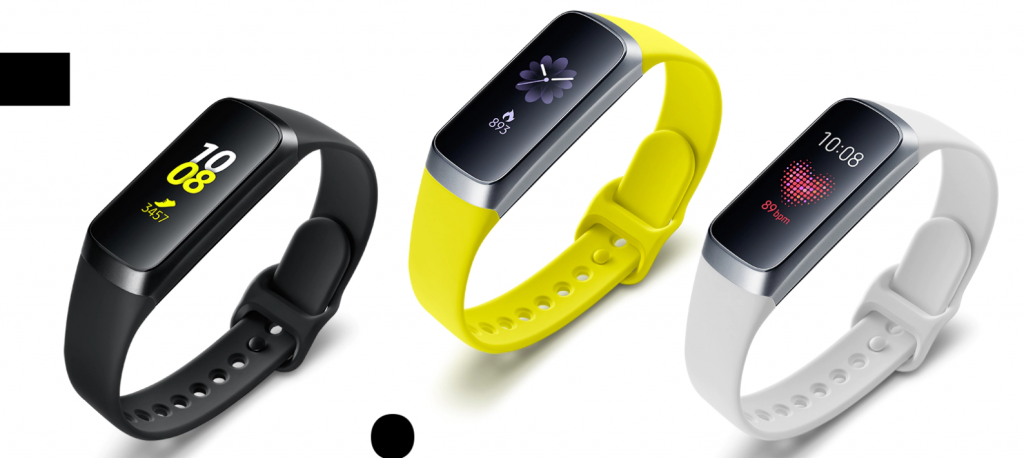 Samsung Galaxy Fit
The galaxy fit e features a 0.74-inch mono PMOLED display with a resolution of 64×128 pixels. The device runs FreeRTOS and packs Bluetooth 5.0, 128 KB RAM and 70 mAH battery, which the company claims can last for 13 days on a single charge. It weighs just 15 grams, even lighter than its big brother!
When the features are compared, the fit e also comes with the auto workout tracker, but it is limited to 3 activities. It can also track your sleep and heart rate, like the fit.
Price & Availability
The Samsung Galaxy Fit is priced at ₹9,990 and is available in 2 colours, black and silver.
The Samsung Galaxy Fit E is priced at ₹2,590 and is available in 3 colours, black, white and yellow.
Both the bands will be available to purchase at Flipkart, Myntra and Samsung online stores. Offline, it will be available at Samsung SmartCafe and select stores. While the Fit is available from June 25, the Fit E will only be available from July 19.
So, what do you think about these new products from Samsung? Let us know in the comments.