PocoPhone F1: A $300 OnePlus 6 Competitor?
We have all Known Xiaomi as a budget-friendly smartphone maker from China, always providing value for its money products. Although their Redmi X & Note X series have fared really well in developing countries like India, they failed to make an impression with their Flagships, the Mi series of smartphones. The last Mi device to launch in India was the Mi 5 which didn't meet the expectations for Xiaomi and therefore Xiaomi put a hold on the series lineup. They knew that they had to come up with something new, something different and at the end of August they did just the same.
Poco ( India ) or PocoPhone ( Global ) is Xiaomi's attempt at regaining that Flagship Market segment by providing top of the line hardware at a pocket-friendly price. Their very first device was launched on the 29th of August, 2018.
Poco F1 (Codename: Beryllium ) come with Qualcomm Snapdragon 845 along with 6/8GB of Random Access Memory. The Phone is available in 3 different RAM & Storage configuration.
Here are the Detailed Specifications :
Build:
[Modula id="3"]
Unlike most of the phones these days which come with metal unibody or a glass back construction, the Poco F1 sports a plastic build. The device weighs in at around 180g and feels a little heavy due to the enormous battery size. The build is solid and those curved sides offer a good grip.
The device sports the same camera configuration as the Mi 8 and does offer Portrait mode in both the rear and the front cameras. There's also a beauty mode which has become pretty standard on Xiaomi Devices running MIUI Here are some sample shots, be your own judge.
Poco F1 Camera Samples
[Modula id="1"]
Performance
Performance is the segment where Poco F1 fares really well. It crushes the Antutu Benchmark with significant numbers leaving many SD845 devices behind. On Geekbench it scored 2390 in Single Core test and 7889 in Multi-Core test. Gaming on Poco F1 is fun as the games make full use of the Adreno 630 GPU in the device. PUBG Mobile lovers can play the game at 60FPS without any issues. Not to forget the fact that the device comes with Liquid Cooling to keep running your Devices at low temperatures.
[Modula id="2"]
The Good
Qualcomm Snapdragon 845 coupled with a 4000mAh battery is an instant win & that's what our results indicate too. On a full charge & a moderate usage, we got around 12hrs of screen-on time which is really fantastic considering the fact that the phone sports an IPS LCD which is power hungry all the time. Although the performance may differ according to usage.
Fingerprint Sensor & Face Unlock feature is also included in the device. The fingerprint is very quick in unlocking the device, although we did have a couple of misses at times. The Face Unlock is not like the one in Redmi Note 5 Pro ( Whyred ) as it actually uses an Infrared sensor for depth analysis and works wonderfully in the dark.
The device comes with, Android 8.1 Oreo with a customized version of MIUI ( Xiaomi's own custom UI on top of Android ). Unlike previous Xiaomi devices, there's a dedicated app launcher for Poco F1 called the Poco Launcher. Apps are divided into different sections based on their category. Xiaomi has promised Android Pie update by Q4, 2018 also the next version of MIUI should also start rolling soon to the users.
The Bad
That's all the good we have talked about but since the device has been priced aggressively, Poco had to make cuts somewhere to make it that affordable and it's most notable when it comes to build quality. Using a Polycarbonate body makes the device prone to various failures. Moreover instead of Corning's Gorilla Glass 6 the F1 is using Gorilla Glass 3 which is generations behind in terms of durability.
Although the most talked about topic was the Widevine L1 support for the Poco F1. For those unfamiliar with the term, it's an encryption scheme for licencing, distributing and playing media content on certified devices. In short, there's no HD Playback for VOD ( Video on Demand ) apps like Netflix, Hulu, Amazon Prime Video to name a few. The Playback quality is capped at 540p. According to a tweet made by Jai Mani, Head of Product at PocoPhone, the matter is being looked into and should be resolved soon!
Many users also reported Screen Bleeding & touch issues. Our unit didn't have any such but we are investigating and will update the post once it's confirmed.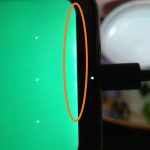 We felt that the software on PocoPhone F1 was very unpolished. Maybe it has something to do with the fact that Xiaomi was in a hurry to take on Asus 5Z and OnePlus 6, that they didn't have much time to focus on the software aspect. Although this shouldn't be a let down for anyone as the OS can be optimised more and more with software updates over the months to come.
Overall, Poco F1 is a solid contender in the flagship segment. It is in its a real sense the true "Flagship Killer Killer". A must buy if you're looking for performance and gaming in a budget. 
We here at Tecgag had a great time using the device. Detailed Review would be published soon. This post will be updated if anything more comes up. Drop your suggestions in the comments section below, we would love to hear it.