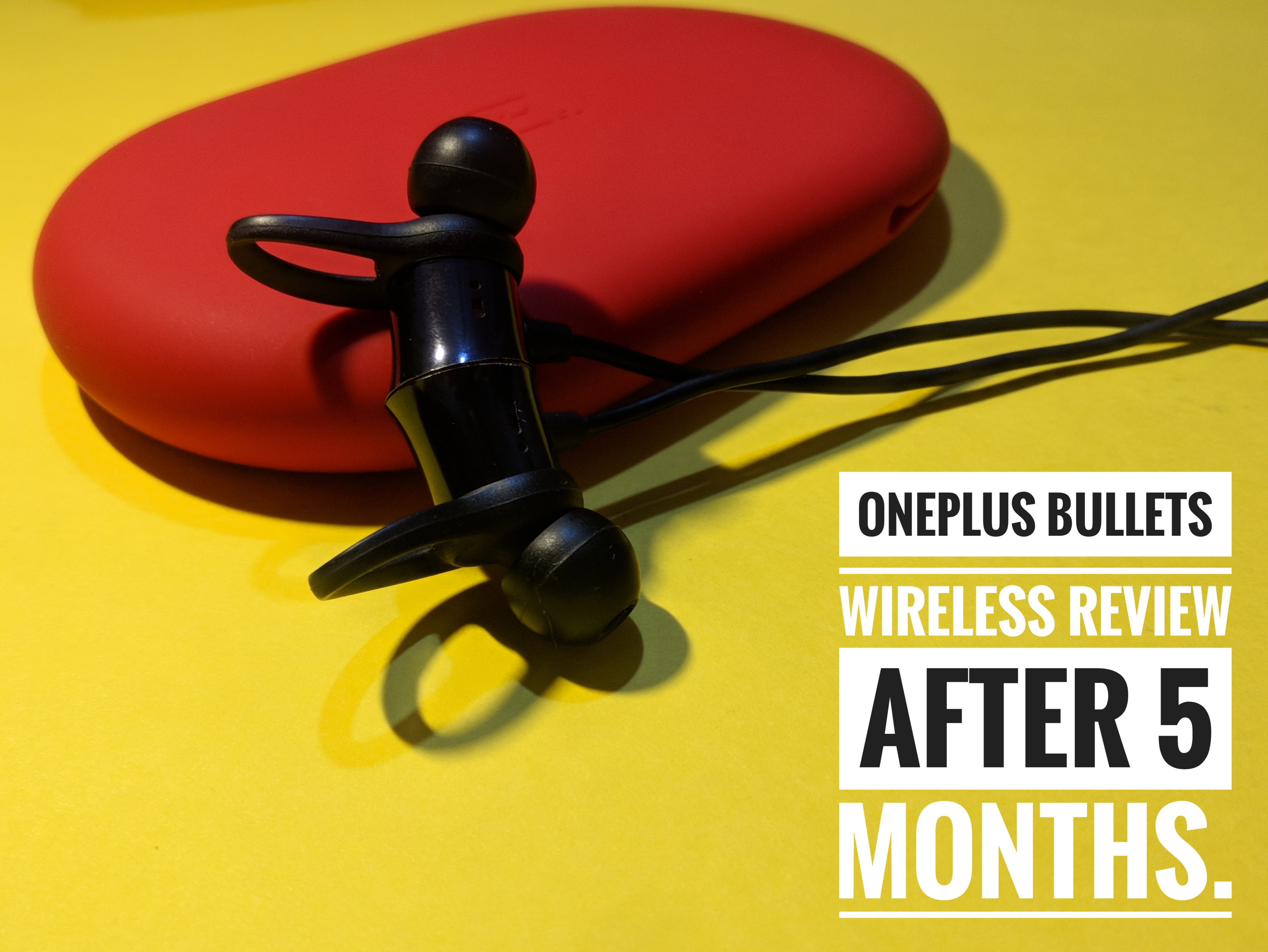 OnePlus Bullets Wireless Review after 5 Months
OnePlus Bullets Wireless Earphones has been out for a long time now. Still, many of us would be waiting to get them due to the frequent "Out of Stock" message. But, if you have managed to get them somehow, you know them well.
I have been using them for almost five months now. And here's what I have got to share about it. This is going to be short since everyone has seen about them all over the internet. So, skipping all the specifications and tech inside, let's jump to my experience with Bullets Wireless.
DESIGN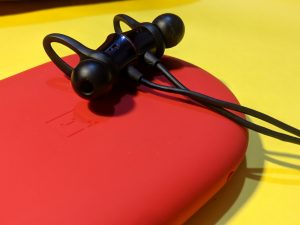 It's the most comfortable design in the price segment I ever used. Right from Soundpeats qy7 to Mivi Collar and various other brands, the Bullets Wireless is the most comfortable concerning design. Not only in looks and comfort, but they look subtle and not flashy so you can use it in your daily commute and outdoor activities. The added wings make it better to stay in ears during exercises and workouts. They are so light that most of the times, you don't even feel the band is resting on your shoulders. Also, the buttons are clicky with good response. Though I wished they had more sense to them to distinguish them without muscle memory.
SOUND
This becomes the most crucial aspect when it comes to earphones, and for the Bullets they deliver it. Not for the Bass Lovers. But for the ones who love Balanced Sound with clear trebles and vocals. Don't get me wrong, the bass is present, and you feel it in songs. But the thing is that it is not overpowering like any Sony Extra Bass series. Being Bluetooth, they perform reasonably well. The soundstage is good, along with great clarity. If you are the one who wants adequate bass with clear sound, you would be left impressed by them.
The sound isolation is on par with rest of the crowd in the same segment. There is no distortion at high volumes. It blocks off most of the surrounding noise at high volumes, but you can still hear sounds like trains and other harsh objects. You can surely use them on your commute.
One thing you need to know is that the earphones support APT-X by Qualcomm. You would get excellent sound experience if your phone supports APT-X, else you might be disappointed a bit with the same.
BATTERY
You know what OnePlus is known for, Dash(Warp) Charge. The same goes in here, the Bullets Wireless charge entirely from the dead to full within a ½ hour. Such high charging speeds don't mean it doesn't last long. They last fairly well. According to my usage, they continue me for 6- 6 ¾ - 7 hours before running out. Everyone's battery backup would vary depending upon the volume levels, signal strength, idle time and so on.
Comparatively, with the Mivi Collar, Bullets Wireless last lesser. It is mainly because of the smaller size and more comfort. If you want more comfort, one can spare a few hours of listening time when you have Dash Charge to make up for it.
USEFUL FEATURES
After trying a lot of Bluetooth earphones, I got to say; no one has ever offered this continent features.
Magnetic Control- This is just amazing and makes life easier. No more pressing turn on or off buttons. Just bring them closer, and once they cling, they go off. Again separate them, and they pair within 2 secs with the previous device without hassle.

(Supported devices can even resume the song you were playing without you doing so.)

Decent mic- The mic is kind enough to take calls on the go. It doesn't sound you are using an earphone. ( That's what most people say)

IPX4 Rating- It gives another degree of freedom. No worries about Sweat, Light rains.

They aren't waterproof, so don't dive in the pool with them.
MISCELLANEOUS
I don't know why this is a problem with almost all of the Bluetooth earphones. If you are using them at the outdoors, there are some places when the signal gets interrupted. It isn't only with Bullets but even the others which I have tried in the past, [ Ps. That interruption in sound comes only in that particular area. I'm sure about this because every day when I go outdoors, there are only specific areas where I see the signal getting interrupted.]
Uhm, the Bullets Wireless don't store connections with two devices at the same time. So, if you are switching between devices, it takes pairing every time.
You shouldn't consider storing the buds in your pockets if you were tight jeans. It becomes difficult to store in the pocket. It needs to be said because, for a student like me, you can't keep them resting in your shoulder now and then. And for this, Kudos to OnePlus for including a flashy Red Case. Alternatively, you can throw them in your backpack.
CONCLUSION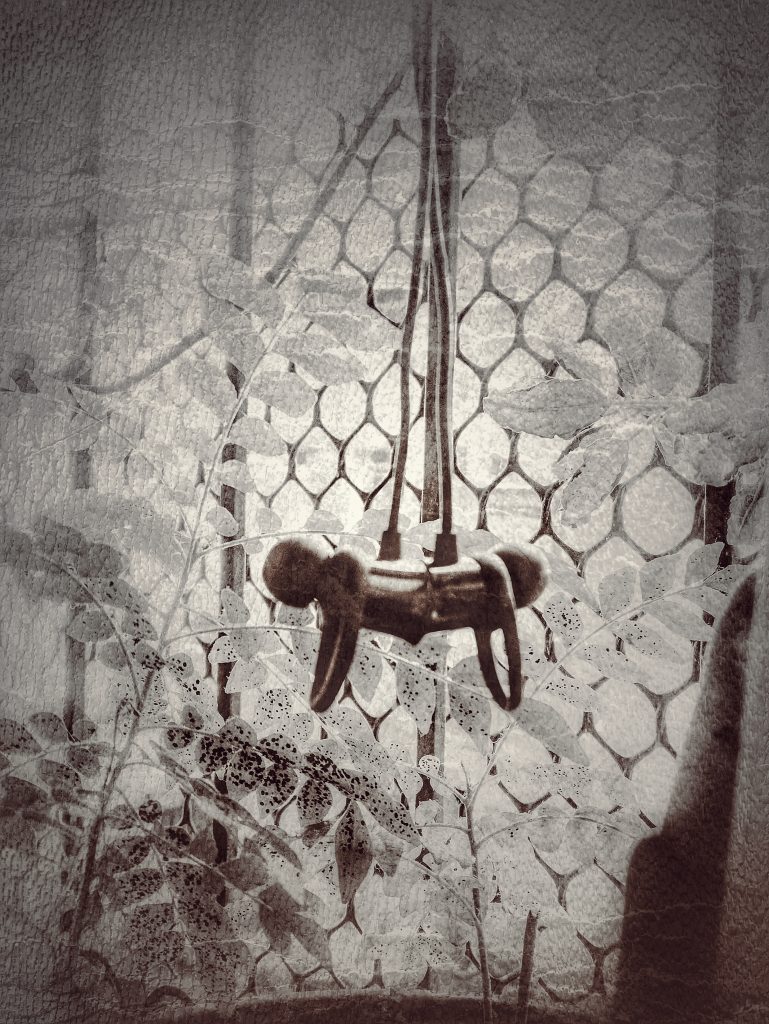 To wrap things up, the OnePlus Bullets Wireless are a pair of amazing earphones for the price of INR 3990. There are various features which make them stand out of the competition such as magnetic control, dash charge. If you want a good comfortable listening experience and aren't a bass head, you can get these. The battery life isn't bad either as said so, if you are looking for the best balance (all-rounder) Bluetooth earphones you should have your eyes on this.
The Bullets wireless sits right in the middle  for the one who wants a balance of comfort, sound & battery without tinkering around.
I hope my review was helpful for you. Let me know in the comments below if you have any queries or questions regarding the same.