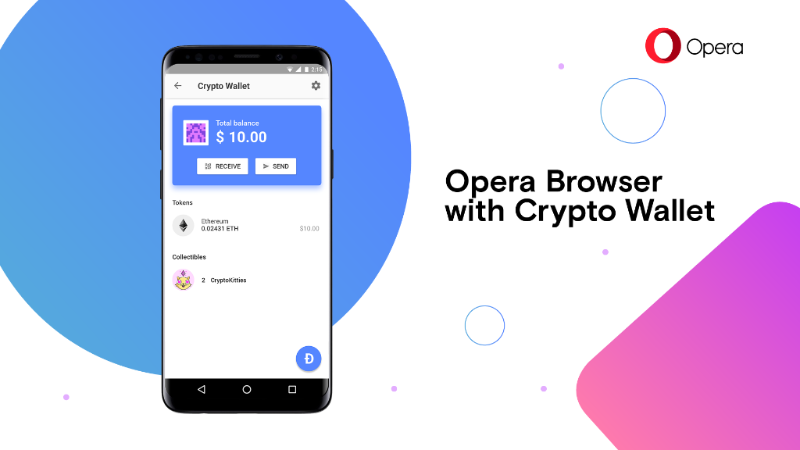 Opera Introduces Browser with Integrated Crypto Wallet
Opera seems to be no slowing down anytime soon with its experiments as it unveils new Android browser with a built-in crypto wallet.
As the blockchain tech and Cryptocurrency becoming so popular that tech companies are exploring ways to integrate them with their services and Opera seems to be the latest to do so.
The company introduced "Opera with Crypto Wallet" a brand new browser for Android which the company claims to be world's first browser with a built-in crypto wallet. This new browser allows users to store their Crypto coins on the browser itself which helps the users to send and receive cryptocurrencies and with added support for Ethereum Web3 API, users can also do transactions on the supported sites without requiring to install/download any additional extensions or add-ons.
Web 3.0
This browser brings Web3 built on top of the Ethereum blockchain which supports browsing the Decentralized Apps (DApps), That can be quickly accessed through the speed dial of the new Crypto-Wallet browser tagged under 'Dapp Explorer' section.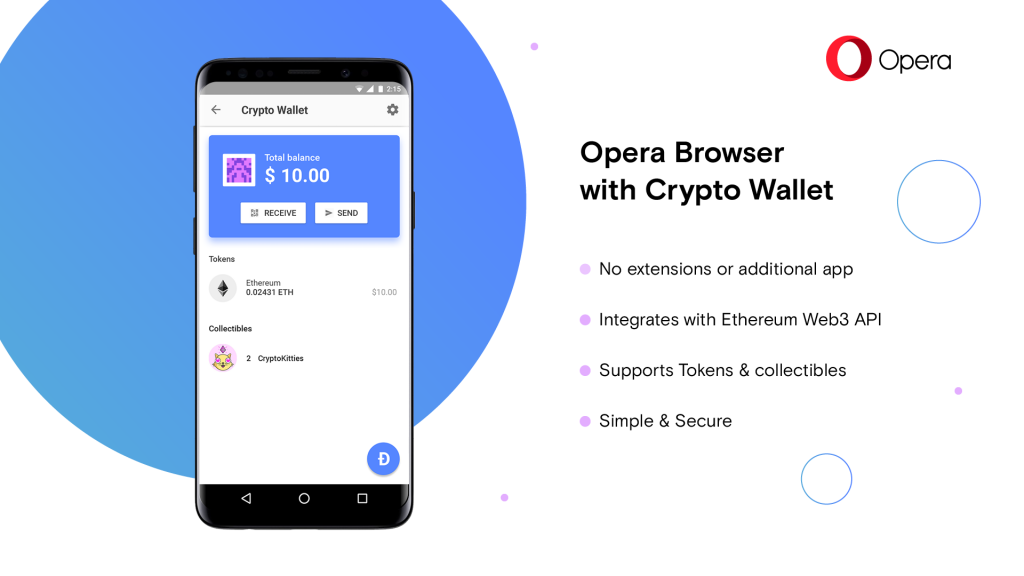 Security
The browser eliminates the need of separate passcode to lock it as it relies on the phone's default security measure such as a pin, pattern and fingerprint to authorize the payment. It also requires the user's permission every time a site requests access to the wallet.
Opera is inviting users to help it test the new browser and you can sign up for the same here