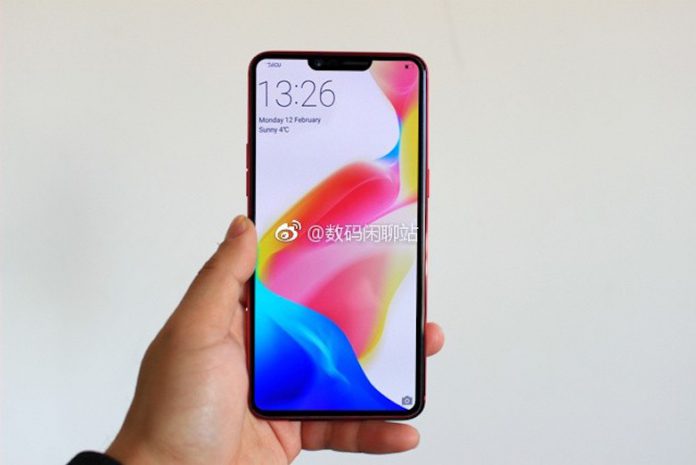 One Plus Teases its Latest One Plus 6, Comes in Multiple Variants!
One Plus successor to the "Not so-old" flagship OnePlus 5t, the One Plus 6 is about to hit the market with some spectacularly mind-blowing specs and features… So without any further delays, let's look into what OnePlus has to surprise us with this time
Build: The latest One Plus 6 is said to come with a Gorilla Glass front Display and aluminum finished back, so this means the back of the phone is secured and also glossy. So it is more likely to be the surface for unwanted finger marks to rest. The Gorilla Glass 5 corning on the OnePlus 6 is sure to keep your phone from falls such as a slip caused while walking or that light toss cause your crush rejected you.
Display: Coming to the Essential part of any phone, The display. OnePlus has always left its customers satisfied with the display resolution. And this time, OnePlus 6 isn't an exception. This phone is said to shine brightly with a 6.2 inches Full HD Optic AMOLED captive touchscreen that can calibrate up to 16M colors. The device is said to have a splendid resolution of (1080 x 2280)p that seems decent. Thanks to the FHD Optic AMOLED display, using darker wallpapers will not only help in making your phone look cooler, but also conserving battery. The 3400 mAh non-removable battery will power this display for quite a sufficient amount of time. The only downside I see with the display part of this phone is that Obnoxious Notch which we all hated in the iPhone 10 and The essential phone might return with the OnePlus 6. So for all those people who didn't like that feature, One Plus 6 can be a turn down for you all.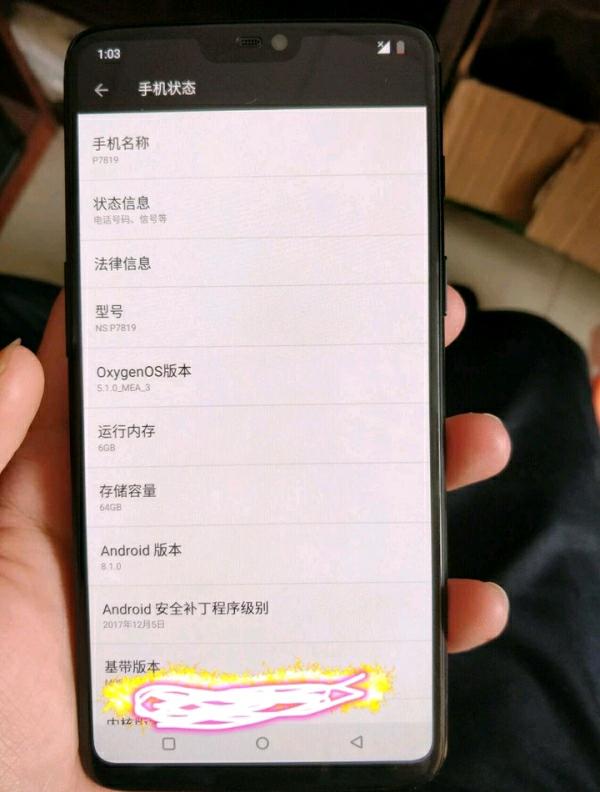 Platform:
Now, coming to the Software, OnePlus 6 is expected come with Android 8.0 (Android Oreo) out of the box. Android Oreo has reached most of the compatible devices and OnePlus 6 might stand in the line of phones to roll out with Oreo right out of the box. Coming to one of the important parts of any phone and it's performance, the Chipset. OnePlus 6 is rumored to be powered by Qualcomm Snapdragon 845 chipset. Here are some features of the Snapdragon845 : 1] Faster Wi-Fi and Prepping for Gigabit LTE 2] Improved Performance and Graphics 3] More efficient and mature machine learning 4] 4K HDR Video Capture and Better Slow Mo 5] A Dedicated Security chip. So not only is SDM845 going to be faster, but also efficient, secure and camera friendly.
Now, coming to a gamer's biggest concern: The GPU. One Plus 6 can be the host to the Adreno 630 GPU. So it might Asphalt 8 or Free Fire, a gamer can play peacefully. He will surely be satisfied with the graphics performance of the GPU.
Storage: One of the major complaints that were received by OnePlus was a memory. The One Plus 6 is rumored to have a fixed 8 GB R.A.M with both the 64 GB, 128 GB and a whopping 256GB variants. Yet again, there is no clarity of expansion for permanent memory.  According to many developers, this is because the Expansion Storage Technology is slower than the Integrated Storage, so the manufacturers are going ahead with fixed and decent internal memory.
Moving on to the most Observed and Noted feature on any phone.
The Camera: The One Plus 6 boasts a dual camera with the primary camera boasting of a dual 16 MP lens with an F 1.7 aperture and another 5MP camera. The OnePlus 6 is also rumored to come with dual flash modes for The primary camera. The secondary camera supposed to consist of the regular 16 MP selfie camera with an F 2.0 aperture meaning selfies in the dark have reduced noise and will perform better than its predecessors in low light conditions.
Miscellaneous Features: Now, the other interesting features of the One Plus 6. One Plus 6 has a Type C USB 2.0 Port which is a small lack. Since the latest and upcoming phones are coming with a USB 3.0 interface which allows faster data transfers. OnePlus 6 comes with its standard reversible flat type cable which not only helps reduce mess but also to plug in the phone to charge without having to figure out or apply your mind on which side goes up (Mostly useful for people who use phones in the dark… 😉) According to Gizmo China, OnePlus 6 is gonna have the On Screen Fingerprint Sensor like the Vivo X20 Plus UD which has an On Screen fingerprint sensor manufactured by Synaptics. This will surely increase the popularity of this new flagship but can it withstand the Boos for the annoying notch? Summarizing the Spec – Leaks of OnePlus 6 :
Specification
Detail
Display
Full HE Optic AMOLED Display calibrating 16 M colors with a resolution of (1080 x 2280)p
Platform

Operating System: Oxygen OS

Chipset: Snapdragon 845

GPU: Adreno 630

Build
Front: Gorilla Glass
Back: Shiny Aluminum Back
Camera

Primary:

Dual Lens

16 MP + 5 MP

Secondary:

16 MP

Storage

8 Gigs of RAM

64 Gigs of ROM

8 Gigs of RAM

128 Gigs of ROM

Miscellaneous

On Screen Fingerprint Reader

USB Type C charging port with a 2.0 interface

The annoying notch
If OnePlus was to read this, what are your suggestions for OnePlus that according to you would make The best flagship for 2018?