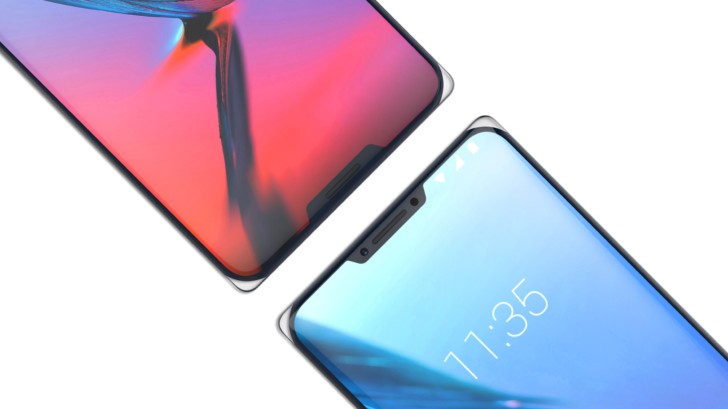 ZTE Iceberg... Your Favorite or Your Poison?
Might it be Huawei P20 or Oppo R15 and R15 Pro, all the upcoming smartphones have this compulsory feature called "Notch". This Notch, was started by Apple in its iPhone X. Apple's Idea of this Notch was started at the R&D unit of Apple where the engineers were brainstorming with many designs trying to provide a more Bezel less experience to their users without having to relocate the essential sensors. And then one funky monkey in a lab coat (that's how I visualize this) shouted "Eureka!" and came with this idea of the Notch. So, yeah… Regarding the Notch, there are people who say "Man, it's great !", some who say, "This is stupid. Has Apple lost it's mind?" and also people who say "Its not like I love it, it's okay. I don't mind it there on my display.". I'm one of the peopled who fall to the second category. Some people say the App Developers and other Tech Enthusiast, may have their genuine reasons to Love or hate the Notch. And there are also people who just claim to like or hate the Notch just because the other person said so.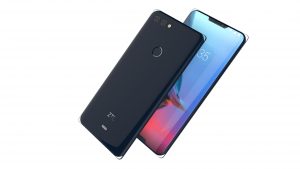 Yes, you saw that right. A Chinese OEM Manufacturer ZTE has heeded all the hate for the Notch and designed a device named "Iceberg" with TWO notches. One notch is at the top of the screen like any other upcoming devices and other at the opposite end. They could be for the front facing stereo speakers or just for symmetry. Like it or not, there are two notches on this phone. From its design, we can see that it still hosts the Fingerprint Scanner and has the dual camera setup. From the above image, what I could observe was that grey strip under the ZTE branding that resembled the magnetic strips on some of the Moto devices for the Moto Mods. So there are chances of modular enhancements being available with this device. Another interesting feature about this is it's name "Iceberg" is coined by it's build, The whole phone is literally surrounded by glass on both sides and WinFuture commented that even the Fingerprint Scanner would be situated below the glass and iF World Design Guide says "The phone resembles a fragment of Ice". Although this phone may seem beautiful enclosed by glass, even a light drop also could be fatal for the same reason. The edges might get a "Rat Chewed" look after a certain time due to rough usage, and the device also could be very slippery thanks to the glass build. Slapping on a case would be the best solution to avoid repairs which will turn out to be a great quest.
iF World Design Guide has listed the device's launch date as "After 2018" so if someone is now eager to buy this phone, he is likely to wait for some time