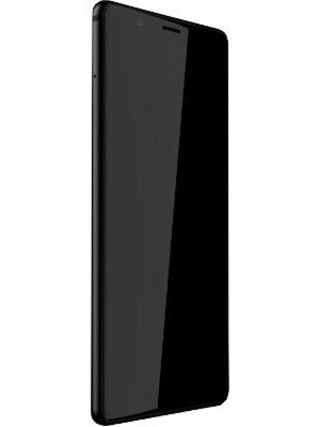 BlackBerry's Ghost is Rumoured to Launch Late Summer in India
BlackBerry has been in the smartphone market for quite some time. Ever since the age of the Symbian Mobile phones, BlackBerry was in the mobile league. It gives us premium range of smart phones that fall under the "Medium – High" price range. Along with many of it's phones, BlackBerry adds "Ghost" as another feather to it's crown.
Now that we got a little history class about the Canadian OEM manufacturer, let's now get to know about it's specefications:
Display: BlackBerry Ghost hosts a 6 inch display with a resolution of 1440 x 2960 pixels. We have no information if the phone has an AMOLED display or any other energy efficient displays… We can just pray it won't have an ordinary LED display like any other conventional phone during mid 2014s. Also, this phone claims to be completely bezel less… After hearing this, the first thing that popped to my mind was "Will it be like Apple's iPhone X? Did they mean, 'We have added a notch to make it almost bezel less' or "We've really got it bezel less folks, you won't be disappointed?"
Operating System: BlackBerry Ghost runs with Android 8 (Oreo) right off the box and may stand in line with some of the phones that are already selected to get an update to Android P. This time BlackBerry is said to be optimizing their UI by removing bloatware and optimising it.
Device Hardware:
The BlackBerry Ghost comes equipped with an Octacore 2 GHz Cortex A53 processor. The processor is United with 6 Gigabytes of RAM. All that is powered by a 3,500 mAh battery which seems quite decent. As far as the graphic limits are concerned, BlackBerry Ghost haunts with an Adreno 506 GPU. It's powered by a 13 MP camera at the rear. Any information regarding the camera alignment is still unavailable. There are Gyroscope, accelerometer, Proximity Sensor, Ambient Light Sensor and a Magnetic Compass. All that plus a Fingerprint sensor. Now, coming to the important part, the storage. The phone comes with an on-board 64 Gigabytes of storage, this can be expanded to 256 Gigabytes using a microSD card.
So, coming to the release now, we know that BlackBerry's presence in India is controlled by Optimus Infracom, one of the three licensors for Marketing, sales and distribution of the BlackBerry devices in India. Since the presence of Optimus Infracom is only limited to India, there are talks of this phone being an Indian Exclusive .