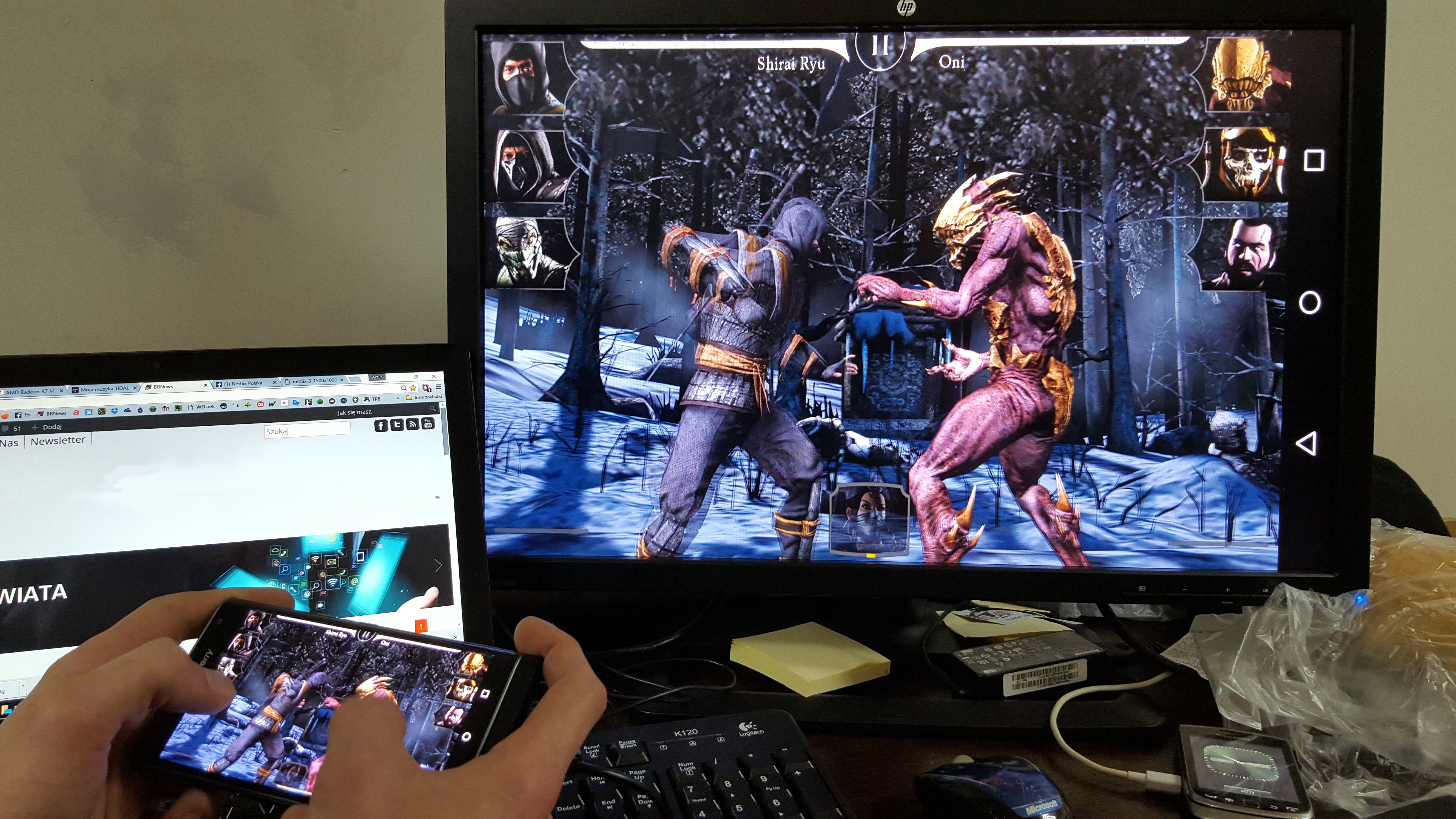 Best Console Quality Games for Android & iOS Devices
Console Quality games for Android & iOS devices are here. Console Gaming has been around for a while now but seeing the performance that the mobile chips can output today. It was only a matter of time before big game developers jumped to bandwagon and started releasing their own games on Android Platform, be it a port or something from the ground up.
Console games are known for their smooth gameplay experience and incredible graphics. Although there are many games available on the Play Store, only a few can actually match the consoles in terms of graphics and gameplay experience. We are listing the top 10 which we think to deserve the title "Console-Quality" in a true sense. So let's dive right in.
Console Quality games you must try on your Android or iOS device
---
Note: we used oneplus 5t as a test device, gameplay experience may differ from device to device

---
Tekken Mobile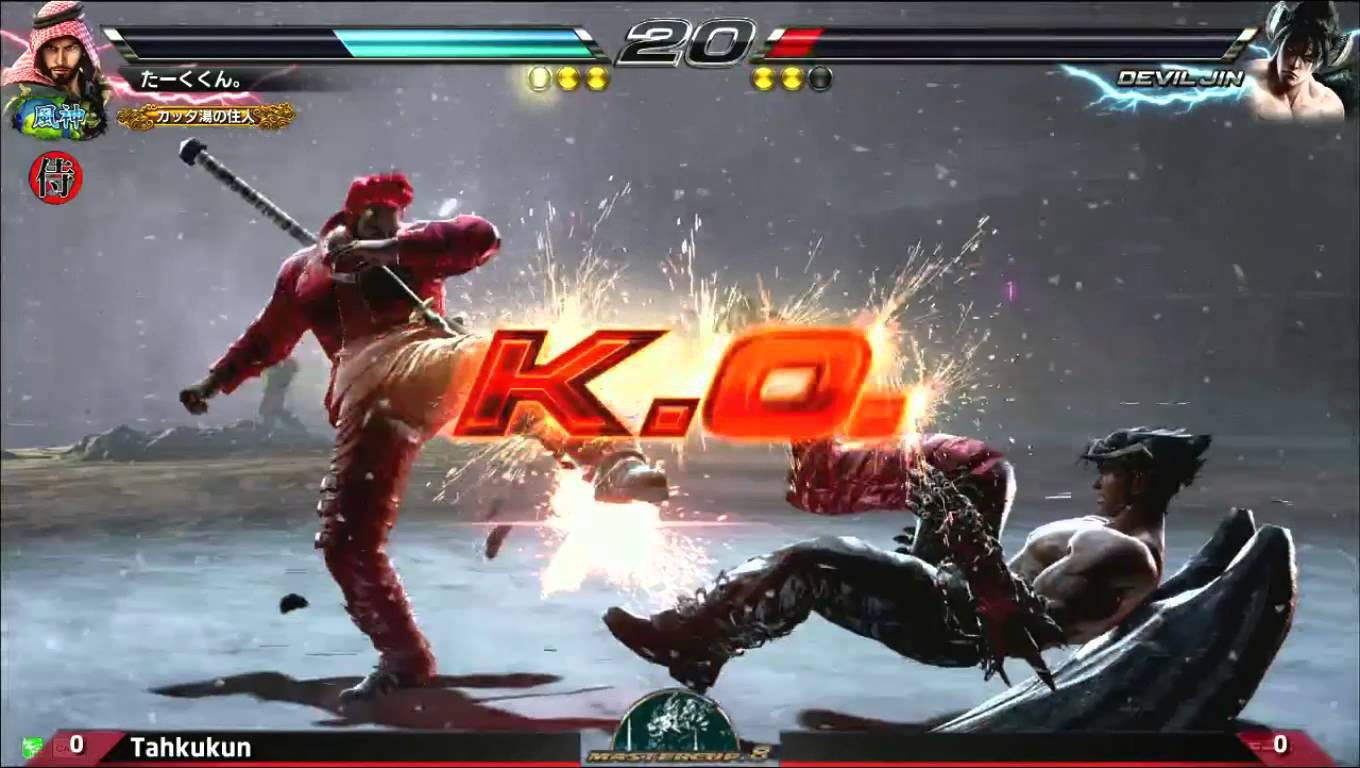 Tekken from Bandai Namco
Its a fighting video game franchise created, developed and published by Bandai Namco, a Japanese game creator and developer studio. The same developers have now released Tekken for Android. It's an arcade fighting game where the users have to interact with the Character by swiping on your screen in various directions. Getting used to the controls is very easy which makes for a good Gaming experience.
The game ran pretty well on our test device and we didn't notice any hiccups. Since we are talking about console quality games here, Tekken doesn't disappoint us in that section either as The graphics are top notch with high polygon characters and amazing sound effects. The game engine uses real-time damage and damage stats to keep the players entertained. Overall it does what it's supposed to and that is to keep the player hooked on and entertained all the way through.
Tekken for Android: Link
Tekken for iOS: Link
Modern Combat 5: Blackout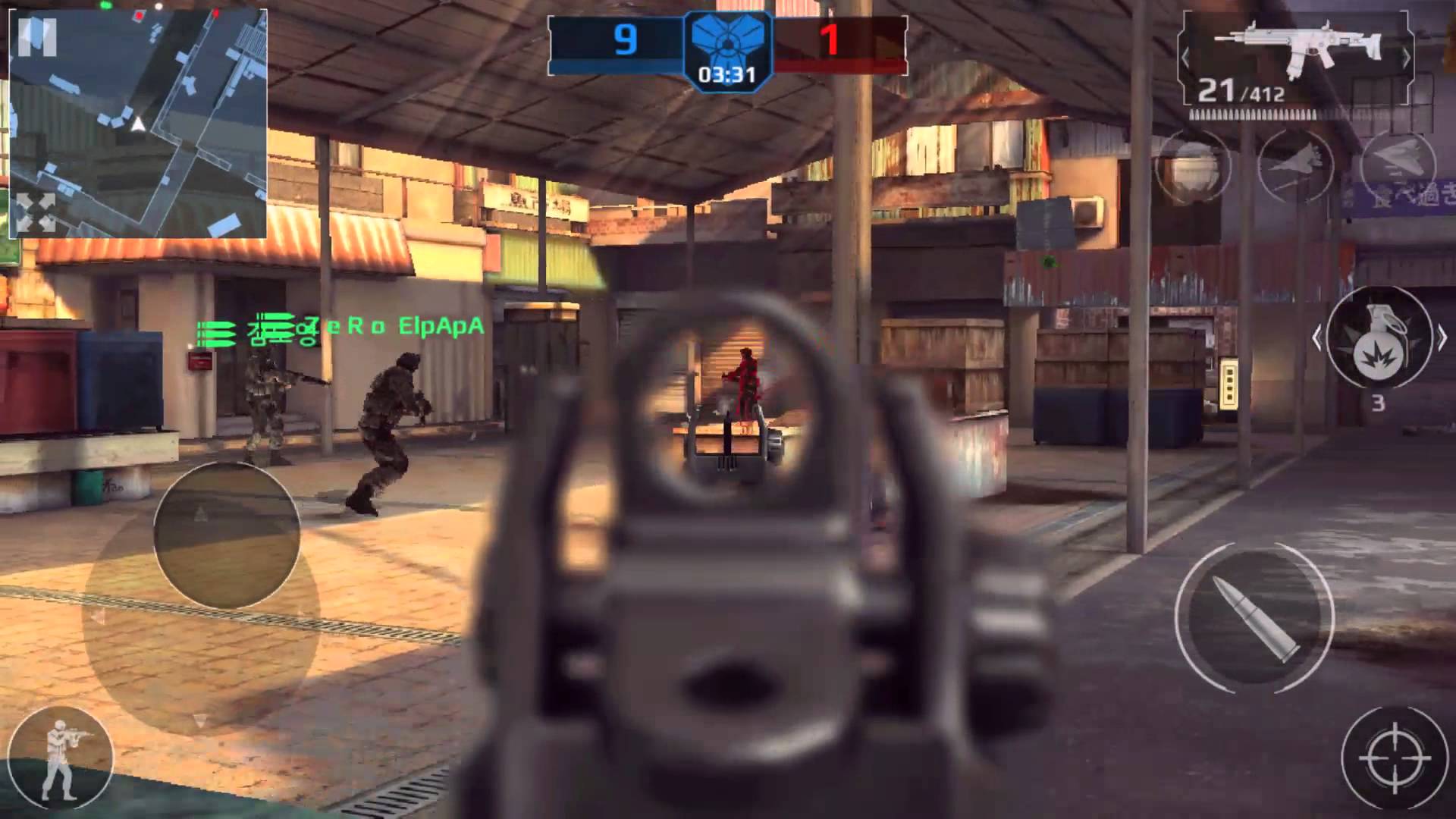 Modern Combat 5 Blackout Gameplay
MC is a series of video games developed and published by Gameloft mainly for iOS and Android. All games from the series play similar to that of the Call of Duty and Battlefield franchises and features multiple missions in varied environments with different tasks for players to complete. This is the fifth title under Modern Combat franchise.
The graphics in this game are stunning and it's a must play if you love first-person shooters. The game makes use of an in-house game engine from Gameloft, which was also used in other games as well. It was the first among other mobile games to bring the multiplayer facility to Android.
Modern Combat 5 Blackout Android: Link
Modern Combat 5 Blackout iOS: Link
Life is Strange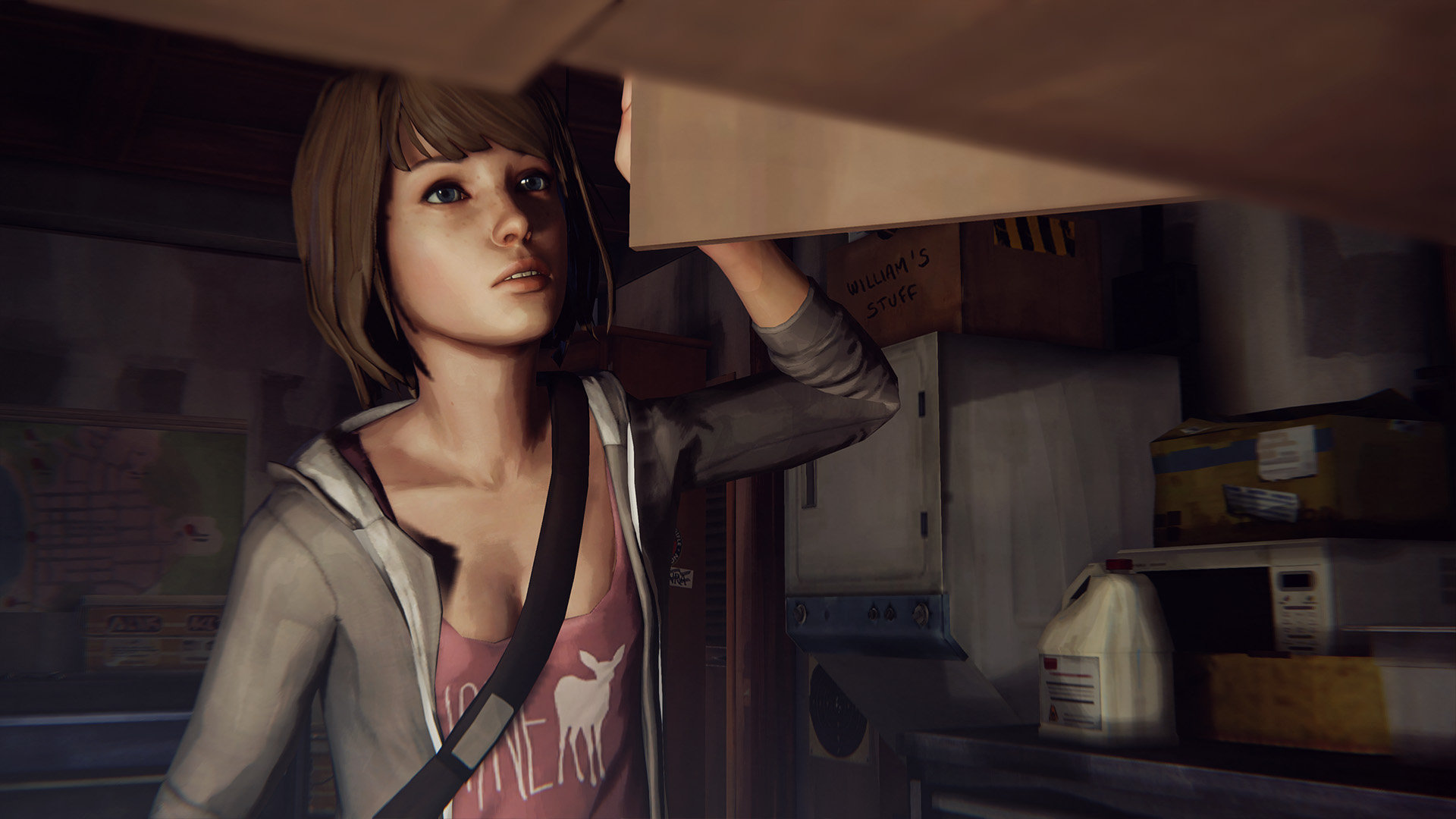 Life Is Strange is an episodic graphic adventure video game developed by Dontnod Entertainment and published by Square Enix for Microsoft Windows, PlayStation 3, PlayStation 4, Xbox 360, and Xbox One. The game was released in five episodes periodically throughout 2015. Now the same developers have ported the game to Android platform. The protagonist of the story is an 18-year-old aspiring photographer Max Caulfield, who is also a senior at Blackwell Academy. She left her mom and dad in Seattle for the seaside town of Arcadia Bay, Oregon, where she grew up. After saving her childhood friend Chloe Price from being killed by Nathan Prescott in one of Blackwell Academy's bathrooms, she discovers she has the ability to rewind time and even stop it in its tracks. On the search for clues to solve the mysterious disappearance of Rachel Amber, Max must also discover how to use her powers to save the town of Arcadia Bay from a tornado.
The story is driven by the choices you make during the game and each choice comes with its own consequences. The controls are really hard getting used to but the graphics in the game are on point. With an immersive storyline and great graphics this game surely deserved to be on this list.
Life is Strange Android: Link
Life is Strange iOS: Link
Fortnite Mobile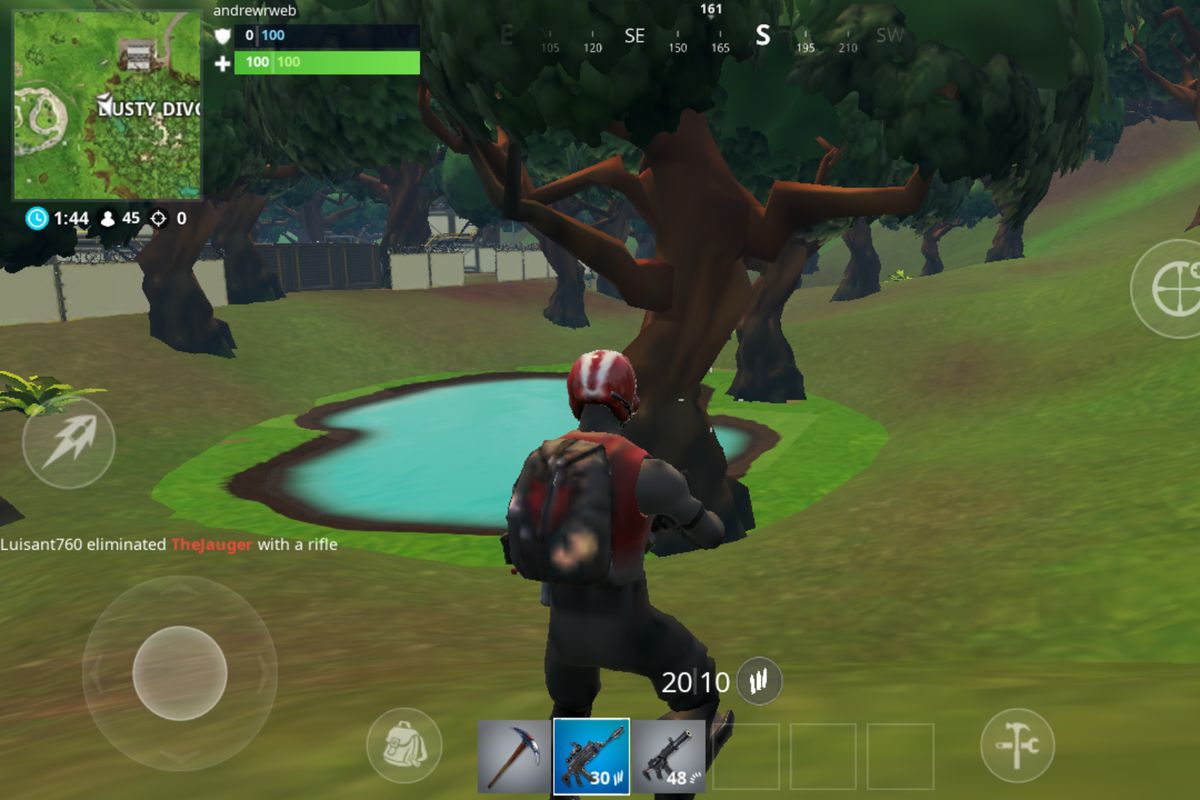 Fortnite is an online multiplayer video game first released in 2017 and developed by Epic Games. It was Epic's version of a battle royale following the huge success which PlayerUnknown's Battlegrounds received, better known as PUBG. Epic adopted the Cartoonish approach to character models and environment, which was very criticized at first but then became a worldwide phenomenon.  
Seeing the huge success of Fortnite on PC & gaming consoles, Epic decided to rebuild the game from scratch for its mobile port. This comes after PUBG and Tencent collaborated, bringing PUBG to mobile devices. The mobile version of the game is still in beta so be ready to encounter bugs. As the game demands very high specifications, it doesn't run on lower-end devices.
Only a few select devices can run the game at the moment as the game is very graphics intensive and has problems running even on flagship grade hardware. Hopefully Epic can optimise the game so that it can run on all types of hardware just like PUBG also you can see the complete supported devices lists here.
Fortnite Android: Link
Fortnite iOS: Link
Mortal Kombat X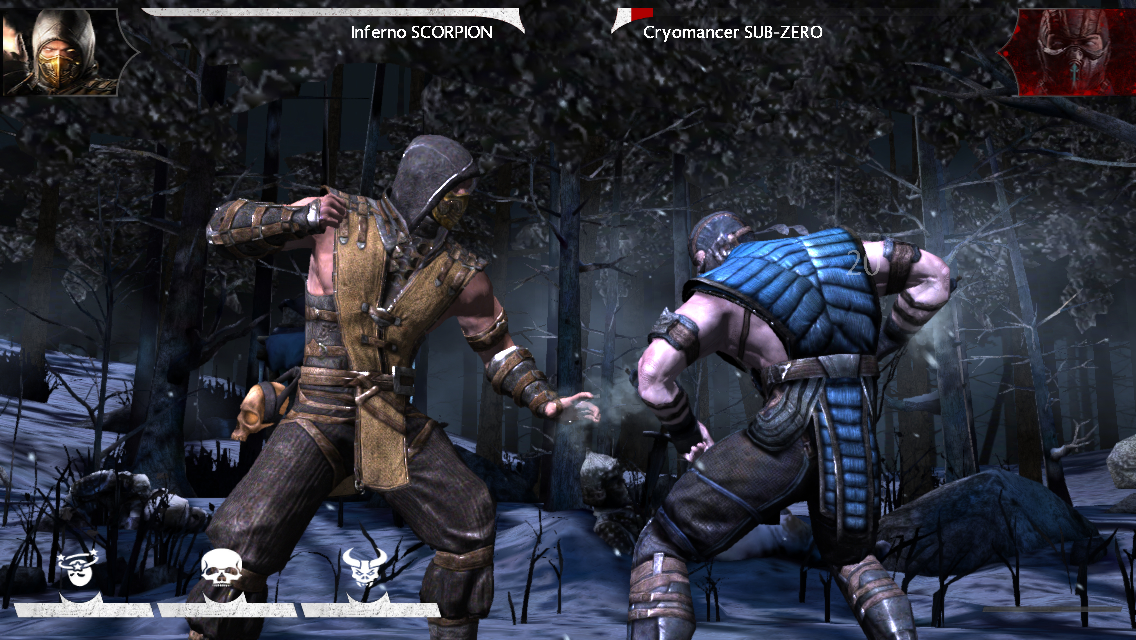 Mortal Combat X with its Stunning Visuals
Its another classic reimagined through a new game engine. Modern Kombat X running on the Unreal Engine 3 is the tenth main instalment in the Mortal Kombat franchise and a sequel to the 2011 Mortal Kombat. The gameplay mechanics are very much similar to Tekken in a lot of ways. Beautiful Environments, impressive character designs and gruesome fatalities with X-ray visuals make the game so impressive to play. The game is constantly updated with new content and free goodies. Don't forget to check it out.
Mortal Kombat X Android: Link
Mortal Kombat X iOS: Link
Shadow Fight 3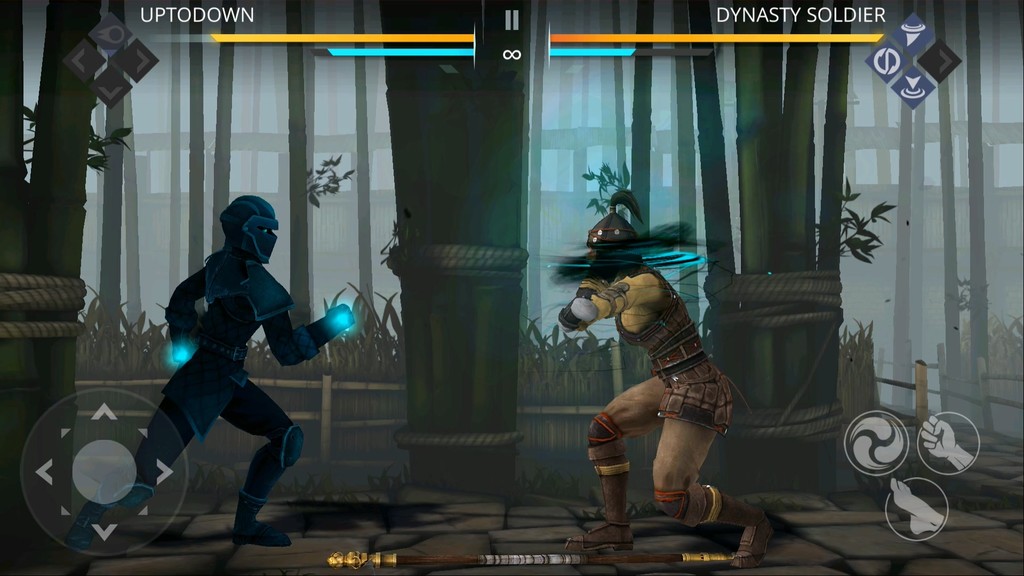 Shadow Fight 3 is an action-RPG fighting game developed by Nikki. It is the sequel to hugely popular Shadow Fight 2. The game was released worldwide on November 16th 2017. Unlike its predecessors, the new version does not utilize flat 2D black shadows to represent fighters. Instead, they are now rendered as life-like three-dimensional characters in a richly animated 3D environment.
The shadows, however, still exist and can be accessed via a new mode known as Shadow Form. While in this form, the characters become a shadow and will be able to perform spectacular physics-defying moves based on the abilities they have equipped their character with. It's a fun time killer and we assure you that you will love it too. Check out the link below.
Shadow Fight 3 Android: Link
Shadow Fight 3 iOS: Link
PlayerUnknown's Battlegrounds Mobile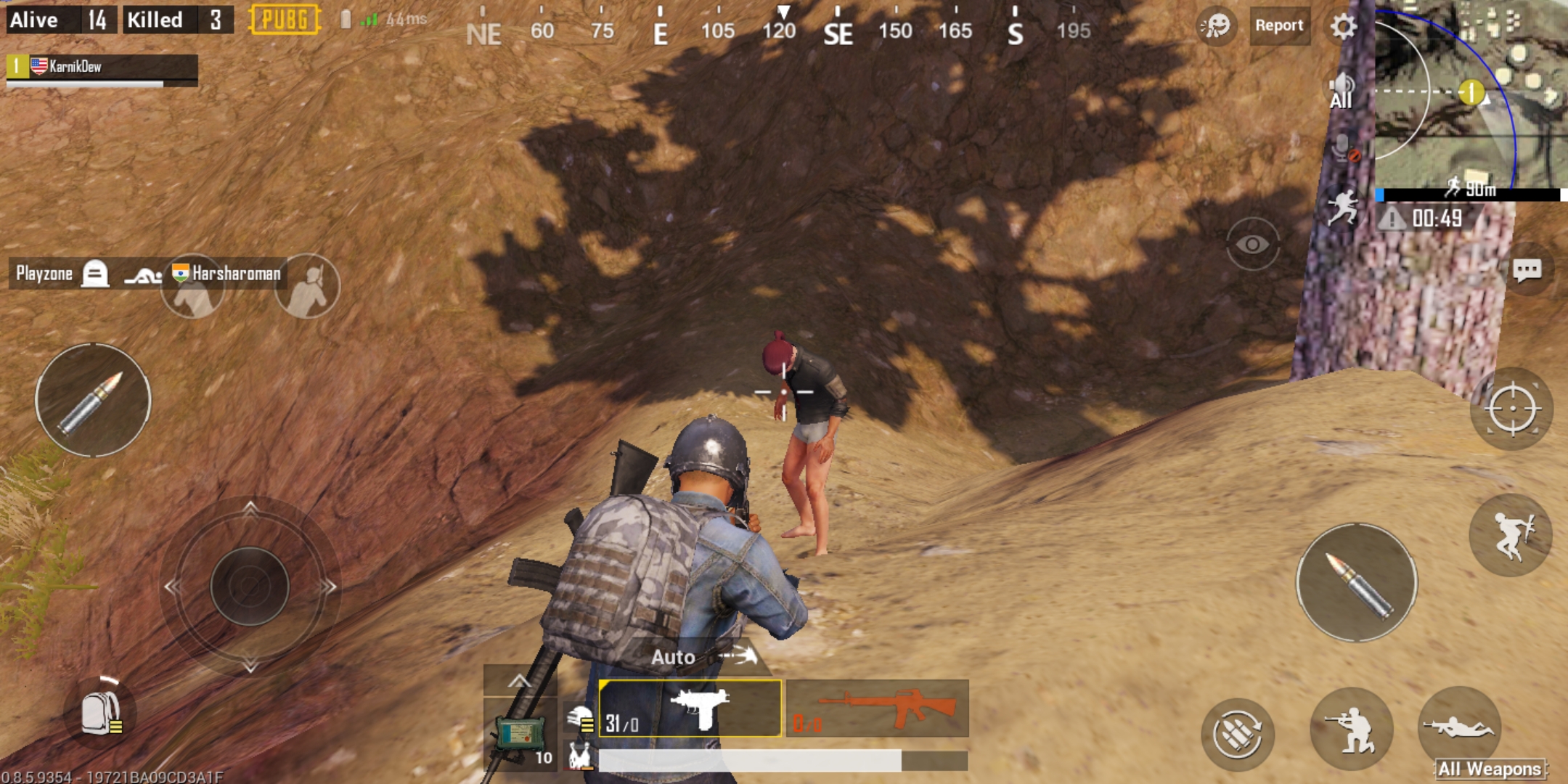 Winner Winner Chicken Dinner
PlayerUnknown's Battlegrounds Mobile is an online multiplayer battle royale game developed by Quantum LightSpeed Studios in collaboration with Tencent. It's a mobile version of the hugely popular PC game of the same name. After a series of beta testing, the game was finally released for Android on 23rd March 2017.
It became a major hit and claimed the #1 spot on the trending tab of Google Play Store. The visual design and character modelling are really great along with a wide variety of high textured weapons to choose from. PUBG Mobile also comes packed with a variety of graphics settings to choose from and can run on almost all devices.
The game is really addictive and a good time killer. The team behind PUBG has been pushing various updates to the game to make it even more awesome by adding maps, new weapons & fixing various bugs. If you haven't downloaded the game yet then visit the links below to install it on your device and be ready for some Winner Winner Chicken Dinner.
PUBG Mobile Android: Link
PUBG Mobile iOS: Link
Shadowgun Legends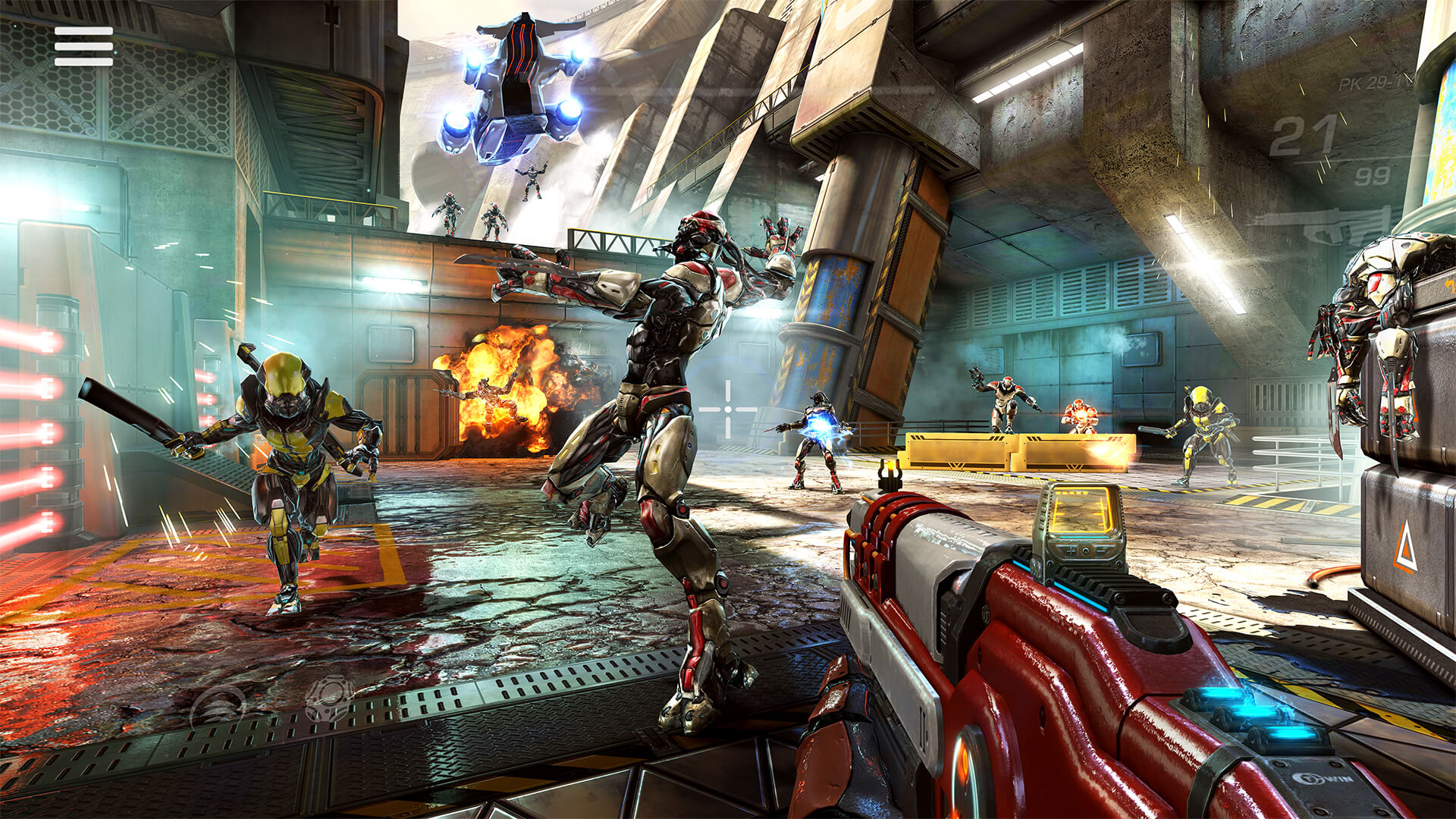 Shadowgun Legends is a free to play first-person shooter video game developed and published by Madfinger Games for Android and iOS devices released on March 22, 2018. The game is set in a world of Shadowguns, consumer-driven society. The main character is a part of the Shadowguns, a group of elite mercenaries. The way of life is threatened by the Torment, an alien race from an unknown part of the Galaxy. The first attack on one of the Earth's colonies sparks a full-scale galactic conflict.
The game has around 200 story missions which also include some side quests. There's also an online multiplayer with many different modes to choose from. It's a fast-paced game with great graphics and amazing sound design. It's the third instalment in the Shadowgun franchise after the original Shadowgun and Shadowgun Deadzone.
Controls are very easy to master and each story mission lasts for about 5-10 minutes depending upon how fast you can play. We would recommend you to try it out for yourself. The download link is below.
Shadowgun Legends Android: Link
Shadowgun Legends iOS: Link
Dead Effect 2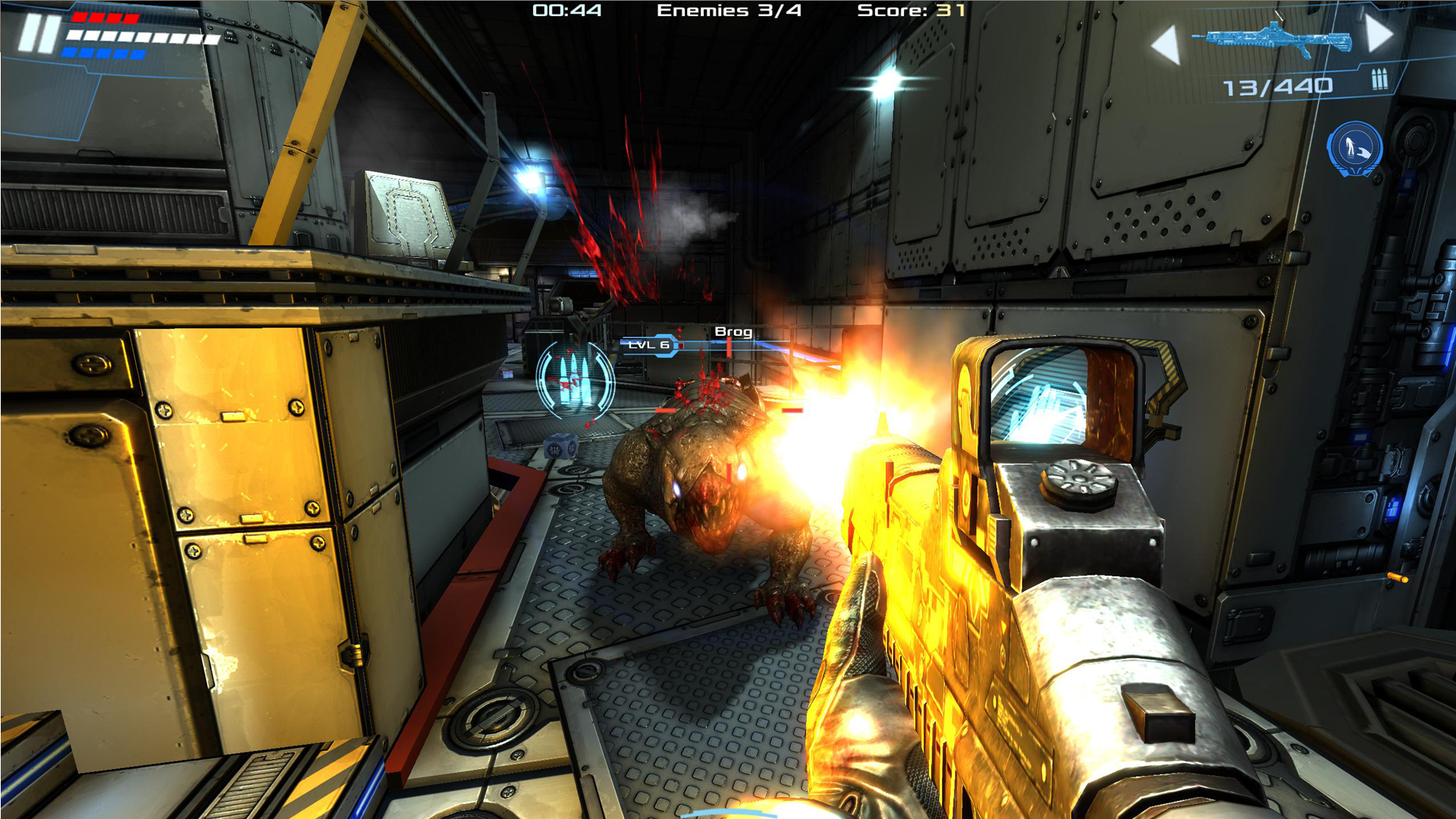 Dead Effect 2 is a 2015 video game developed and published by BadFly Interactive. It is a sequel to Dead Effect. The game is powered by vibrant good graphics and animation in the cutscenes are really stunning. This fast-paced FPS game is about the after events that take place on a Spaceship named ESS Meridian, after the death of Professor Wagner (a human saviour), the antagonist in the first game. The player has to fight soldiers sent to the facility. The other protagonists include Danette, who was also a lab experiment and apparently was born in the ship but tricked into killing on the opposite side.
The gameplay mechanics of Dead Effect 2 are similar to the original game. In the default setup, movement is controlled by a virtual joystick on the left of the screen, with sight and aim controlled by the player moving their finger across the touchscreen, although there are two shortcut buttons on the left and right of the screen to allow the player to instantly turn 90 degrees to the left or right.
Players can use explosives, iron sights, reload, change weapons, shoot and enter slow motion mode using virtual buttons on the right of the screen. Controls can be customized from the main menu, with each icon individually repositionable as the player sees fits. Unlike the original game, player character fires automatically when his reticle rests on the enemy.
The game received a good 73% score on Metacritic for the mobile version while the PC version suffered badly because of the controversies. You can download the mobile version right away through the links given below.
Dead Effect 2 Android: Link
Dead Effect 2 iOS: Link
ORIGINAL ARTICLE KARNIK