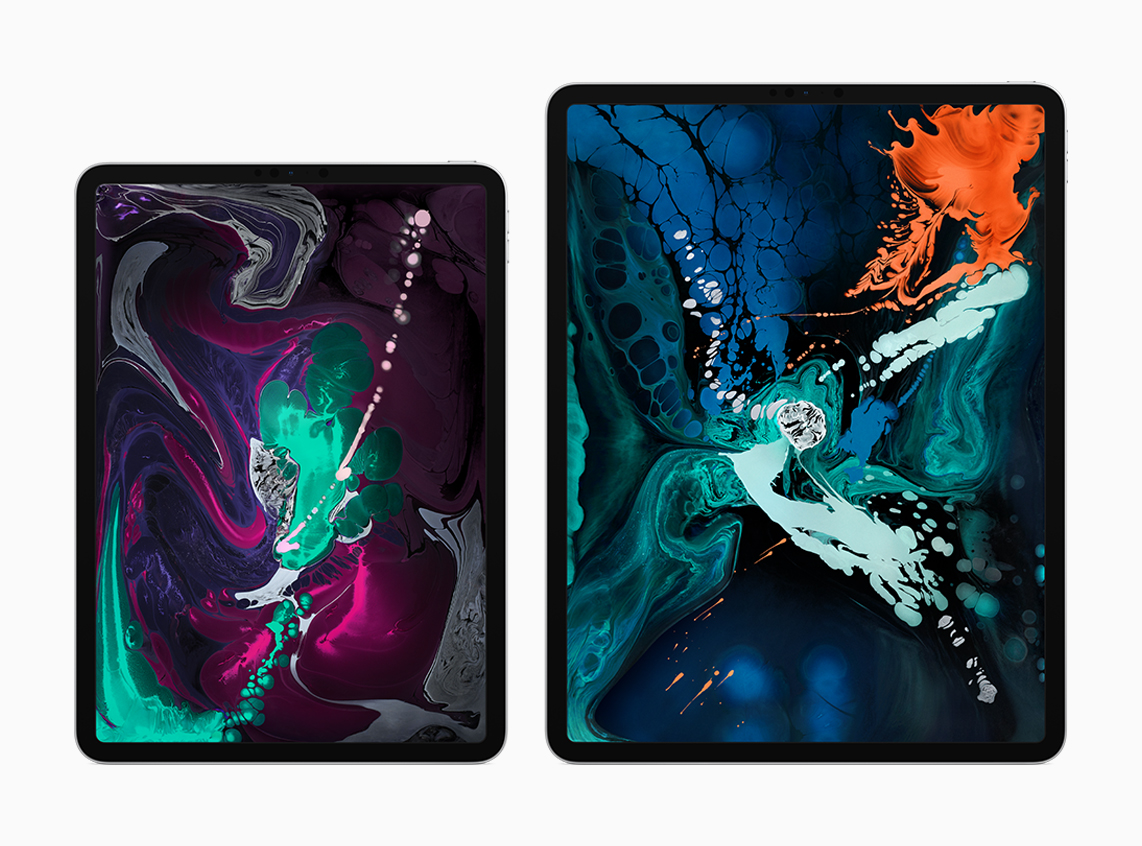 Best Accessories for Apple iPad Pro 2018
Looking for some cool accessories you can buy for your newly purchased Apple iPad Pro? Well, you have come to the right place. We have made a list for you so.that it will be easy and you don't have to browse a gazillion websites just for that one accessory you need.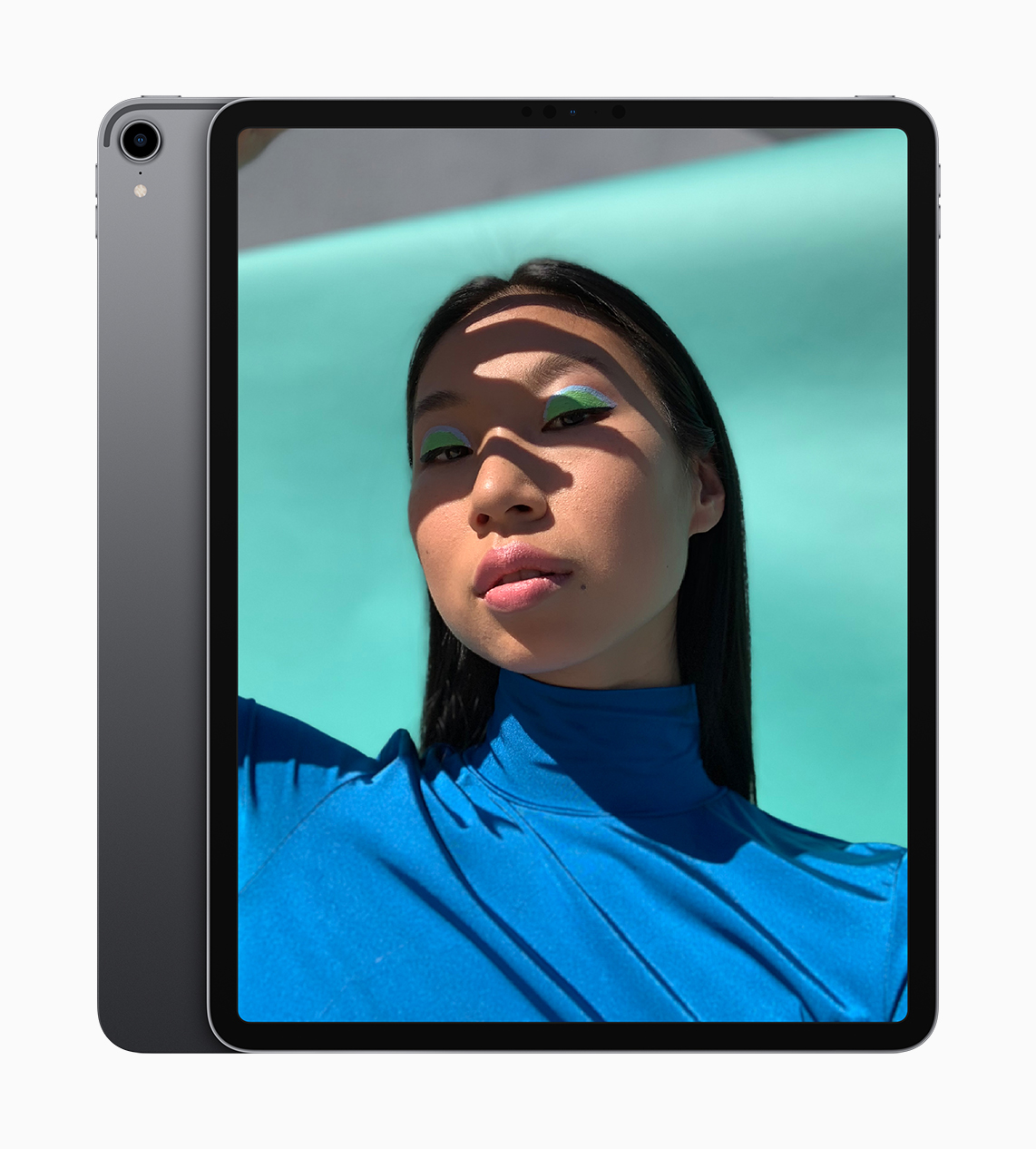 iPad Pro 2018 12.9" Model
©Apple
Apple's new iPad Pro was launched back in October in a special launch event held at Brooklyn Academy of Music. The new iPad Pro comes with liquid retina display, minimal bezels & no home button. Yes, the home button has been removed for good this. The home button which also served as a Navigation button has now been replaced with on-screen gestures.
As the iPad is still fresh in the market there's not a whole lot of accessories available for it but we have curated a good list of some accessories we think will come handy in day to day usage.
Best Accessories for Apple iPad Pro 2018
Apple Airpods
Airpods from Apple 
©Apple
Apple Airpods is by far the first choice to when it comes to accessories for your iPad Pro. These wireless earpods from Apple are a great addition to your iPad as they offer good battery life and sound quality. They come with Apple's W1 Chip for easy pairing across all Apple products and are a great choice if you're a multimedia person or play a lot of games on your device.
Buy: Apple Earpods
Apple Pencil 2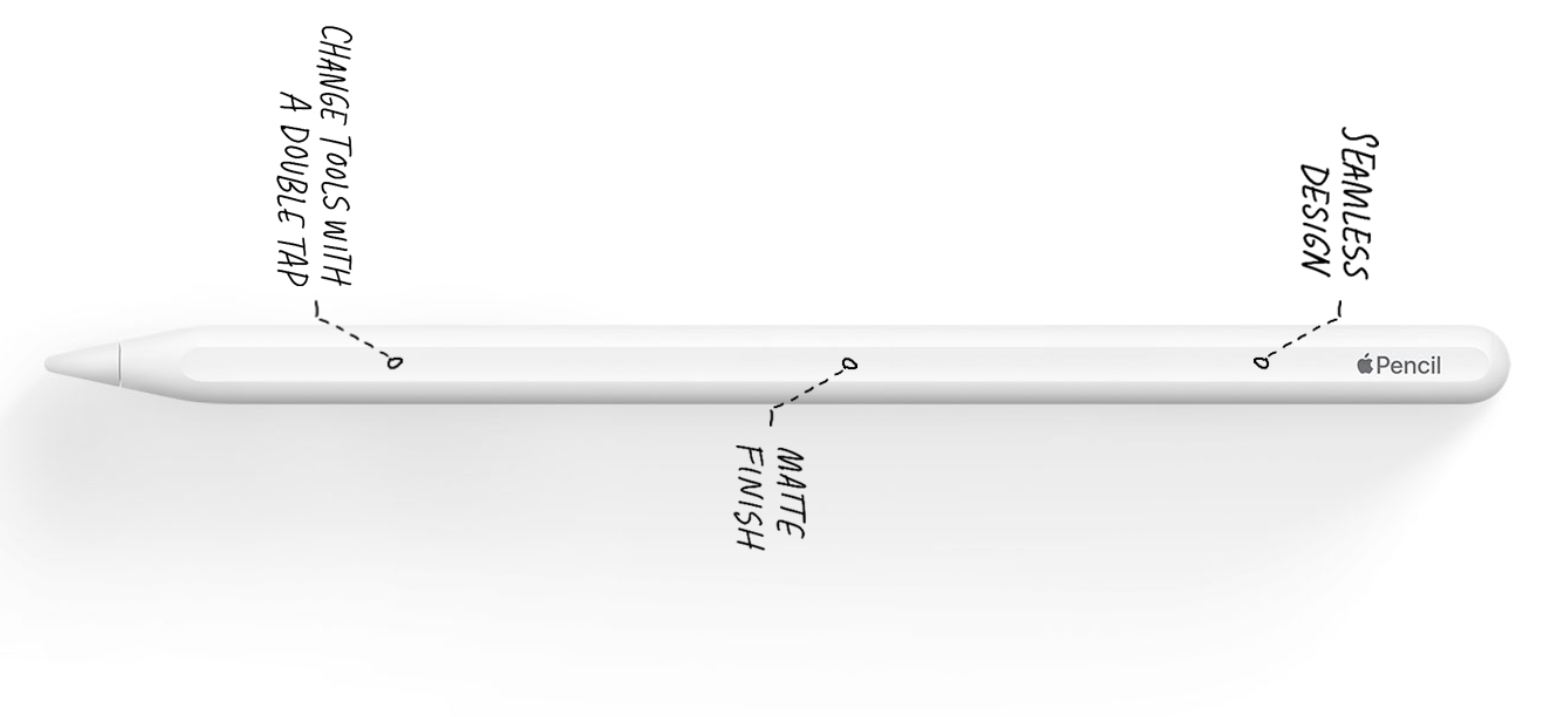 Apple Pencil 2
©Apple
The Pencil 2 is an update to the previous Apple Pencil with a lot of new features. Pencil 2 offers automatic pairing, a seamless design, wireless charging and more. It also attaches to the side of the iPad Pro via magnets and charges at the same time. It's a good tool for professional designers and artists. But the usability just doesn't stop there. You can take down notes, makeup emails, take screenshots and the list goes on & on. There are plenty of Apps on the App Store to choose from, for your designing and artistic needs. Overall, it's a must buy for an iPad Pro.
Buy: Apple Pencil 2
Smart Folio Keyboard & Logitech K811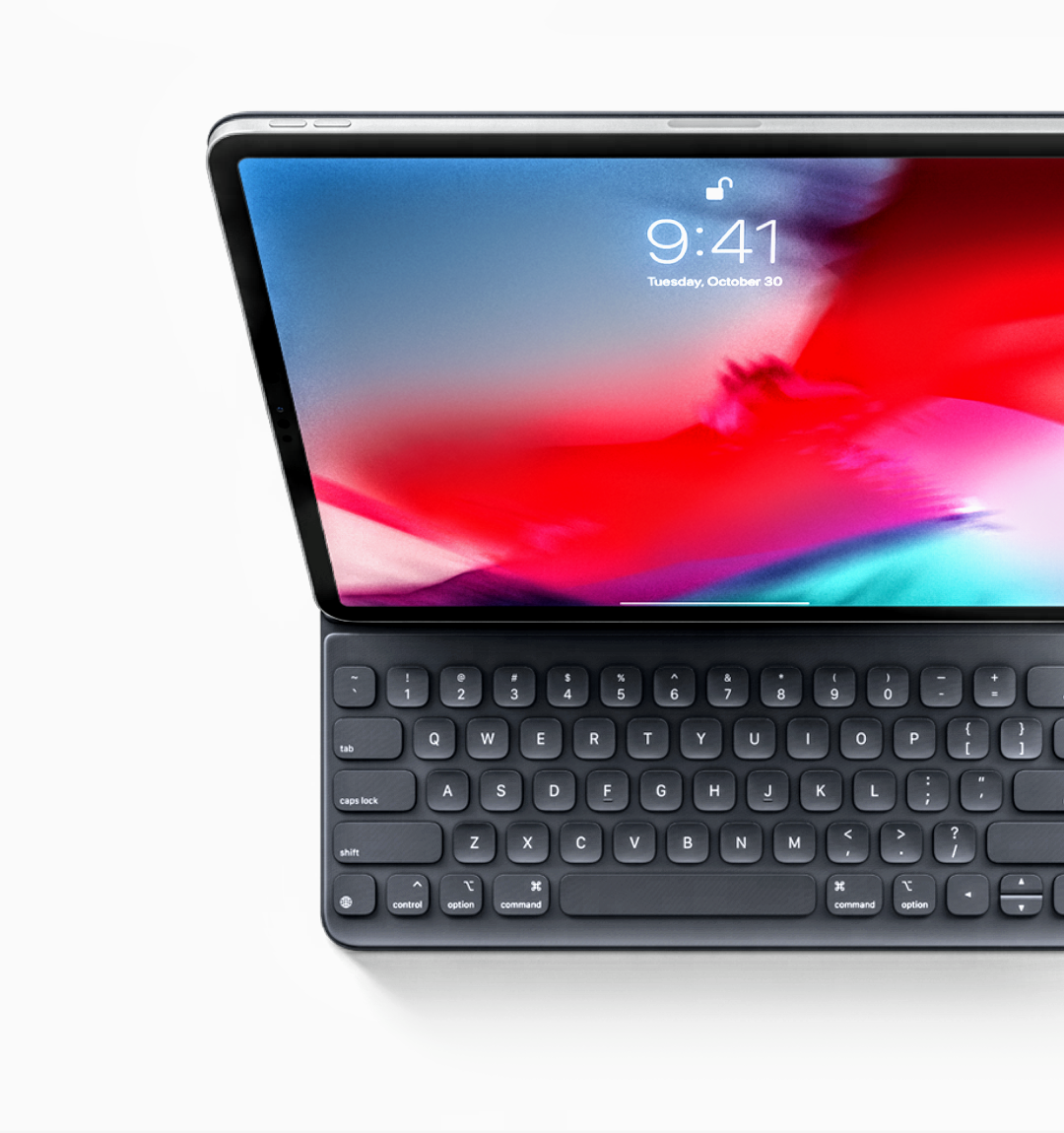 Apple Smart Folio Keyboard
©Apple
With a 12.9" screen, using the on-screen keyboard becomes a difficult and daring task and that's where the attachable keyboard comes in. These type of keyboard offer an all-round solution to typing on your iPad Pro. They offer good design and button feedback which makes up for a good keyboard experience. The Smart Folio keyboard from Apple itself is a great choice as it comes with a cover for the back panel as well.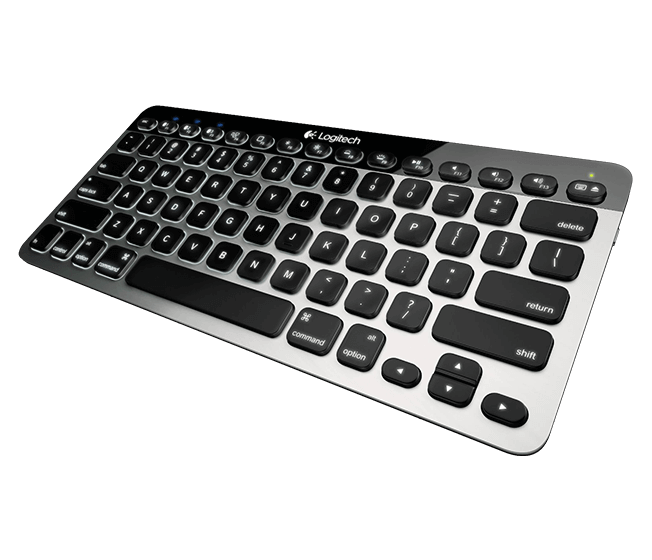 Logitech K811 Keyboard
©Logitech
The K811 from Logitech also packs in the same deal with much better button clickability and beautiful ergonomic design. The Smart Keyboard from Apple attaches via the pins at the back while Logitech K811 attaches wirelessly through Bluetooth. The links for both of which have been given below so make sure you check it out.
Buy: Apple Smart Keyboard
Buy: Logitech K811
Smart Folio Cover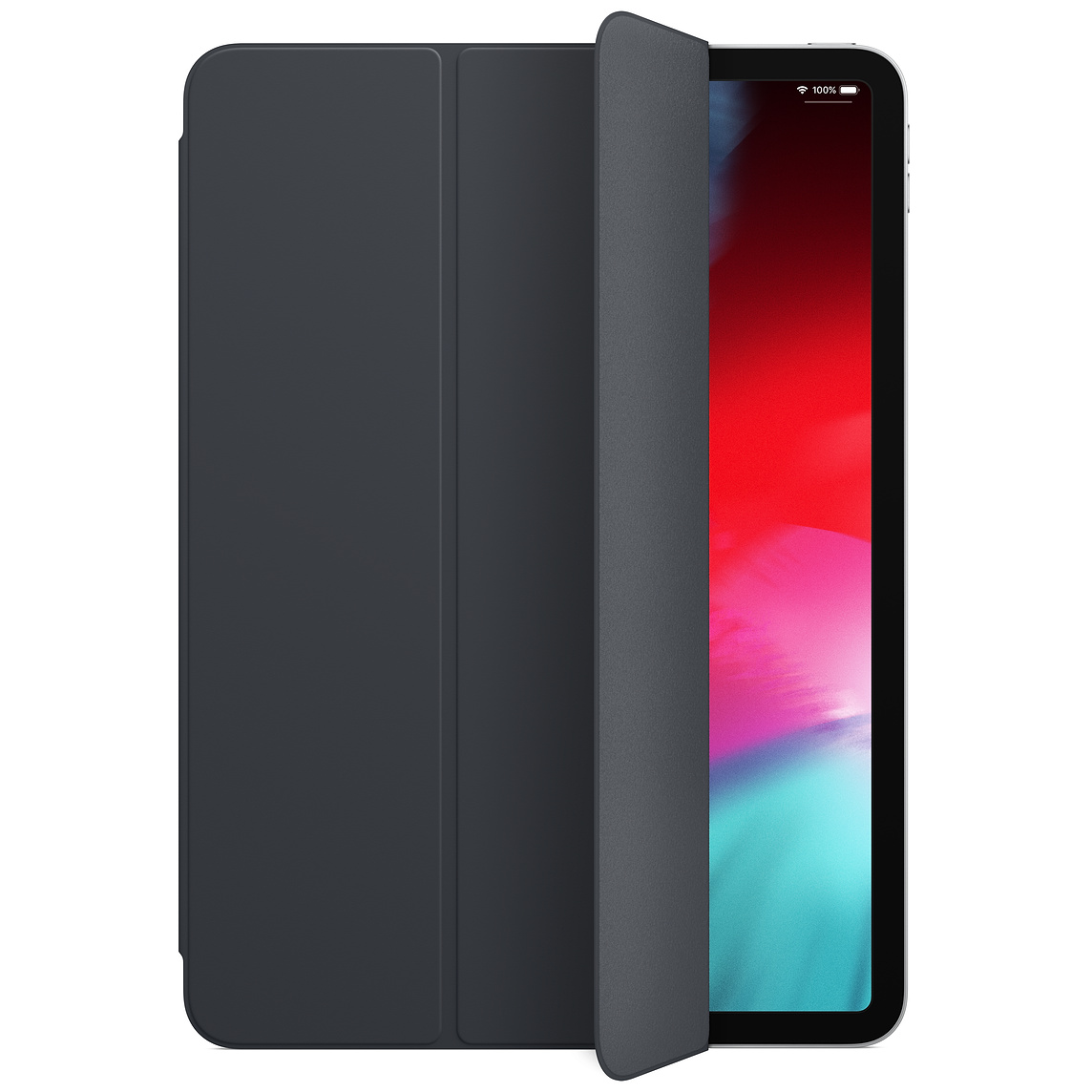 Smart Folio Cover
©Apple
If you're just looking for some basic protection without shelling much out of your pockets then you should take a look at the Smart Folio cover from Apple. It's a leather case for your iPad Pro which makes use of the proprietary connectors at the back to attach to the iPad. As the name implies its a smart cover which turns on the display if you open the cover and puts the device to sleep if you close the cover. It's also an alternative to Smart Folio Keyboard case if you already have a keyboard lying around or you bought the Logitech K811 which doesn't come with a skin to cover the device. This cover is only available for 11" models. For 12.9" Models check out the OtterBox 360 Case for iPad Pro.
Buy: Smart Folio Cover
Buy: OtterBox 360 Cover
Ugreen Table Stand Holder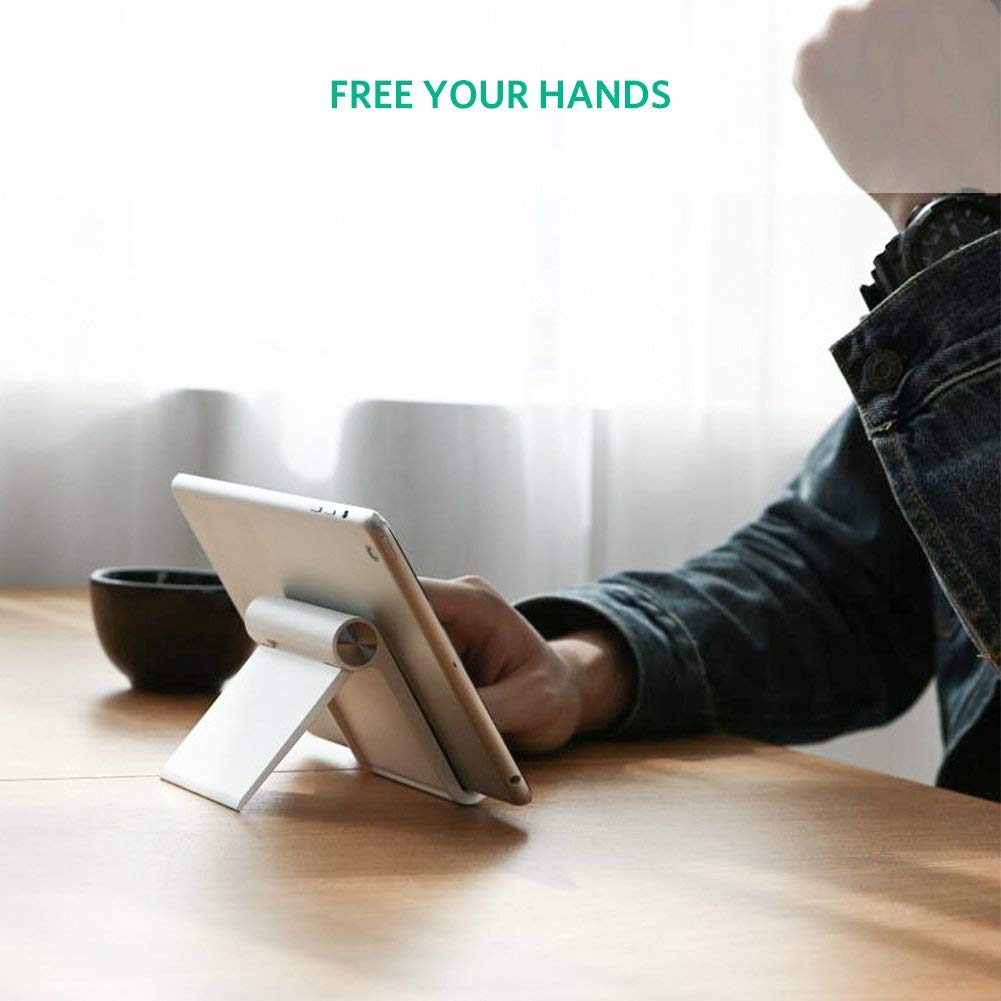 Ugreen Table Stand for iPad Pro 2018
©Ugreen
This mini desk stands from Ugreen can provide a safe and secure mount for your iPad Pro both vertical or horizontal. Now it is time for you to give your hands a break, and enjoy videos, readings, facetime, browsing the web and other hands-free operation. The stand comes with an adjustable multi-angle from 0 to 100 or you can choose from 10 different press that is already available and watch videos in a more comfortable position. It is easy to operate and made of sturdy reliable premium solid ABS material. The stand is very thick which makes it even more durable and secure. Well-placed rubber feet protect your device from possible scratches. The built-in steel spring can withstand folding above 10,000 times. Check out this amazing product below.
Buy: Ugreen Table Stand
Elago P4 Desktop Stand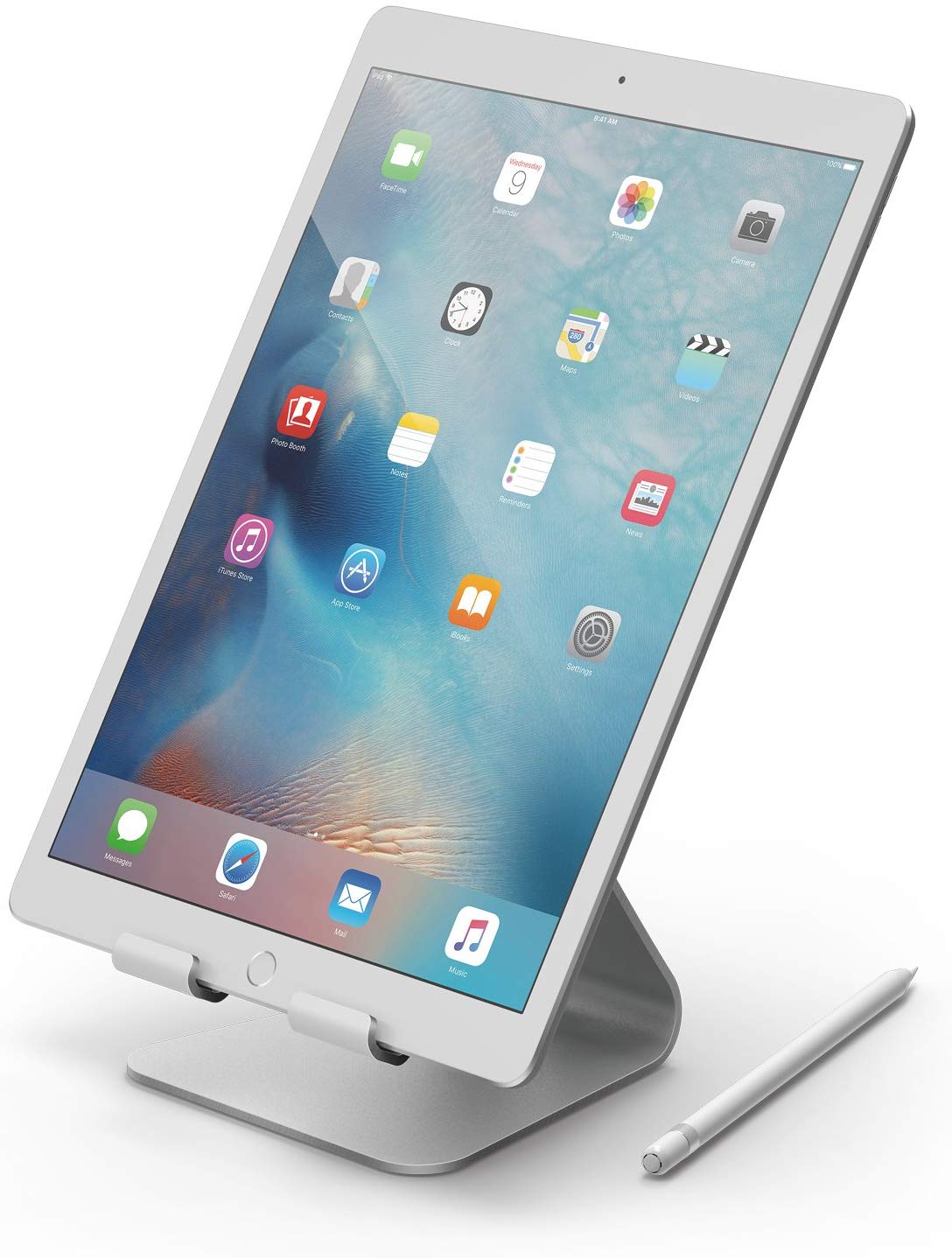 Elago P4 Desktop Stand for iPad Pro 2018
©Elago
The Elago P4 Desktop Stand is a sleek tablet stand for your iPad Pro. It's made from solid aluminium, the stand is durable and semi-permanent, making it optimal for holding your iPad. In addition, the design of the stand fits in perfectly with the design of your other Apple products. With a 30° tilt, the Elago P4 Stand has the perfect angle to use on a desk. You will find using the wireless keyboard, along with the P4 Stand, is much like using a laptop. Also, you can use the Apple Pencil or any other stylus comfortably with the stand. There are dedicated cutouts on the back of the stand for much easier cable management. The Elago Desktop Stand is a great choice for those looking to use their iPad Pro more like a laptop/desktop. To buy check out the link below.
Anker's PowerPort 2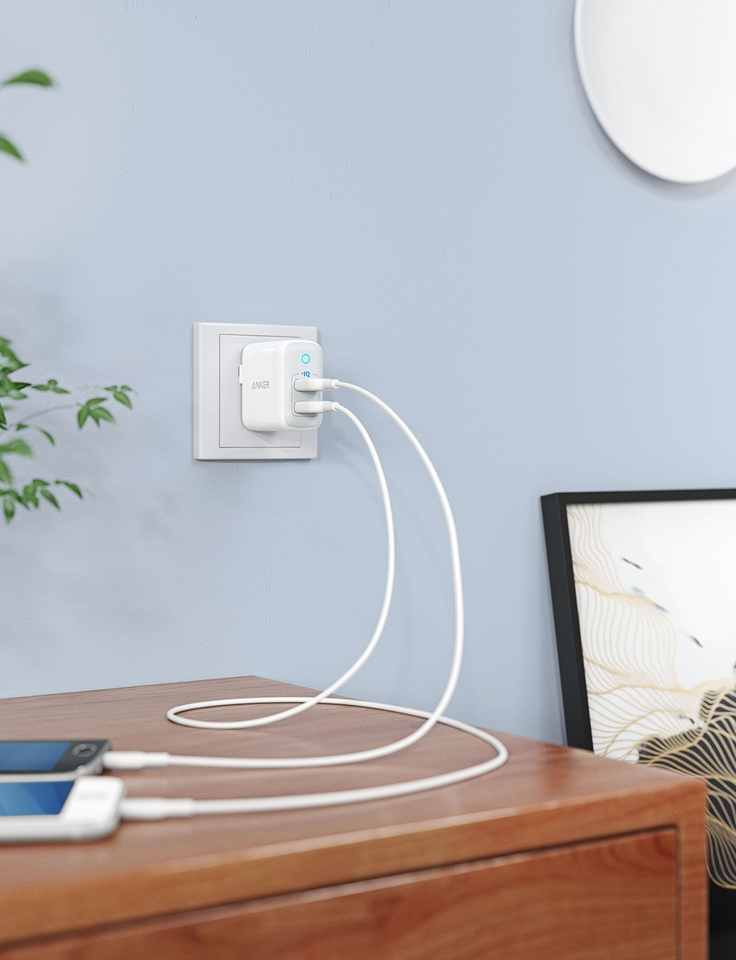 Anker PowerBank II
©Anker
This Ultra-Portable USB Wall Charger from Anker packs a lot of punch for the price. It comes with dual USB ports with 2.4A max output from both the ports simultaneously. It also comes equipped with Anker's advanced PowerIQ technology that detects and adapts to your device's unique charging protocol, to deliver a tailored-high speed charge. It's also one of the smallest 2-port chargers you will ever see. The foldable plug which snaps off the effort for charging, then back in to fit in any size bag or pocket. This thing can come in handy when there's only one charging socket and multiple devices to charge. It's a perfect charging brick for all your iPad Pro charging needs.
Buy: Anker PowerPort II
USB Type-C Hub by Sinstar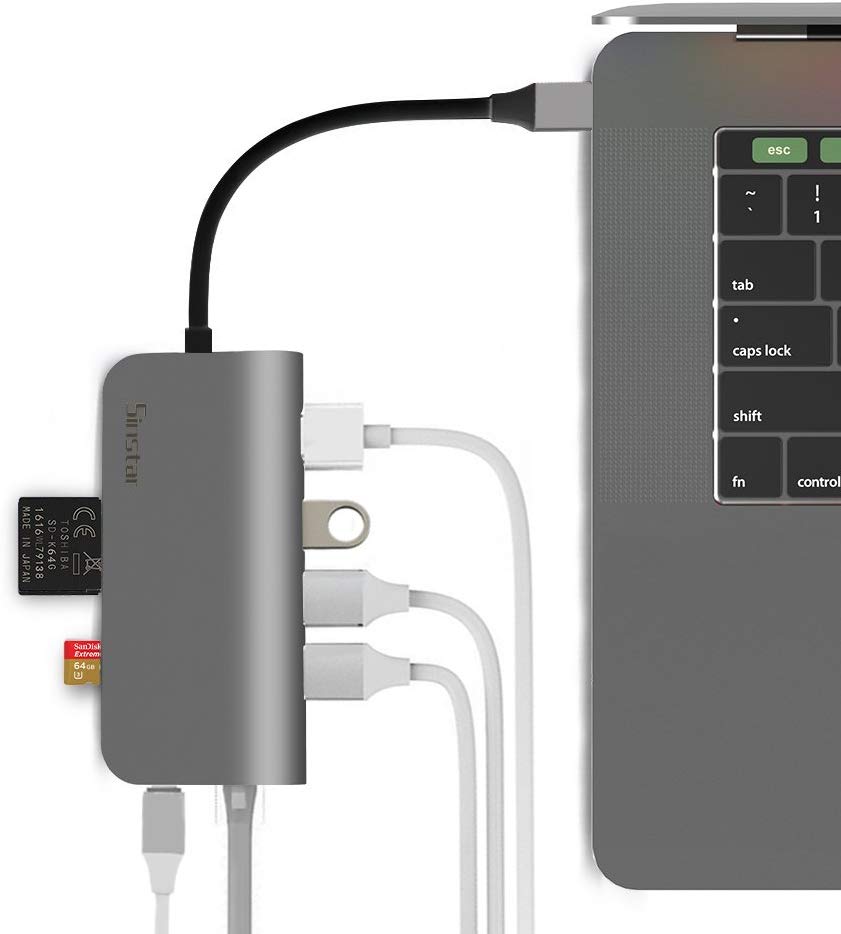 USB Type C Hub by Sinstar
©Sinstar
The iPad Pro comes with only one port that's the USB type C other than that there no other port on the device. So if you were to listen to music and charge your device at the same time then you won't be able to do it. That's where the USB Type-C hub from Sinstar comes into play. It adds a total of 8 ports to your iPad by attaching to the single port on your iPad. These list of ports includes 3 USB 3.0 ports, 1 1000M LAN Port, 1 micro-SD & SD Card port, 1 USB Type C Port & 1 HDMI Port. That's a lot of ports for a single device. This hub is also compatible with other USB Type-C devices and can be used for both Data transfer and Charging. Check out the link below if you're planning to buy one.
Acessorz USB Type C Earphones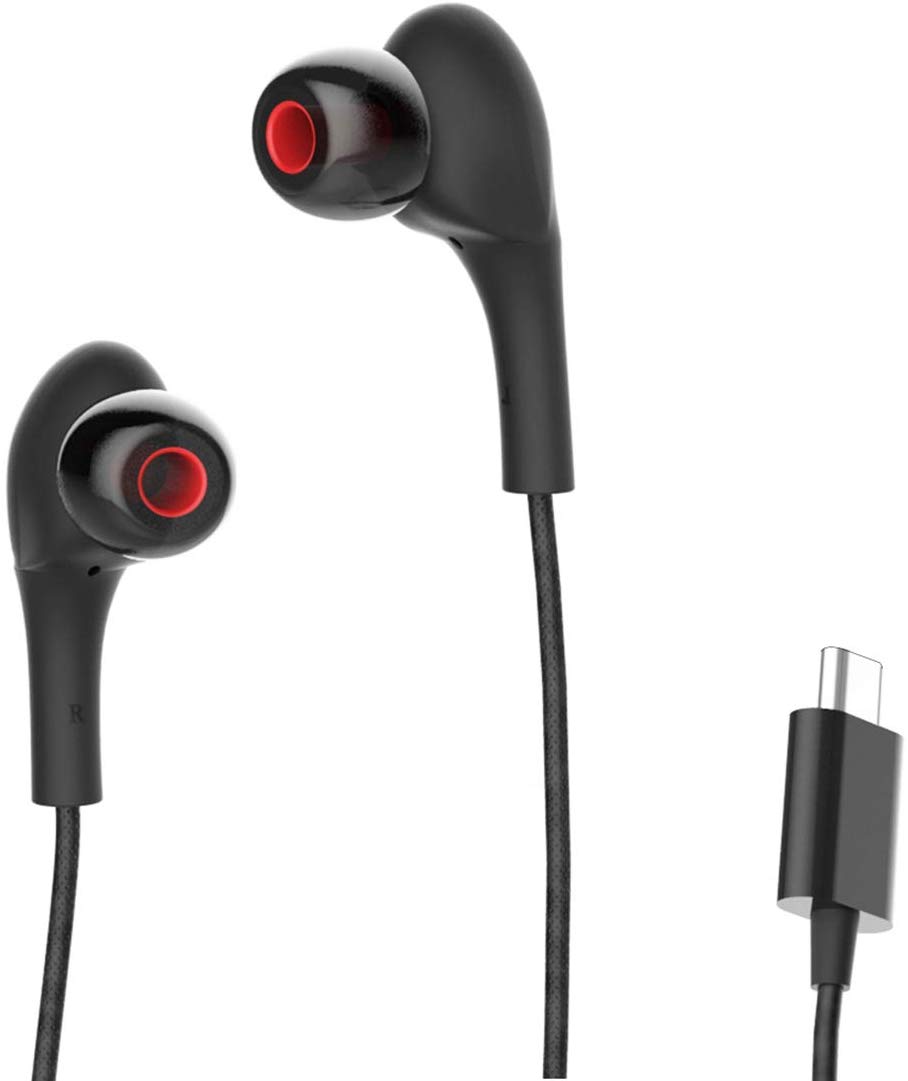 Acessorz USB Type C Earphones ©Acessorz
If you're looking for just some good quality USB Type-C earphones then, Acessorz USB Type-C earphones are the way to go. They pack in very Crystal Clear and high fidelity sound for some great music or movie experience on your iPad Pro. These come with 8.6mm dynamic dual drivers and allows for some good noise isolation. There's also an inbuilt mic for making and receiving calls along with the regular media control buttons. The tips come with a magnetic strip to easily cable manage your earphones. Check it out at the link below.
Buy: Acessorz USB Type C Earphones
Tempered Glass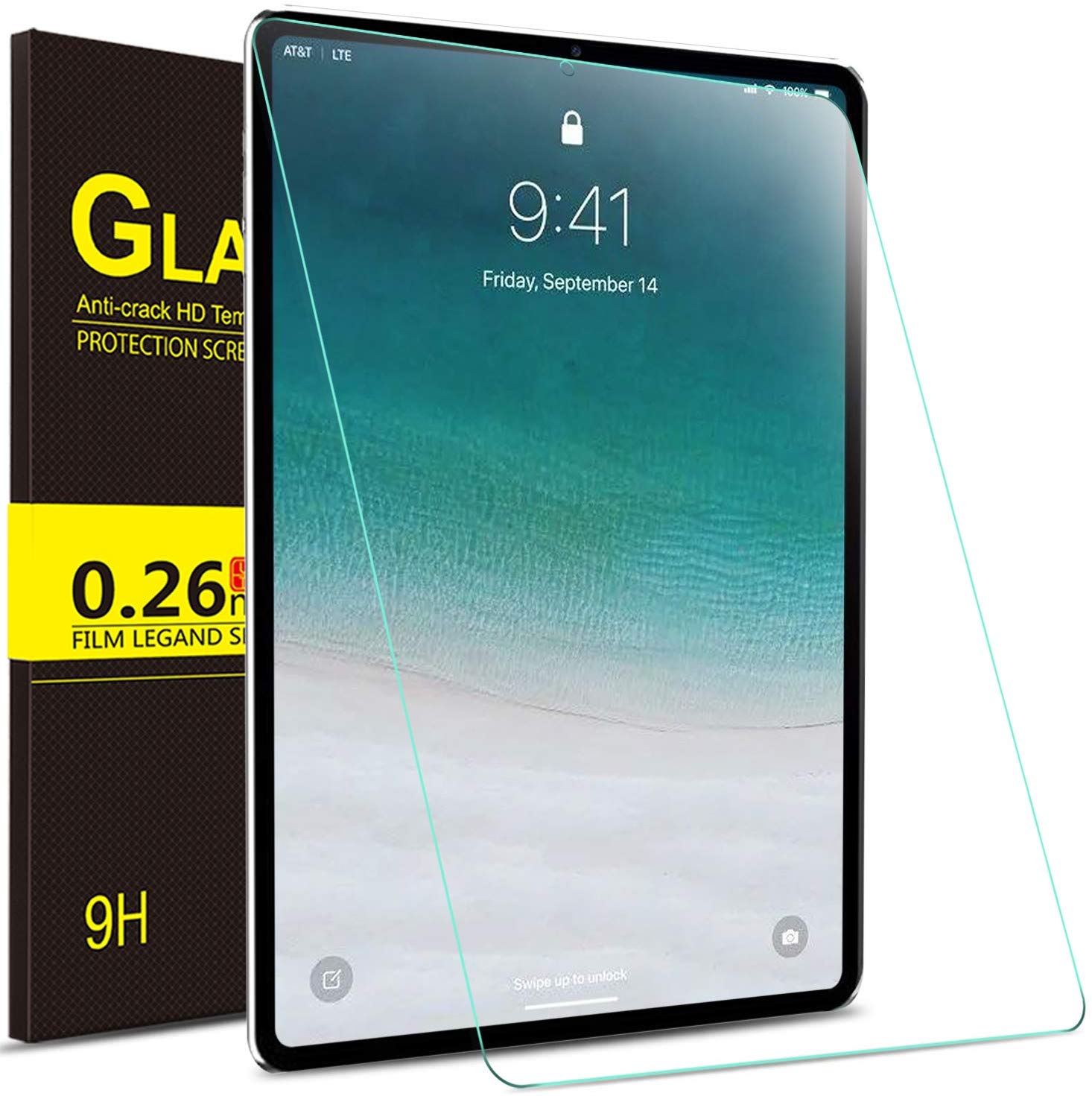 IVSO Tempered Glass for iPad Pro 2018
©IVSO
Tempered Glass is a must if you want your display from cracking if by any chance you drop your iPad Pro. Although the device does come with its own protection, it's always better to make it even more secure with a tempered glass. Not a lot of manufacturers have released the tempered glass for iPad Pro just yet but there are a couple of them to choose from. The Apple Pencil & the 3D touch both would work even after the tempered is applied. So you don't need to worry about that. It's a must have for any iPad owner. Check it out from the link below.