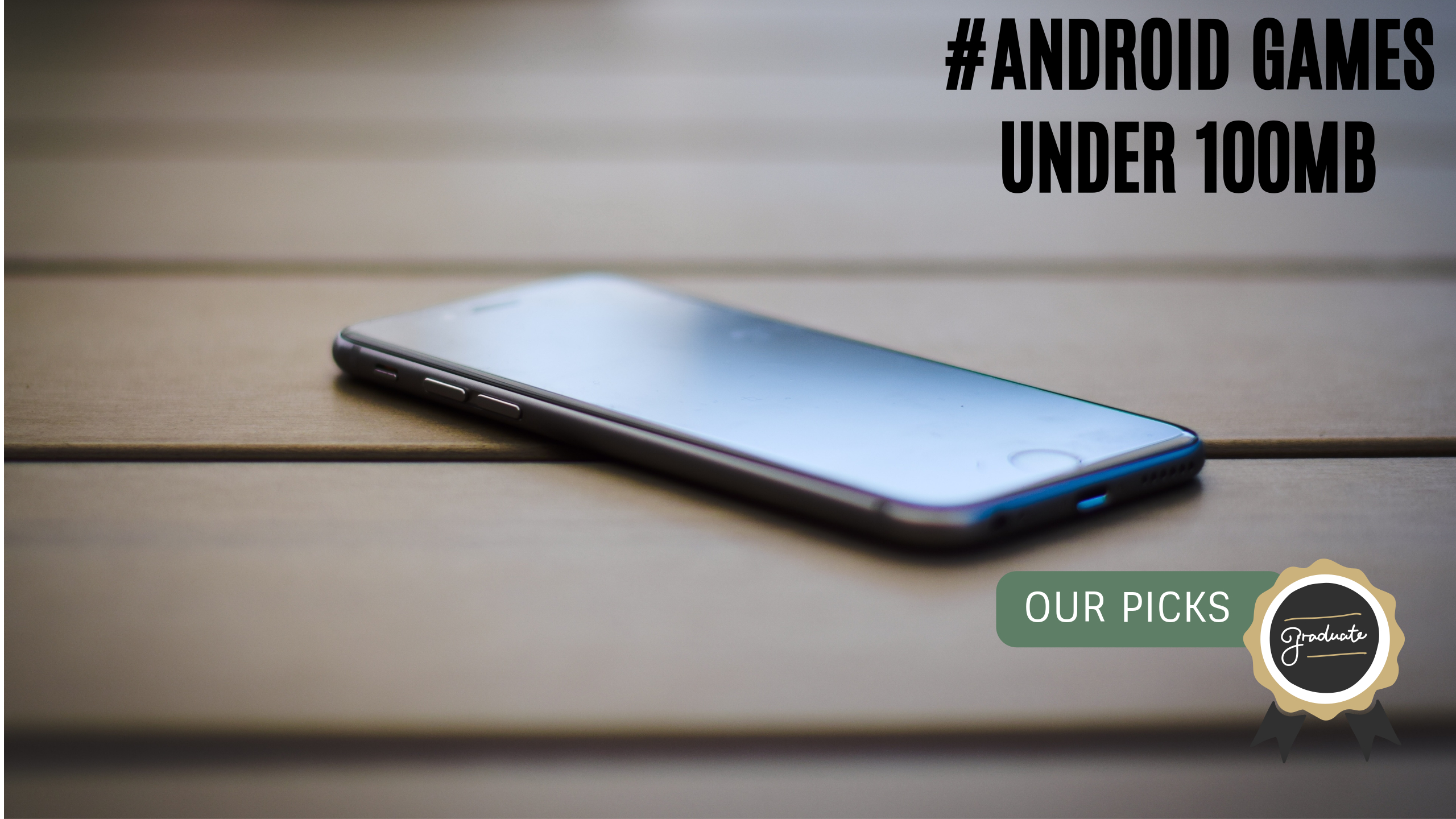 Best Android Games under 100MB
Even after JIO revolution if you are one of those rare species which is still concerned with Limited Data Usage, we have got you some of the best Android games which are just under 100MB. Don't worry, and we are featuring the Best Android Games from most of the categories right from Arcade and Adventure and all the way up to mind games to FPS Games. All you have to do is read this article entirely, and you will get the Best Android Games which you can play from the categories you like under 100MB. Click on the game heading to download the game. ;)
All the games were tested on OnePlus 5T. So Let's get started!
Arcade- Apocalypse Runner by Anion Software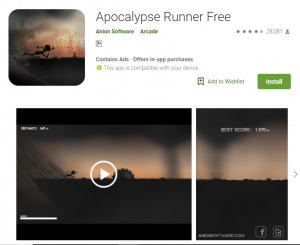 Too tired and bored of playing Temple Run and Subway Surfers? You should check out and play the Apocalypse Runner. In this game, you are fleeing from the impending massive wave from which you need to survive without becoming a victim. Running along the rocky platforms, you collect the coins, jump from the cliffs, tumble across stones and so on. You can also Compare your points with that of the others. The graphics are good.
22 Seconds by Ketchapp (Arcade)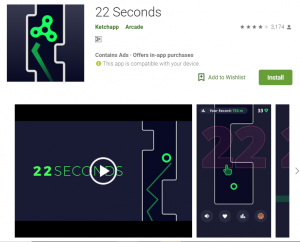 You have 22 seconds!! How fast and How long can you go? Swipe the ball and guide through the level. Once you start playing, you would find it easy to learn, but it's hard to master. The controls are smooth, yet tricky to apply at the perfect time. You can also challenge your friends. On top of that, there are also around 30 ball designs which you can choose from. Can you, do it? Download and challenge with your friends.
Bounce Classic Game by SCG(Adventure)
If you are a kid from the 1990s and early 2000s, then this game is undoubtedly for you. Bring back your old memories! You need to control a Red bouncing ball through various levels avoiding obstacles and collecting the rings to make a way to the next level. Do I need to say anything more? It's the most nostalgic game you can ever play after Snake and Mario. Try it out and relive the moment from the past.
N.O.V.A. Legacy by Gameloft (Action)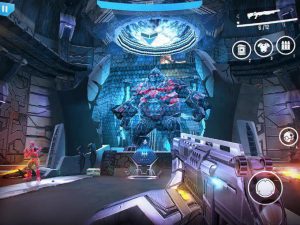 N.O.V.A. Legacy is the best FPS game you can play in just 20MB. Don't get fooled by the size of the game, by thinking the graphics would be inferior. The graphics are great. You have to protect humanity's destiny by entering the battlefield against alien invaders while uncovering the mystery behind their sudden attack. Also, the game supports Multiplayer mode where you can play Multiplayer with other people over the web. There are various modes such as the main story mode, Shadow Events, and Special Ops. If you are fond of FPS Action Games, you should give it a try.
Dino T-Rex by Interesting Games (Arcade)
Fond of playing the T-Rex game on Chrome when your internet isn't working? Download this game and play it on your phone. It's a simple Easter egg game of Google Chrome Offline Page. It connects with Google Play Games, and you can see the dashboard and try to beat your friends.
Fidget Spinner by Ketchapp (Arcade)
With the craze of Fidget Spinners all around these days, who cannot afford to try this game? Inside, the game you get 5 swipes to set the best spin you can. There are various spinners which you can unlock with your levels. On top of that, you can also make The hilarious upgrades to your Fidget Spinner to increase your score. With every score, you get in-game coins for upgrades. A must try for all those who don't have a Fidget Spinner.
Blue Edge by Ketchapp (Arcade)
In this game, you have to guide your ball as far as you can go. But you need to look out for spikes, explosions and various surprises at every corner. You might think it's easy, but it isn't. You need the patience to get through. Also, you can Battle with your friends for high score. So can you make way for your ball to go as far as the game? Try it out. Spoilers- It's Addictive!
Don't Screw Up by Shadow Master (Arcade)
Another addictive game which insults your intelligence is Don't Screw up, providing you have some. A simple set of tasks you need to do such as Double-Triple Tap, Swipe and much more within the time. Try to concentrate, and you can make it to the most. The hilarious part of the game is the insults when you fail to perform. You really need focus for this. Wrap yourself in several layers of thick skin and wear a helmet before entering the gameplay as the insults are funny, stupid, hilarious. Just a Yawn and you're gone!
There is no Game by KaMiZoTo (Adventure)
You read it right! There is no game. There is nothing to do. Do not tap anywhere and don't laugh as there is nothing to laugh about. Don't touch your Mobile Screen. Take your own risk! The most hilarious game ever with great concepts! No more spoilers, try the game yourself 😝
Battleships- Fleet Battle by Smuttlewerk Interactive
If you were a die-hard fan of Battleships in the childhood, you should try this game. It's the same game as the one in the youths. You can play Single Player or Multiplayer or Online. I don't need to say anything more. Everyone knows about it!
Honorable Mentions:
Here are our some of our other articles which you might find interesting.
OnePlus working on a 5G Smartphone
Motorola G6 Android Pie update is here!
Android Pie Update for Redmi Devices