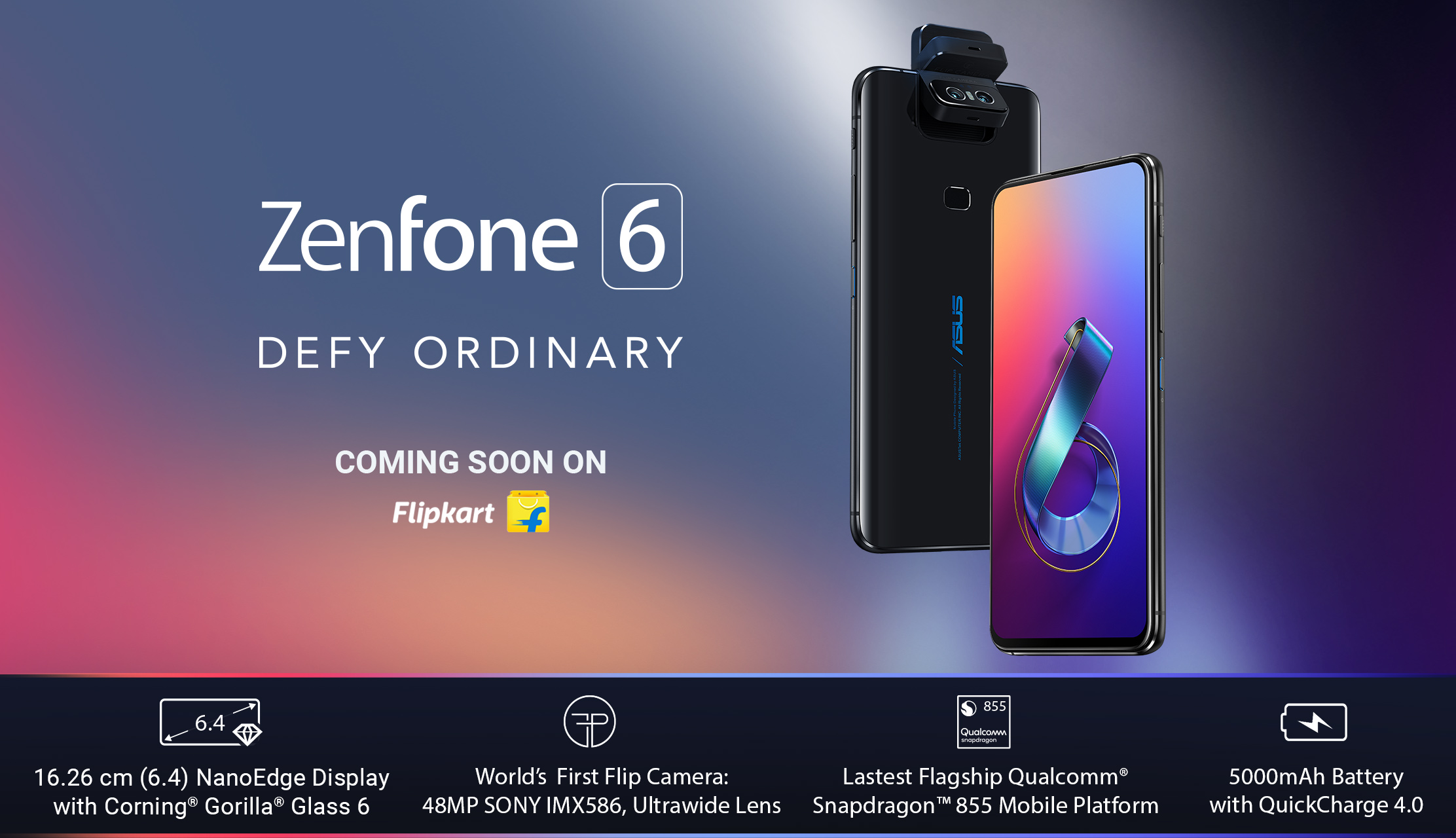 Asus ZenFone 6 - The new game flipper?
Asus has unveiled it's brand new phone - the ZenFone 6. And it seems that the phone is going to give a tough competition to the flagships out there. Because guess what, the phone packs some pretty unique features.
Design
The phone packs a 6.4 inch IPS display. There's no notch and it's a full-screen display. Given that it's a flagship, it also considers the people's needs well which is why the phone has a 3.5 mm audio jack unlike its competitors like the OnePlus 7 pro and Samsung note 10. The phone has volume rockers, power button, fingerprint sensor at the back and a smart key defaulted to Google assistant, but can be changed according to your needs. But the highlight of this phone is it's an unusual and unique camera.
Camera

Camera on Asus Zenfone 6
The phone has a 48 MP main camera + 13 MP wide angle camera. But it's not any usual camera. The ZenFone 6 features one of its kind motorized camera which acts as both the front and rear camera. Which means you get the best camera for normal images as well as selfies. The camera is designed to flip out of the back for selfies. Not only that, the camera angle can be fixed anywhere between 0°-180° even with bare hands! The phone has impressed with its panoramic photos as you don't have to move the phone, the camera does the job itself for you. Though the camera makes the phone look less sleek, it is definitely a unique design.
Looking for Android Browsers?
  Other than that, the ZenFone 6 has a 5000 mAH battery which the company claims to last for 2 days. The phone runs on ZenUI over Android Pie. The phone features Qualcomm Snapdragon 855, just like any other flagship.
Verdict
The ZenFone is expected to be launched at a base price of $499(approximately Rs.35000) for the 6+64 GB version. The phone gives a tough competition to others as it packs flagship hardware at affordable rates along with the unique design and much optimized ZenUI. We expect it to make a mark in the market as it is way different than its predecessor, the ZenFone 5, which was very resembling the iPhone. Now, there's a new baby in the market. What do you think about the ZenFone 6? Let us know in the comments