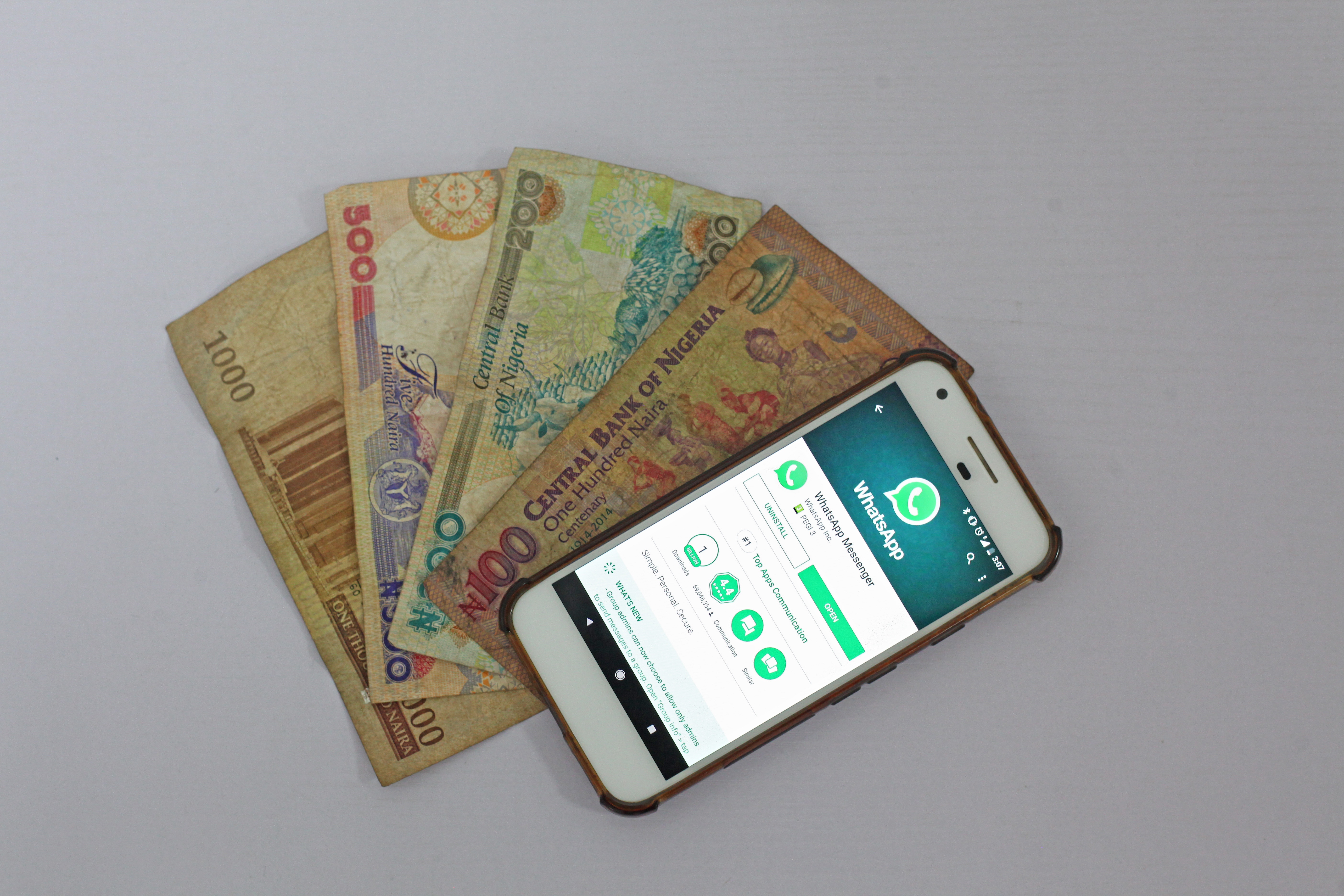 WhatsApp is going to start ads from 2020
WhatsApp's starting ads from 2020
Facebook-owned WhatsApp has declared that the messaging service is going to start showing ads starting 2020. This was announced at an annual marketing summit in Rotterdam, The Netherlands.
What's it gonna be and how will it affect us, let's find out!
Why ads on WhatsApp?
For a long time, WhatsApp has been a non-profit service for Facebook. They had to make this happen sooner or later. So in order to monetize things a bit, WhatsApp is going to show ads.
How would ads work on WhatsApp?
The WhatsApp ads will be the same as Instagram, where we see ads in status. The ads will be shown in between WhatsApp statuses and there will be a swipe up gesture to redirect you to the concerned website. The ads will be a full banner, meaning it will take up your whole screen. It's still not clear how the ads are going to be in line with the people, as WhatsApp follows end-to-end encryption. This means WhatsApp cannot use user chats or data to generate relevant ads. Facebook is working on a way to integrate WhatsApp, Instagram and Facebook together. So, the user's Facebook data would help to generate relevant ads. It's still awaited how the company is gonna play.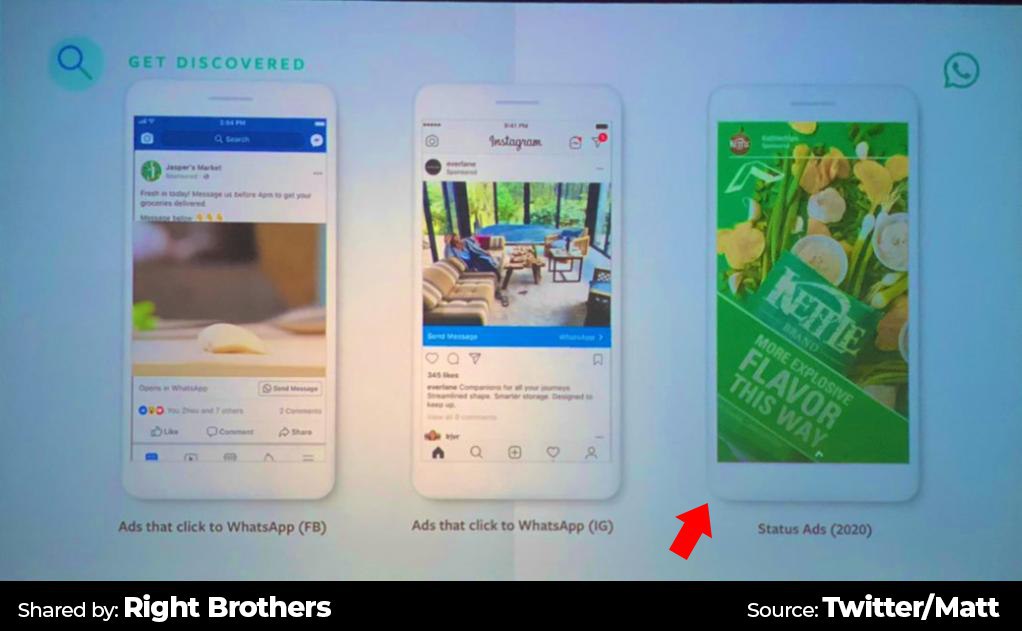 WhatsApp ads into Action. CC: Right Brothers
What does it mean for Facebook
For Facebook, it means that they are gonna generate a lot of revenue from this step. WhatsApp has one of the largest user databases of around 1.5 billion users and 450 million active daily users. Even other companies will have Great marketing through WhatsApp than on any other platform. It's a win-win situation for the businesses.
Other decisions along with WhatsApp Ads 
Along with the ads, Facebook also announced that they are going to include richer messaging format for WhatsApp business and WhatsApp product catalogue will be integrated with Facebook's business manager catalogue.
So, that's all about WhatsApp and it's ad-stories. What do you think about it? Let us know in the comments.