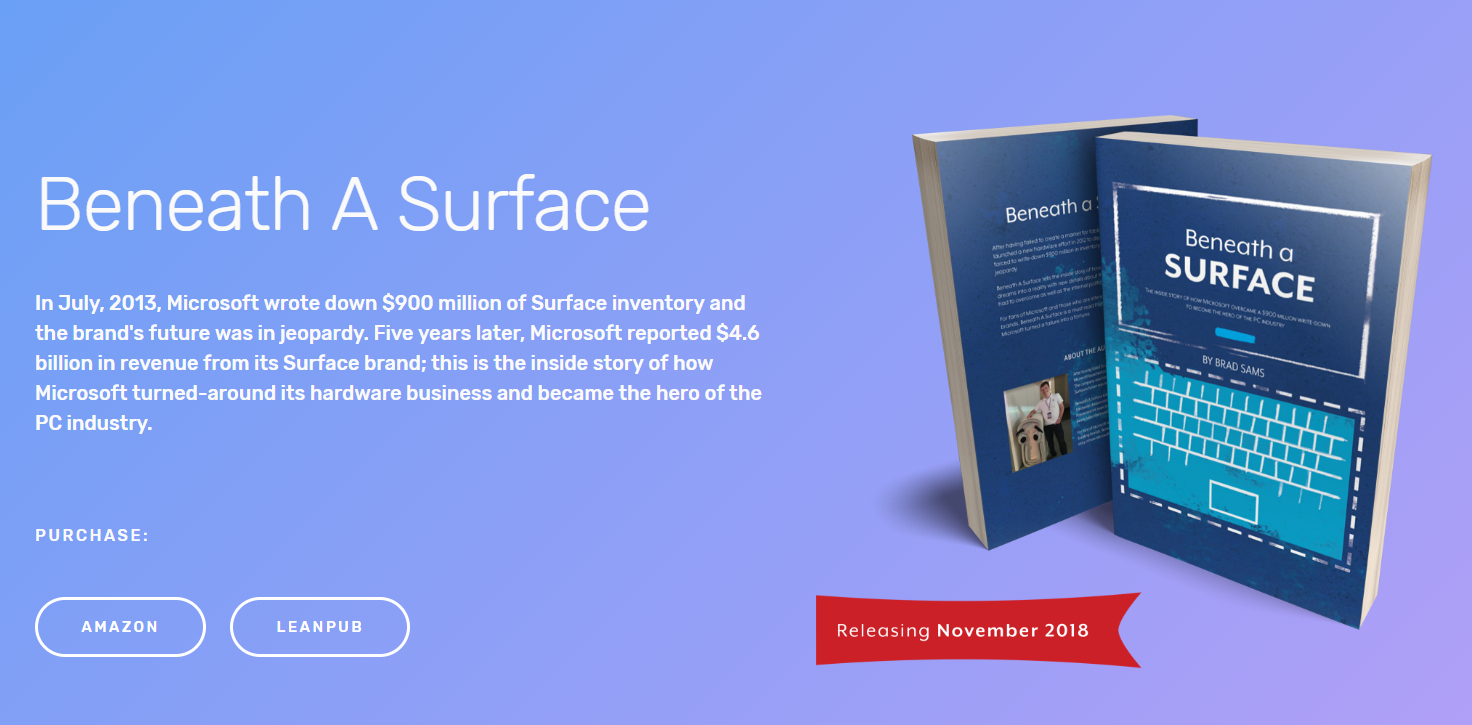 Microsoft to join Foldable Smartphone League?
It's the end of 2018. The year where we saw phone's displays going bezel-less or in other words – "Infinity." Sooner or later most of the companies have boarded this train. But, what about the next big thing for smartphones? The next year might foresee the holes in the display to house camera as we saw in demo events. We already covered it here for upcoming phones with Infinity-O Displays. Not only this, but we probably would go old retro style too – "Foldable phones." Aah, not the old style flip phone stuff but instead a phone which can open up into a tablet or fold into to be used as a smartphone. We all knew about Samsung, Huawei, LG working on foldable smartphone tech, but now it seems that Microsoft is working on it too. The project is named as "Andromeda" internally at the company. It is alleged to come around in 2019, according to the book, "BENEATH THE SURFACE". It is written by Brad Sams who is a journalist and Microsoft's Tech Blog Collaborator.
BENEATH THE SURFACE:

About the Book
The book speaks about how Microsoft built $1 Billion just via Surface laptops. It also talks about other hosts of devices by Microsoft. The foldable smartphone form factor is also included in the book. It won't be a full-fledged smartphone but rather a Tablet like a device, and the UI adapts to phone factor when folded with ease. In simple words, it might be the experience you get by Microsoft's Surface PC Mode & Tablet Mode. But here it's Tablet Mode & Smartphone Mode.
Future of Foldable Smartphones
I'm sceptical about it coming to the masses right by 2019. This is not only for Microsoft but for almost all manufacturers. One can get the hardware ready soon around 2019, but then the other essential part is the Software. By then, the software would kind of feel restricted & unpolished to use for the general customers. If you see Microsoft's track record in the past, they took a while to optimise the PC to Tablet experience on their Surface Devices. It doesn't mean it was terrible, but something was lacking at that early days. With time, they polished the UI. Once the software feels integrated along with the hardware, foldable smartphones would be a way to go. Don't expect a deeper integration just yet, but way too soon in the coming soon.
Meanwhile, Samsung is already beefed up to slaughter the notch trend by showing off various Under-Display tech including Under-Display Cameras.  What do you think about foldable smartphones? Do they excite you? Let us know your thoughts in the comments below.