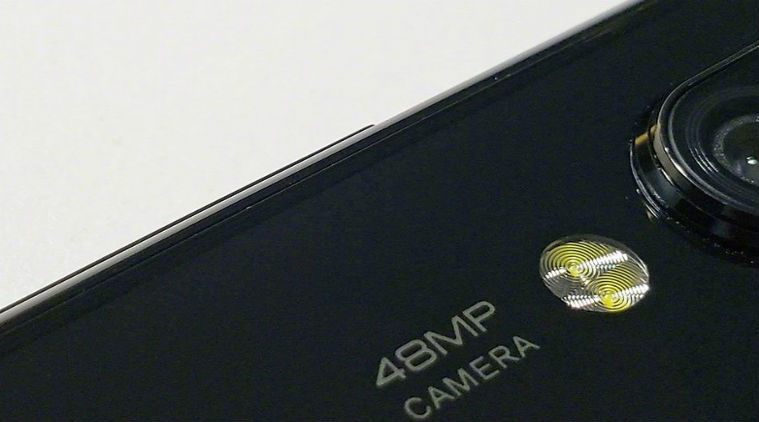 Xiaomi Separates Redmi Series, to Debut as a New Company
Last month Xiaomi President Lin Bin teased a 48MP Camera smartphone and confirmed that it would be released this month. Today, through the Xiaomi's Weibo account the company confirmed that it would be holding a media event on Jan. 10 to announce a new Redmi phone.
By looking closely at the teaser released by Xiaomi, it is evident that it is releasing a new smartphone under the Redmi brand with a 48MP camera on Jan. 10. The event will be held at 2 PM (local time) on the said date in Beijing, China.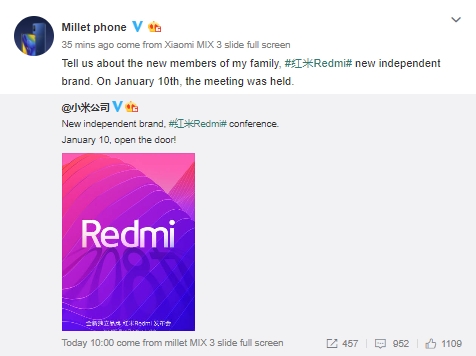 What's more interesting is that Xiaomi made Redmi an independent brand. But, why is the separation? Xiaomi's CEO Lei Jun has explained this in response to a user on Weibo. He tells that, "The primary reason behind separating both Mi and Redmi brands is the focus. While the Redmi brand focuses on value-for-money budget smartphones, the Mi brand is focused on high-end devices. Also, the Redmi devices are primarily sold through e-commerce platforms while Mi devices are not e-commerce focused."
This decision should help Xiaomi as the company focus on different market segments with different strategies, for instance, Xiaomi brought Poco to launch devices with high-end features at mid-range prices while it's Mi branded devices continue at mid and high ends.
So, Xiaomi now got four smartphone brands under its sleeves namely Redmi, Mi, Poco and Blackshark targeting different market segments.
[siteorigin_widget class="WP_Widget_Media_Gallery"]
","after_widget":"<\/div>","before_title":"
","after_title":"<\/h3>","widget_id":"widget-0-0-1"}}">[/siteorigin_widget]
This type of strategy worked well for BBK Electronics which holds Oppo, Vivo, OnePlus and Realme and for Huawei with its Huawei and Honor brands. Do You Think that Xiaomi's New Strategy Works? Let us Know Your Opinion in the Comments Below.