[Updated] Spotify to launch in India Soon, reveals T&C page
Update: Unfortunately Spotify didn't launch on January 31st. The launch is now postponed and the new launch date is touted to be around mid of February.
You have already tried to sideload Spotify app if you are fond of music in India. Guess what? Finally, after all the rumors, Spotify is going to be officially available in India. This means you can officially use Spotify without VPN or any tricks just like any other music streaming service.
Spotify is going to make it's way to India on 31st January."
Spotify Indian Launch Date
The launch date has already been revealed by the company on their own website's Terms & Conditions page. This is going to be effective from 31st January 2019. Just a week ago, Spotify partnered with T-Series to bring Indian Music to its users. This allows them access to the content held by T-Series for their existence in India. As of statistics, there are 200 Million Global Active Spotify Users. More deals are being made by them for their launch in India.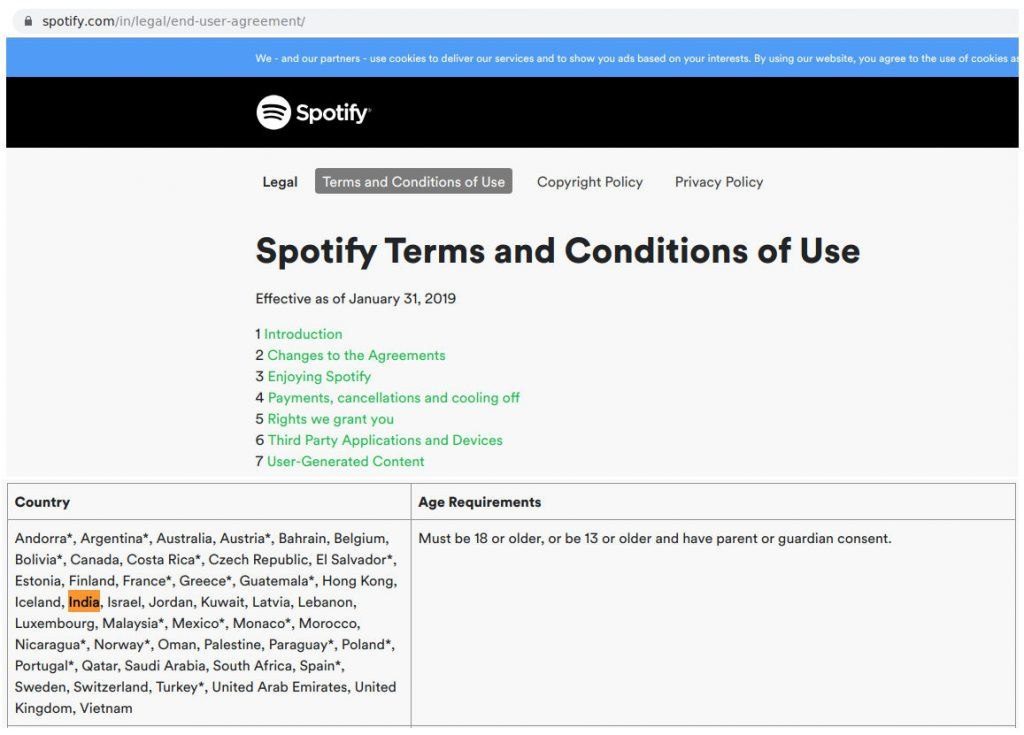 Spotify Terms & Conditions Page
Spotify has even hired Amarjit Singh Batra as the country head who is the CEO of OLX. Even Gaurav Malik is on board who is a Saavn Executive.
---
Related Articles: 
http://192.168.0.105/realme-starts-unlocking-bootloader-realme-2-pro/
---
Spotify Music & It's Competitors
In India, there are already various Music Streaming Services available right from Wynk Music, Jio Saavn, Prime Music, Google Play Music, Gaana and so on. When it comes to the best In-App experience, Spotify has it the best. But, then there are other factors which need to be considered too. So, what does it mean for Spotify?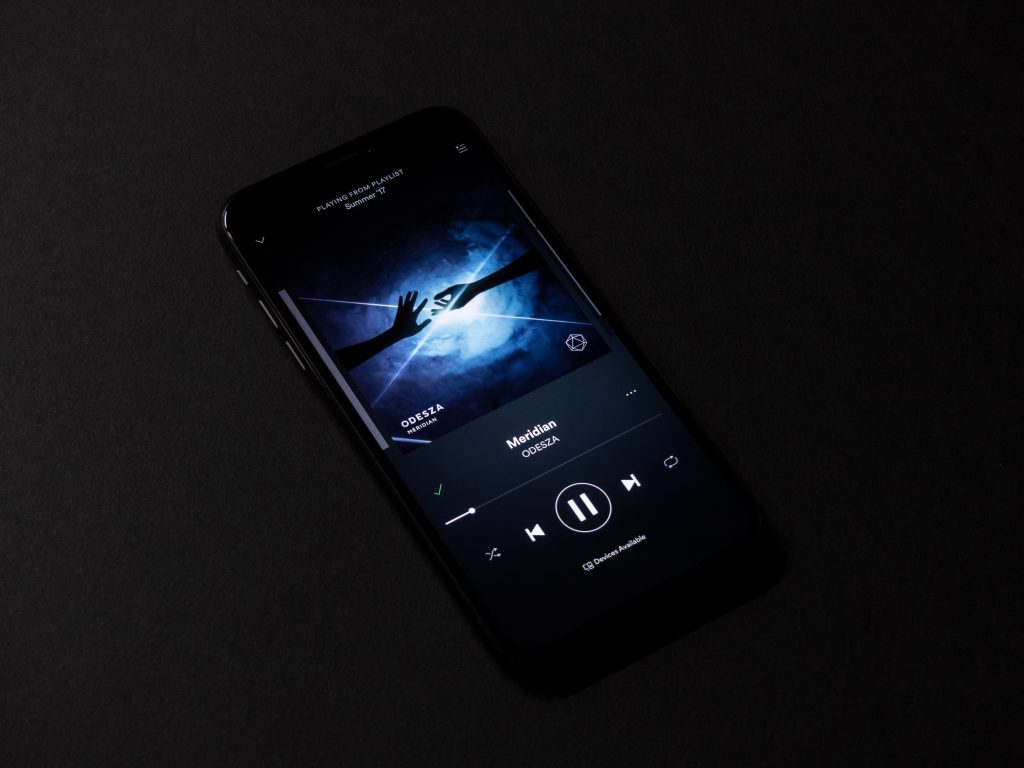 Spotify Music Streaming Service
Well, for Spotify it is not going to be so easy. Since most of these services are available to people with offers. Thus, Spotify needs to keep the streaming plans at par with the competition in order to gain new users. No doubt, it is best for people who are fond of music. However, in countries like India where plans matter to the people the most, they should come up with great strategies.
Prime Music- Comes free with Amazon Prime.
Wynk Music- Free for Airtel Users.
Play Music- Free Trial for 1 month.
Jio Saavn & Gaana- Free listening with ads & Premium as per choice.
Thus, this is what Spotify needs to think about. With Aggressive pricing, Spotify would start to bloom up in the Music Streaming Services in India. What do you think about Spotify making its way in India? Let us know your thoughts in the comments below.