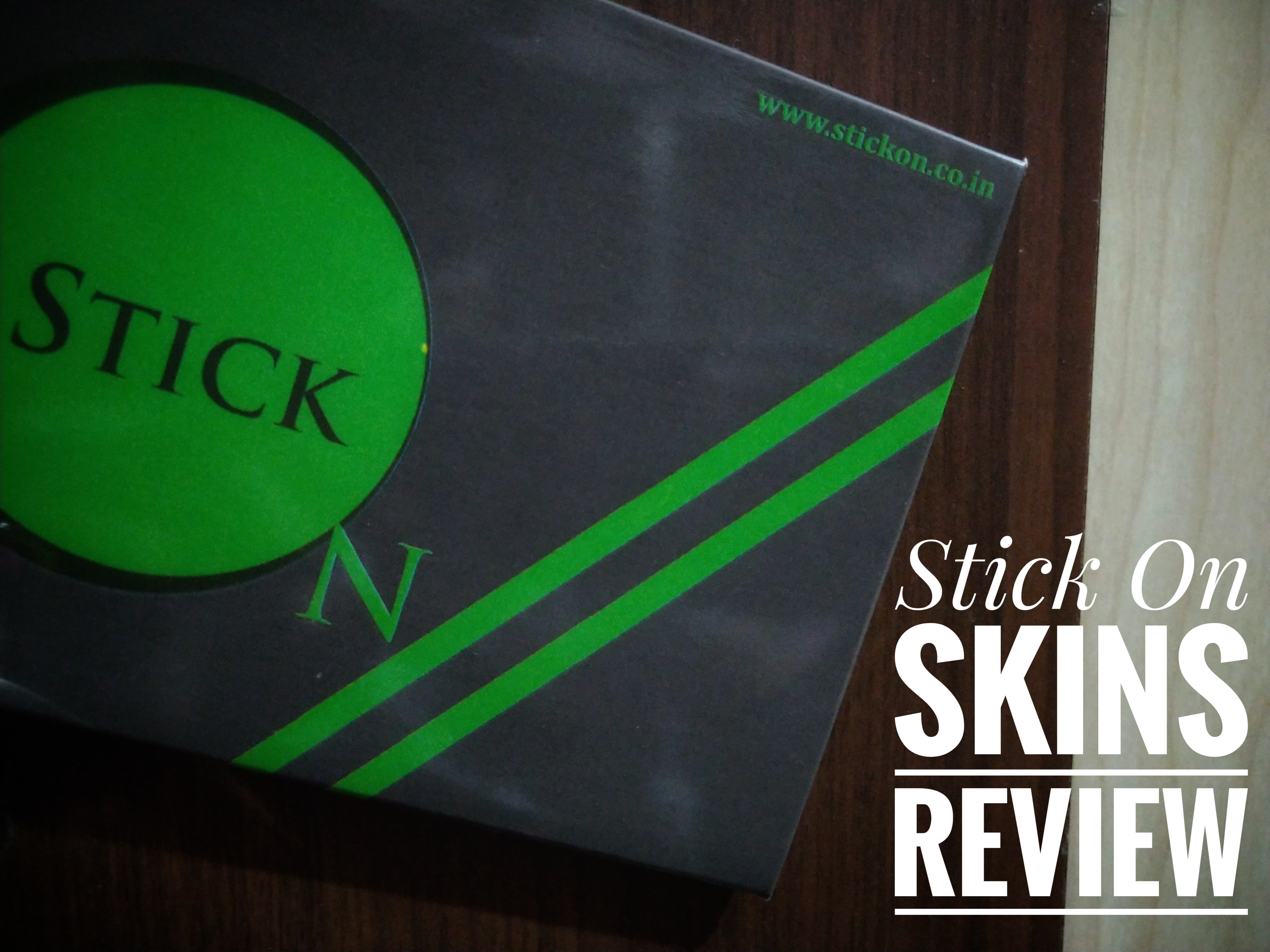 StickON Skins Review - DBrand Alternative?
StickON Skins Review
Introduction
Most of the times, all of us have thought about trying skins for your device. Even though you look out for skins, the decision becomes difficult. You end up pondering upon from which brand should you buy skins, should you pay up the high price for DBrand? If no, which other brands should you go with? GadgetShieldz, StickON, Capes India: the list goes on and on. This time we have decided to give a shot to the skins from Stick On. Here's what we feel about the same. For an end consumer, are they the cheap alternative to DBrand without sacrificing much? Let's find out.
Packaging
Beginning with the packaging, it's minimal. The skins come wrapped with plastic inside a cardboard envelope. It made in India, that's what the Make in India logo states at the edge. The Thank You quote and a discount code is a nice gesture. Along with the skin, a generic cloth is also included to clean your device before applying the same. That's all inside the box.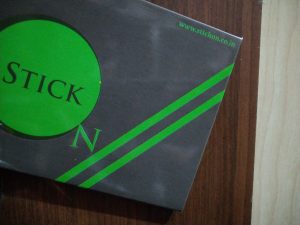 Packaging
Application
Application of the skin is pretty easy if you have basic art and craft skills. It's not rocket science either. Unfortunately, StickON doesn't provide any device-specific videos for beginners. If you are new to applying skins, I would suggest you watching DBrand Application Videos to apply the skin on your device. Not a Dbrand Skins Review. If you are experienced enough, you can do it yourself too.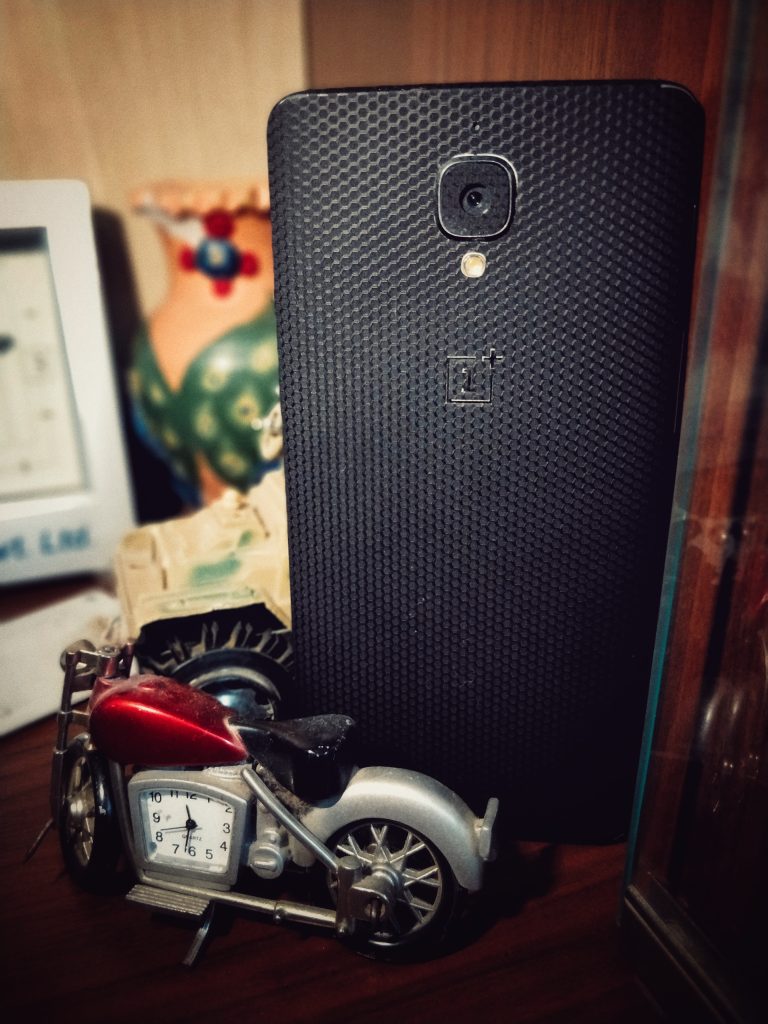 Stick On Matrix Skin
The Skins are made up of 3M Materials* They have bubble free application too. We tried out Black Matrix and Honeycomb both which look dope. If you are a wooden fan, they are available too.
*- The one which has 3M mentioned on their website.
Fit & Accuracy
We tested the skins on the OnePlus 3. The fit is great and no flaws whatsoever. Speaking in terms of accuracy, we encounter a ½-1 mm overlap on one of the volume buttons and speaker grill. This might be due to a lack of precision or even human errors in applying.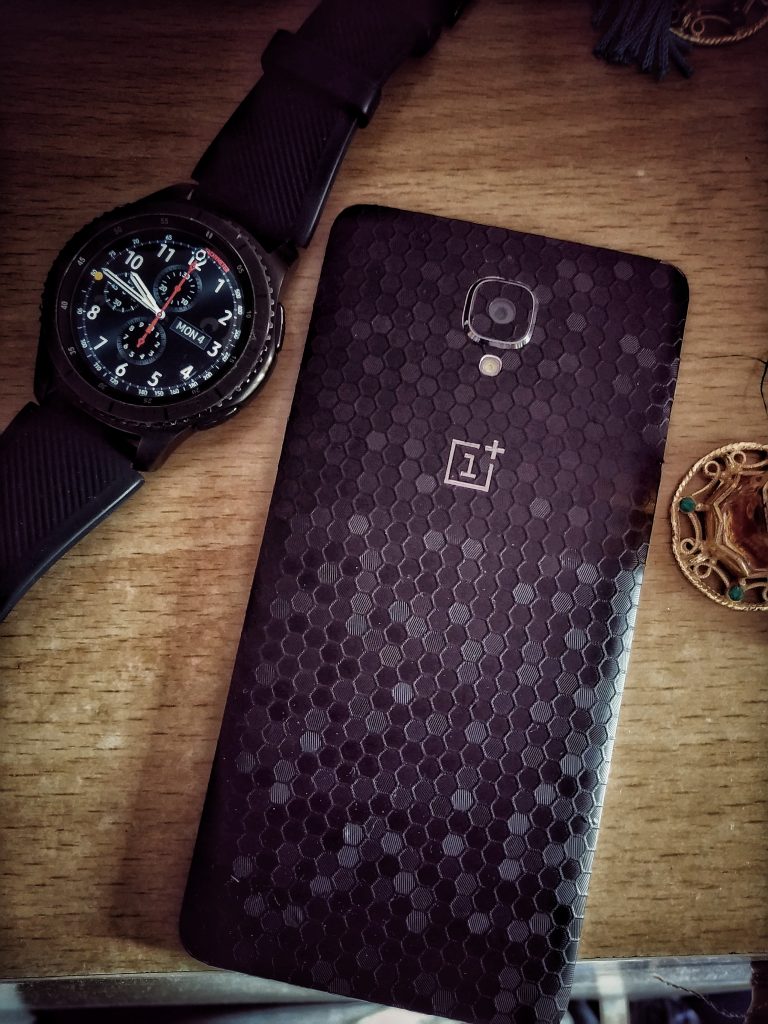 Honeycomb Skin
The quality of the skin is on par with the other skins at this pricing. The skin is resistant to day to day scratches just like others. ( Don't try scratching with a cutter) It's been almost a month we are using this skin, and there are no signs of tear or removal whatsoever. Other than day to day wear and tear, the skin has held up pretty well. We really liked the texture of the Honeycomb skin. It really does add a lot of grip to the device. If you are getting the same, watch out for the bubbles while applying as Honeycomb skin isn't 3M Based, unlike Matrix.
Buy them here!
Pricing & Competition
The Skins are priced at various prices right from the texture you select. More details on their website. For the price, they are decent enough. There are many other brands in this segment which you can watch out for. In comparison with Capes India, we found the longevity of these skins to be better. Gadgetshieldz is on par with the same. This opinion is from us after using all of them in the past.
How about comparing it with DBrand?
Well, the accuracy of DBrand is simply on another level which is tough to match for any companies considering the price difference they make. Price to performance is what separates them. Just like comparing Xiaomi to Oneplus ;) The individual installation guides, premium cloth accessories and extra skins to cover the messed up things make them stand out with their high price. In the end, both of them do the job of protecting your device.
Meanwhile, here are the new DTH Rules explained.
Conclusion
If you are in the market and looking for skins which won't hurt your pocket then you should have a look at these skins. Even if you are someone new to skins and want to explore the skin world, you can surely get started with these. This would make you understand if skins are really for your taste or not. To sum it up, just like a few other brands,
" StickOn Skins are an alternative to someone who doesn't want to spend high for DBrand, but needs decent accuracy and reliability."