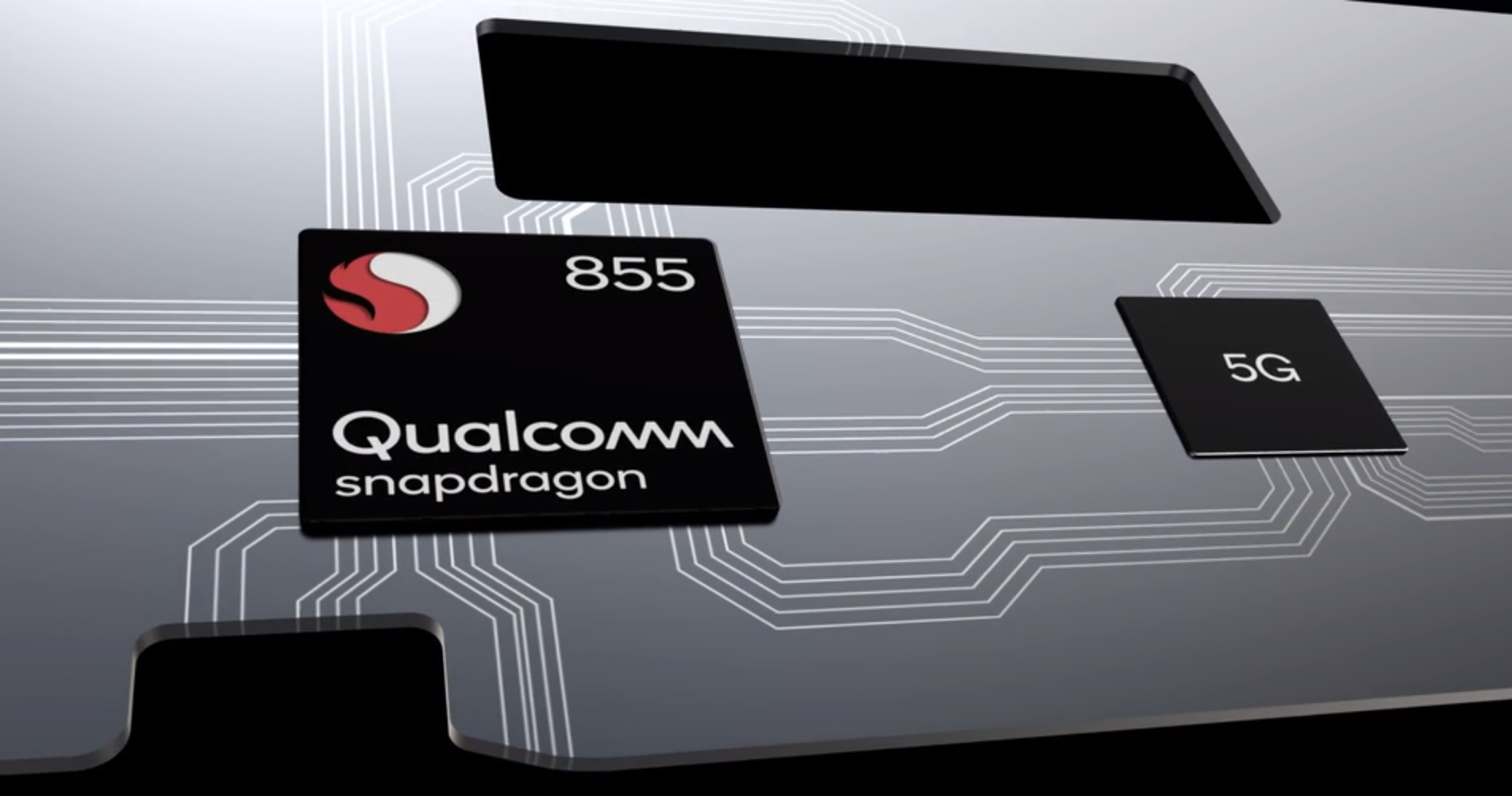 Qualcomm Snapdragon 855 Geekbench Score Leaks Online
Qualcomm is gearing up to launch its new top of the line, Snapdragon 855 SoC, successor to 845. It is the first commercial mobile platform to offer support for 5G connectivity.
The Qualcomm Snapdragon 855, comes with support for 5G connectivity and a few other peculiarities which are intended at improving the user experience. It offers 5G connectivity using the company's own Snapdragon X50 5G modem. The Snapdragon 855 is Qualcomm's first 7 nm FinFET chipset.
---
Details & Image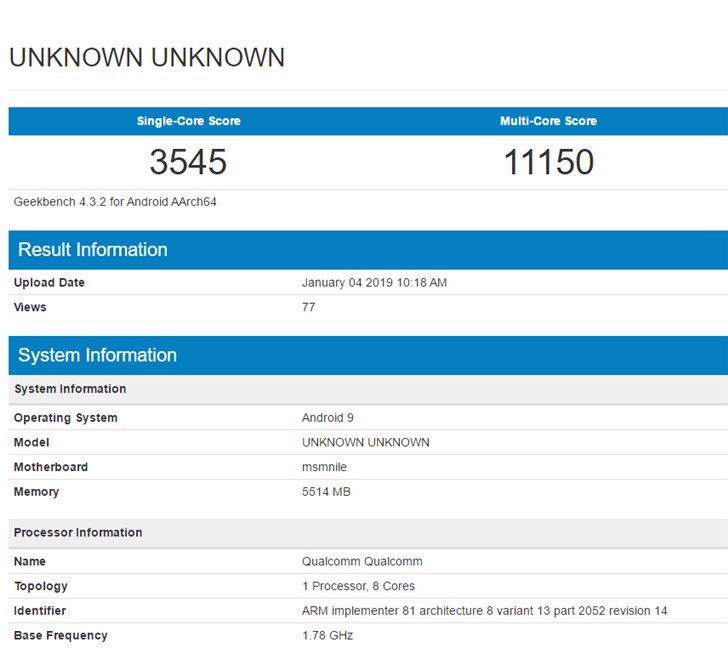 geekbench-sd855
So, it appears from the leaked image that the tested unit is Qualcomm's own internal test device. The details reveal that the chipset scored 3545 points in the single core performance test. On the multicore side, it racked up an impressive 11150 points. The test device used has about 6GB of RAM and was running Android 9 (Pie).
Meanwhile, Xiaomi separates Redmi Series to Debut as New Company
The CPU features a Kryo 485 Gold Prime (A76-based), up to 2.84 GHz. It's kind of a hyper boost super performance core for extremely high demanding situations. It also has 3 Kryo 485 Gold (A76-based), up 2.42 GHz, Performance cores for high-performance computing. The rest 4 Kryo 485 Silver (A55-based) up 1.8 GHz are efficiency cores for regular day to day computing. Qualcomm has moved away from the traditional even division of cores and is now customizing each core to suit well to its computing needs.
Conclusion
The new Snapdragon 855 also comes with the company's fourth-generation, multi-core AI Engine that is claimed to offer up to 3 times the AI performance compared to the SD845. It also features the world's first Computer Vision Image Signal Processor (CV-ISP) to deliver new photo and video capture features. For the gaming, the company unveiled Snapdragon Elite Gaming, a set of features in the mobile platform to enhance mobile gaming experiences.
Most of the high-end smartphone coming in 2019 will be using Qualcomm Snapdragon 855 octa-core chipset. We'll be seeing devices from manufacturers such as Samsung, Xiaomi, LG, HTC, Motorola, Google, Sony, OnePlus, Oppo, and Vivo from early next year.