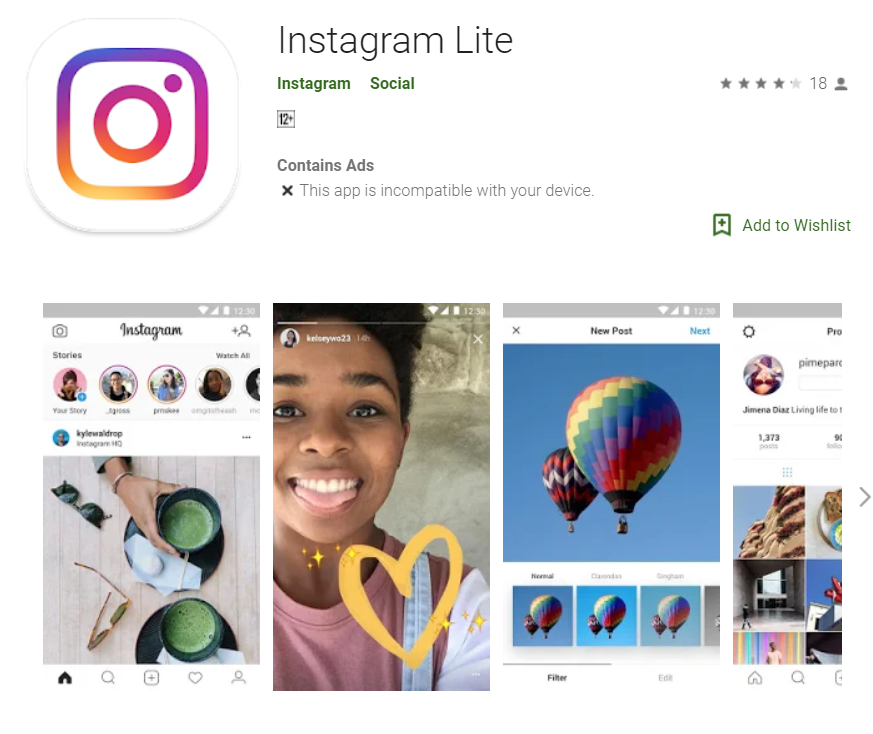 Instagram Lite- Slimmed down Instagram "without" DMs
Instagram is growing more and more rapidly. Just a couple of days back, Instagram released an all-new platform for vertical videos which was called as IGTV. And now, they have released Instagram Lite. The app is basically a slimmed down version of Instagram, like Facebook Lite.
App Features
Are you irritated with the all-new IGTV banners everywhere? Then you must check out the Instagram Lite. But I have one of the main reasons why won't you check it out. As of now, Instagram Lite doesn't support DMs section. So you won't be able to send and receive any of DMs which most of us do. It is only for browsing and exploring over the feed. The app is way smaller and on play store, the size is only a couple of KBs.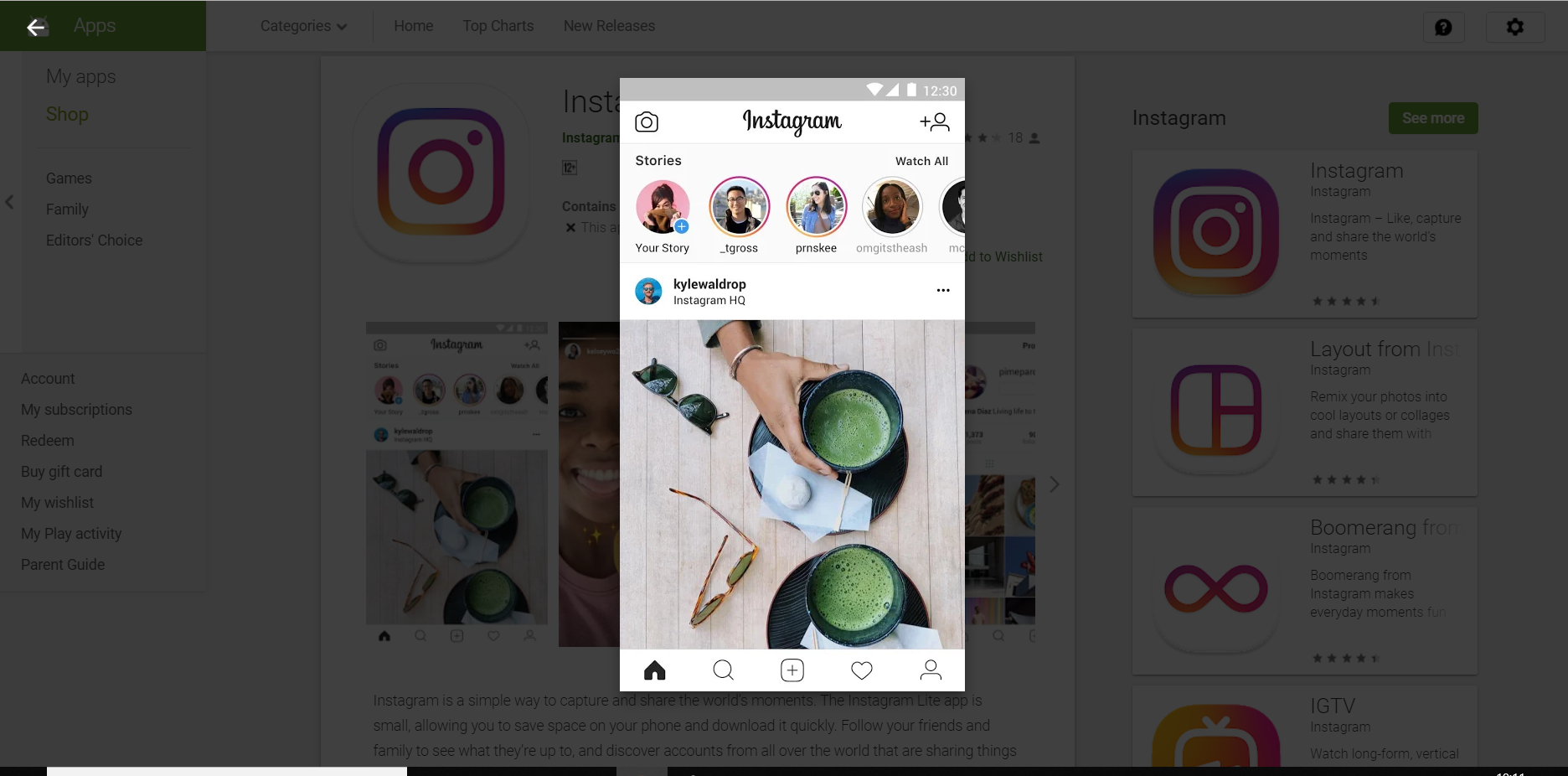 Instagram Lite without DMs
This app at the present stage is ideal for only the people who browse on Instagram and don't use DMs feature. We don't know whether Instagram would add DMs option in the upcoming updates. It can also be purposely done in order to keep the users on Main App, as it would enable them to promote IGTV at the same time. While this app isn't available in all regions. Soon it would be made available for more regions.
---
Related Articles: 
http://192.168.0.105/oneplus-bullets-wireless-review/
http://192.168.0.105/xiaomi-separates-redmi-series-to-debut-as-a-new-company/
http://192.168.0.105/honor-10-lite-launched/
http://192.168.0.105/top-music-apps-on-android/
http://192.168.0.105/zte-iceberg-your-favorite-or-your-poison/
---
Updates?
Let's keep our fingers crossed about the upcoming features on the app. If they add the DMs option, Instagram Lite would be the best app anyone could use if they are using any old phone which has storage issues or slow network connectivity. In fact, that is the main reason for any company to make LITE Apps. It enables them to increase the user base even from the ones who are on low Hardware Services.
So what do you think about this? Let us know in the comments below.