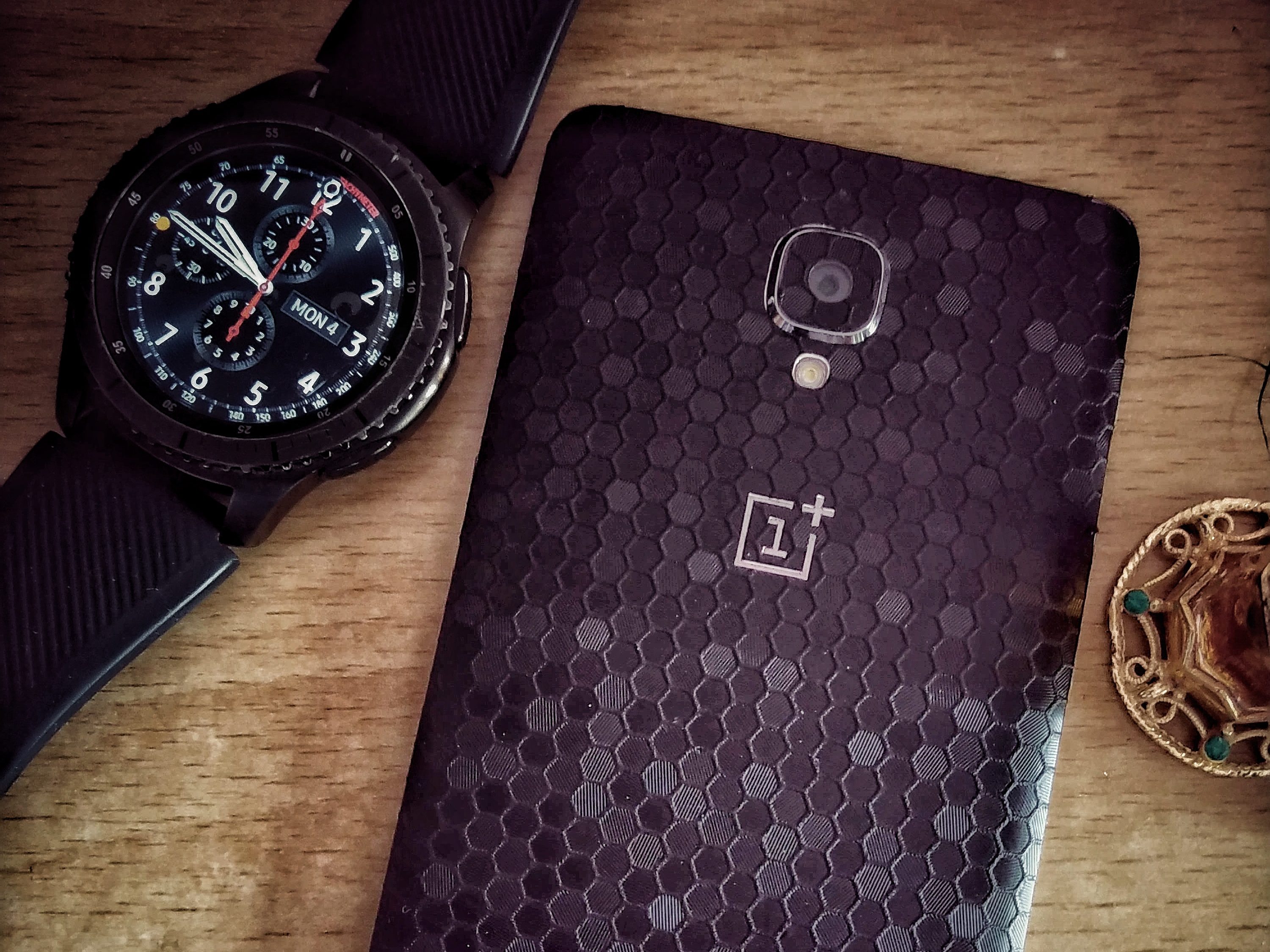 How to manually update your OnePlus 3/3T to Android Pie
OnePlus 3/3t users can finally enjoy the sweetness of Android Pie. The company has started rolling out the Android Pie 9.0 Stable Update to all the OnePlus 3/3T users.
The update would land on everyone's device via OTA. So, have patience till you get a notification. Else, you can manually check if you have received the update from Settings.
However, there are many users who haven't received the Android Update yet. There's another way you can update your OnePlus 3/3T if you can't wait for the update. To know more about Android Pie on OnePlus 3/3T, click here.
Oxygen Updater 
Oxygen Updater on Play Store
There is an app on the play store which would do the work for you. Just download the app from the link below and open it. Once it opens it will detect your OnePlus Device and ask you which kind of update do you want. Select complete/ full ROM or incremental. I would recommend choosing the whole update.
Once selected, wait for the next page and hit download. Once the file is downloaded, just go to Settings. Go under Software Update section and from the 3 Dot Menu, choose a local upgrade. You would see the file in the list. Click on the file and it would begin installing your new Android Pie Update. That's it. Easy, isn't it?
OnePlus 3/3T Android Pie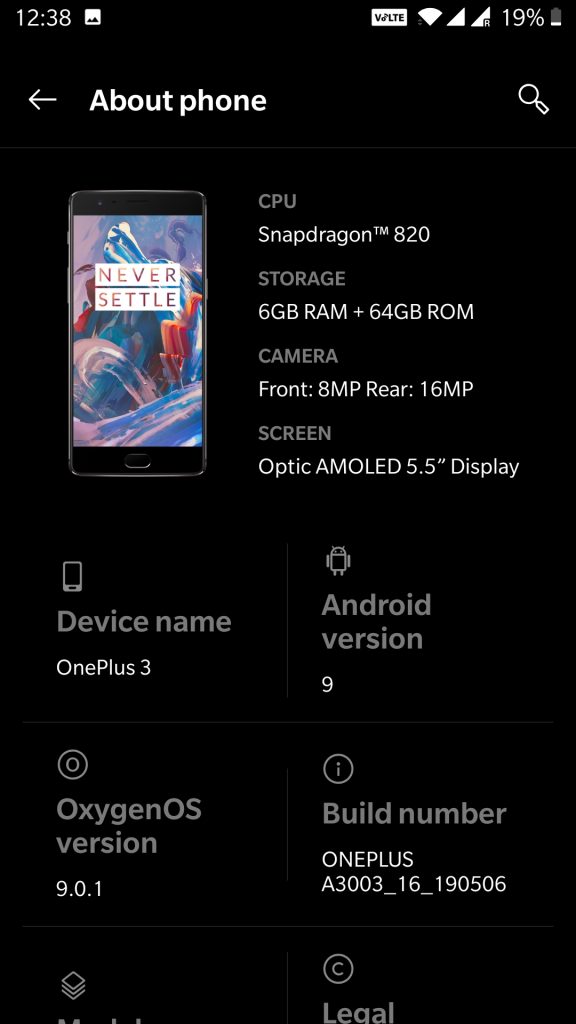 OnePlus 3/3T Android Pie
With Android Pie, you get the latest Oxygen OS and all the new features which are now made available for the OnePlus 3/3T such as the new Gaming Mode 3.0, Adaptive battery and much more.
Along with the Android Pie Update, the Security Patch is also updated to April 2019. There is Google lens integration, Google Duo support in Dialer, New Do Not Disturb mode and so on.
Well, before the update went public, OnePlus had released Community Beta V1 and Community Beta V2 for the users who wanted to test and give feedback on the update. The battery backup has seemed to increase on Community Beta. We hope it's the same backup like on the Community Beta Builds.
Update Facts of OnePlus 3/3T
Speaking of facts, OnePlus 3/3t is one of those rare devices which have received 3 Android Updates i.e Marshmallow to Nougat, Nougat to Oreo and Oreo to Pie. Not to forget the other minor updates in between including beta builds. When it comes to updates, OnePlus has always seemed to deliver. Yes, the Android Pie Update definitely took a lot of time. But, unlike other manufacturers who drop their plans, OnePlus stayed up on their promise.