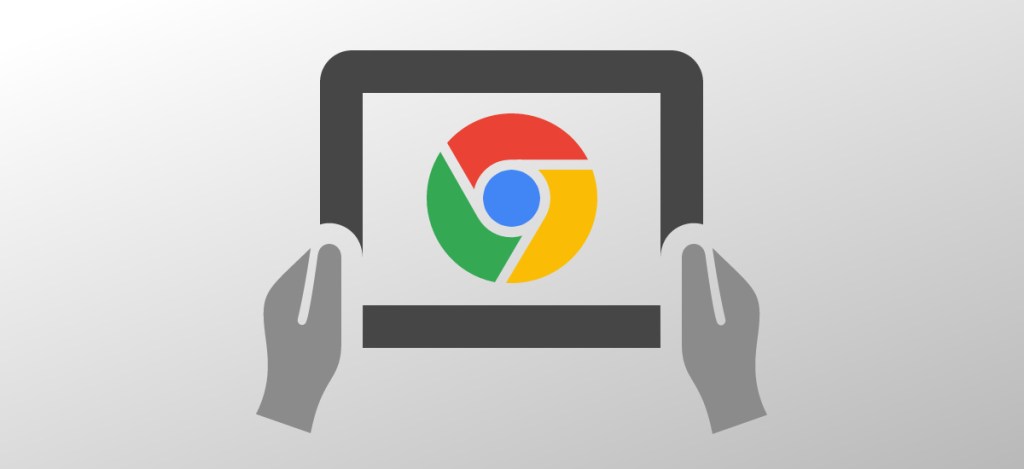 Google seems to be betting on Chrome OS for Tablets
Android-powered tablets have been neglected by consumers long ago, users lost interest in the 7+ inch display devices with the introduction of large sized phone called "Phablets" which brought the best of both the worlds of phones and tablets.
Google's last try at tablet device with Pixel C, which it released in 2015. with the continuous decline of Android-based tablets, Google silently started working on improving the touch functionality of Chrome OS with features such as a floating keyboard, split screen in tablet mode. With the improvements, some of us are speculated that Google is planning to replace Android OS on tablets with Chrome OS.
Till now Google hasn't launched any Chrome OS tablets so far, but the things seem to be getting
changed now, with an Acer tablet running Chrome OS was discovered at Bett 2018, an annual trade show in the U.K. about marketing information technology in education.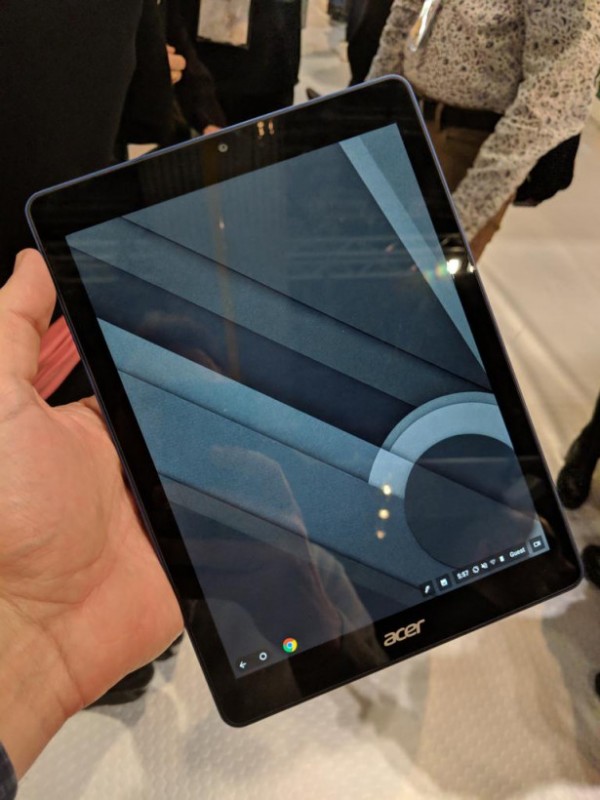 Via GSMArena
A photo emerged in a now-deleted tweet of what appears to be an Acer tablet running Chrome OS. The photo was clicked by an attendee at the Bett education and technology show in London and was spotted by ChromeUnboxed. The photo shows what would be the first ever Chrome OS tablet. There's a visible Acer logo on the bottom bezel.
Grade 1, 2, 3 look what's coming your way… Not official released but a ChromeOS tablet @chromeunboxed #BETT2018 @LadyWesner @cloud_ed
It makes a perfect sense showcasing the Chrome OS at Education based tech show as the major share of Chrome OS are students and schools. and a tablet would further drive down the costs of the devices required to run Chrome OS thus further penetrating deep into the education sector.
Google also testing a touch-friendly on the Canary version of Chrome OS, you can have a glance at it in the video below.
[embed]https://www.youtube.com/watch?v=87ChVKdxe2k[/embed]
Google has previously stated that "partners will be able to build a variety of form factors with Chrome OS including convertibles, detachables and tablets." The company hasn't said whether it'll be making a Chrome OS-based tablet itself.
We expect that more details about this would emerge at MWC 2018, which is around the corner.
Do you think that Chrome OS can succeed? Let us know what do you think in the comments below.