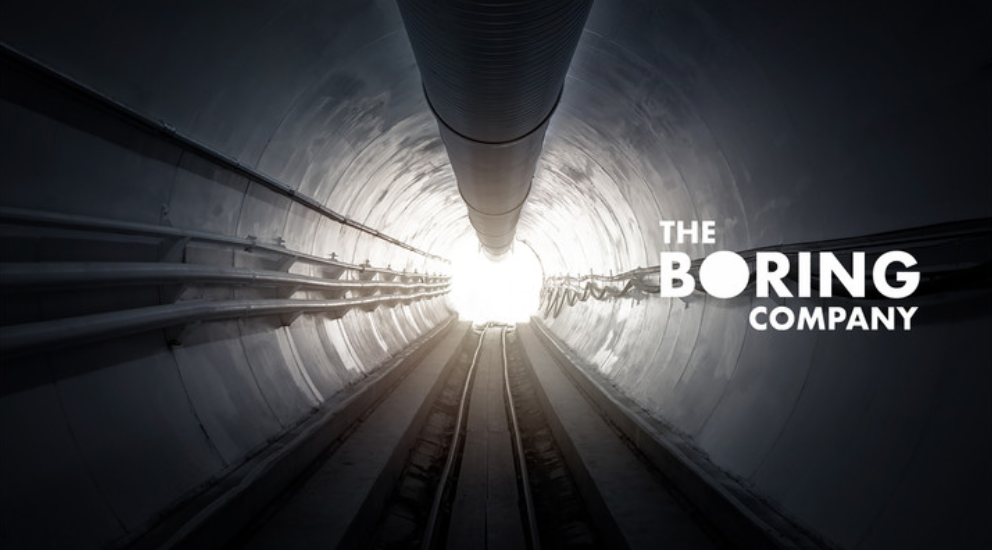 Elon Musk unveils first Boring Company tunnel under SpaceX HQ
Boring Company- Chances are most of us have heard about it. Remember the recent NotAFlamethrower which they announced for the masses? Yes, it's the same company which is under Elon Musk. We all knew about this 2 years ago when Elon Musk himself was frustrated in Traffic that he tweeted about building an alternative Tunnel Transporation.
---
Tesla in @boringcompany tunnel with retractable wheel gear that turns a car into a rail-guided train & back again pic.twitter.com/3a6i0NoSmi

— Elon Musk (@elonmusk) December 19, 2018
Why Tunnels in the first place?

FAQ'S
Just yesterday, i.e. on Tuesday Elon Musk officially opened the first Test Tunnel in the Hawthrone (California). The Tunnel is 2.3 kilometres long and 4.3 meters wide. The car uses tracking wheels in order to run on the rail. According to Elon Musk, these can work not only on Tesla vehicles but can be used on any autonomous vehicle and costs a few hundred dollars.
Test Rides
Several VIP'S got a chance to take a ride on this all-new Tunnel by Boring Company. These VIP lists included a few reporters and other people. Out of these, one of them complained about the motion sickness. But Elon Musk made a statement saying that the tunnels and the system would be smooth as glass when they are fully operational.
Alternative rather than pouring money to transport the Debris, the company is going to make bricks out of the debris and sell to whoever wants them. This allows them to get effective at the costs and focus the funds on the things that matter for Boring Company.
HYPERLOOP - 5th Mode of Transport!
Enough of hearing about this nerdy stuff. But what are these tunnels? To answer in simple words, it is a tunnel with vacuum and nothing inside. This allows them to take transportation on the next level with high-speed, unlike roads. To know more, watch this video as it explains more about HyperLoop by ColdFusion TV.
So, what do you think about Hyperloop? Would it make as a widely accepted mode of Transport? Let us know your thoughts in the comments below!
In case you missed it, Lenovo unveiled World's First Phone with 12GB RAM