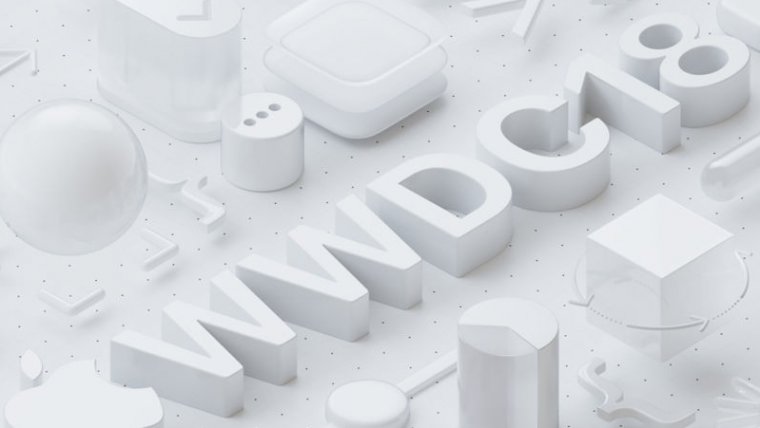 Apple's WWDC 2018 : MacOS Mojave, iOS 12, Apple Watch OS & more..
The Apple's WWDC 2018 day one of the events just came to an end and we are bringing the important highlights for you right here. Tim Cook, CEO of Apple, kicked off the worldwide developer conference today with a keynote and a small briefing of what's to come next.
iOS 12
Apple's iOS didn't see any visual upgrades this year as speculated earlier by many, Instead, this update is more focused on performance, security & how you spend your time with smartphones. 40% faster app loading time, 50% faster keyboard loading & 70% camera app loading time is what Apple has promised for older devices.
Apple also wants to balance your time with the real world and gadgets, to do this they have added a new feature in iOS 12 called the Screen Time. This feature will keep track of your daily smartphone usage and allow you to set time limits for various apps to curb smartphone overuse.
Animojis saw an upgrade with what was Apple calling the Memoji. Something we have already seen in the Samsung Galaxy S9. It basically lets you customize your avatar with various skin colors, hairstyles, and accessories to your own liking.
Augmented Reality was at the center of the stage during iOS 12 announcement. With ARKit 2.0 there will be better face tracking, realistic rendering, and 3D object deletion. There's also an app called Measure which can be used to measure the dimensions of real-world objects be it 3D or 2D.
Photos app now has a search function which lets you search pictures based on location, time or event this feature has been present in Google Photos for a while now so isn't something new and revolutionary.
Facetime saw a major upgrade this year with Apple now allowing you to do group facetime with a maximum of 32 people. Some useful features were added to the iOS messaging app like the Drawing Tool, new emojis & animojis.
Developer beta 1 is now available for download and interested candidates can try it out by signing up for beta and downloading the OTA package or by connecting your device to iTunes. The Final version of the Software should start rolling out this fall.
Watch OS 5
Watch OS 5 added quite a few features to the existing smartwatches from Apple. A new Walkie-talkie feature which lets you send a voice memo to your contacts and vice versa. Fitness challenges, digital rewards, and a webkit to let you browse web content on the Apple Watch are the upgrades that were showcased at the event. Apple will also be adding Podcast support which users have been asking for a long time now.
Just like the iOS Siri also saw some upgrades in watch OS 5. Now you can speak to it directly without using the trigger word "Hey Siri". The Smart Virtual assistant will also give you suggestions right on your watch.
Apple has partnered with a few Universities to bring a smart feature called Student ID Card with which students can access the Gym, Library, campus events all without the need for a physical card. The feature can also be used for payments at the canteen, for laundry and dinners. The company will be collaborating with more Universities as time passes by.
Apple TV
Apple TV 4K will now have Dolby Atmos support. The iTunes library will be updated by Apple to include Dolby Atmos supported content such as Movies, TV shows and more. This will be totally free of charge.
Apple also "Zero Sign-on" for streaming services and cable providers which allows the end user to just start watching the content they love without the need to sign-in for everything.
There will also be an update for the Screensavers which Apple calls the "Aerials". Now the user can see the location of screensavers they love or change it according to their liking by swiping across the remote.
macOS Mojave
Mojave is the name of Apple's New macOS. Apple's known for naming its macOS after landscapes and this time also it was no different. Talking about features there's a dark mode now which the users have been asking for a long time. The News app, Stocks app, and Voice memos will now be available in macOS as well.
The main focus was privacy. With data leaks and thefts increasing, Apple's going to help you keep your digital footprints as minimal as possible with the latest macOS Mojave.
Apps will now have popups when they want to use certain features of the device giving users more control over what they should share and what they should not. Safari will also be blocking certain features
Other features include stacking of content on desktop based on file type, the date so you don't have to deal with a cluttering desktop full of files scattered all around.
Finder will also be updated to support the gallery view and it now showcases metadata for images and videos. A new screenshot and screen recording menu built into the OS. With the introduction of "Quick Look", you can now do your work much faster and efficiently without the hassle of the opening ton of different apps. Dragging and dropping is all it would take.
Mac Store will be getting a redesign this year. Users can now leave feedbacks and ratings for the apps they have used. The Store page will now have a feature section where it will show you new and popular apps for the Mac. Apple has partnered with Microsoft and Adobe to bring one of their most popular apps to the Mac Store, Microsoft Office 365 and Adobe Lightroom CC.
Another feature which Apple was quick enough to show was the "Dynamic Desktop". All that basically does is change the desktop wallpaper according to the time of the day. The new OS will also add support for external GPUs to make everything even faster.
The event ended with a video showcasing the efforts a developer puts into his app and
If you have any questions then leave it in the comments section below will be happy to help you out. Stay tuned for more!