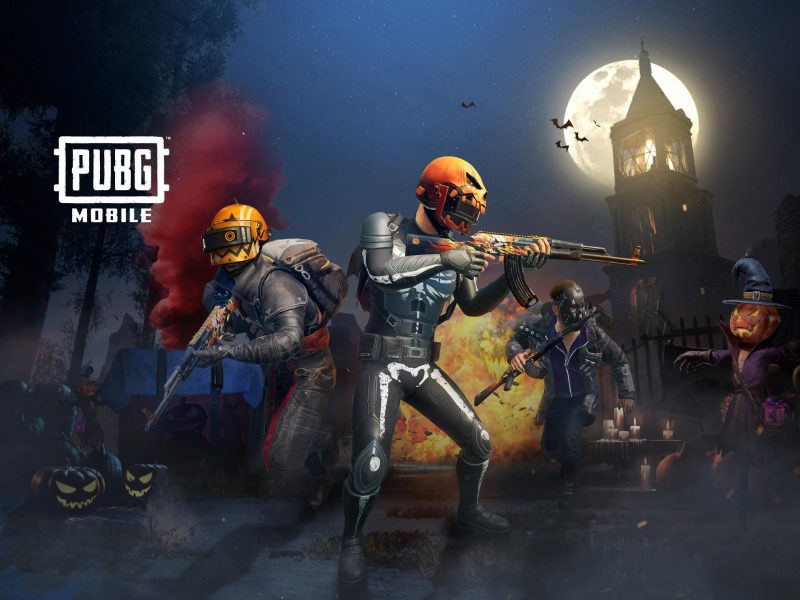 PUBG Mobile 0.9.0 Stable Update is Here
PUBG Mobile, the most go-to game for Mobile Gamers around the world received it's Latest 0.9.0 update on October 25th. After adding a new "Sanhok" map last month. Tencent & Lightspeed studios bring you this update with various bug fixes and new content. Let's break this down into segments and discuss each of the min detail.
PUBG celebrates Halloween:
The 0.9.0 update brings us the Halloween theme with its sound effects on the main screen. The spawn island filled with Pumpinks and Candles which add to the theme even more. Players can now interact by throwing candies and pumpkins at other players and unlock exclusive rewards which are time-limited. Various Halloween themed skins and costumes can now be purchased from the shop. The spooky theme & music can be turned off in settings if you're not into it.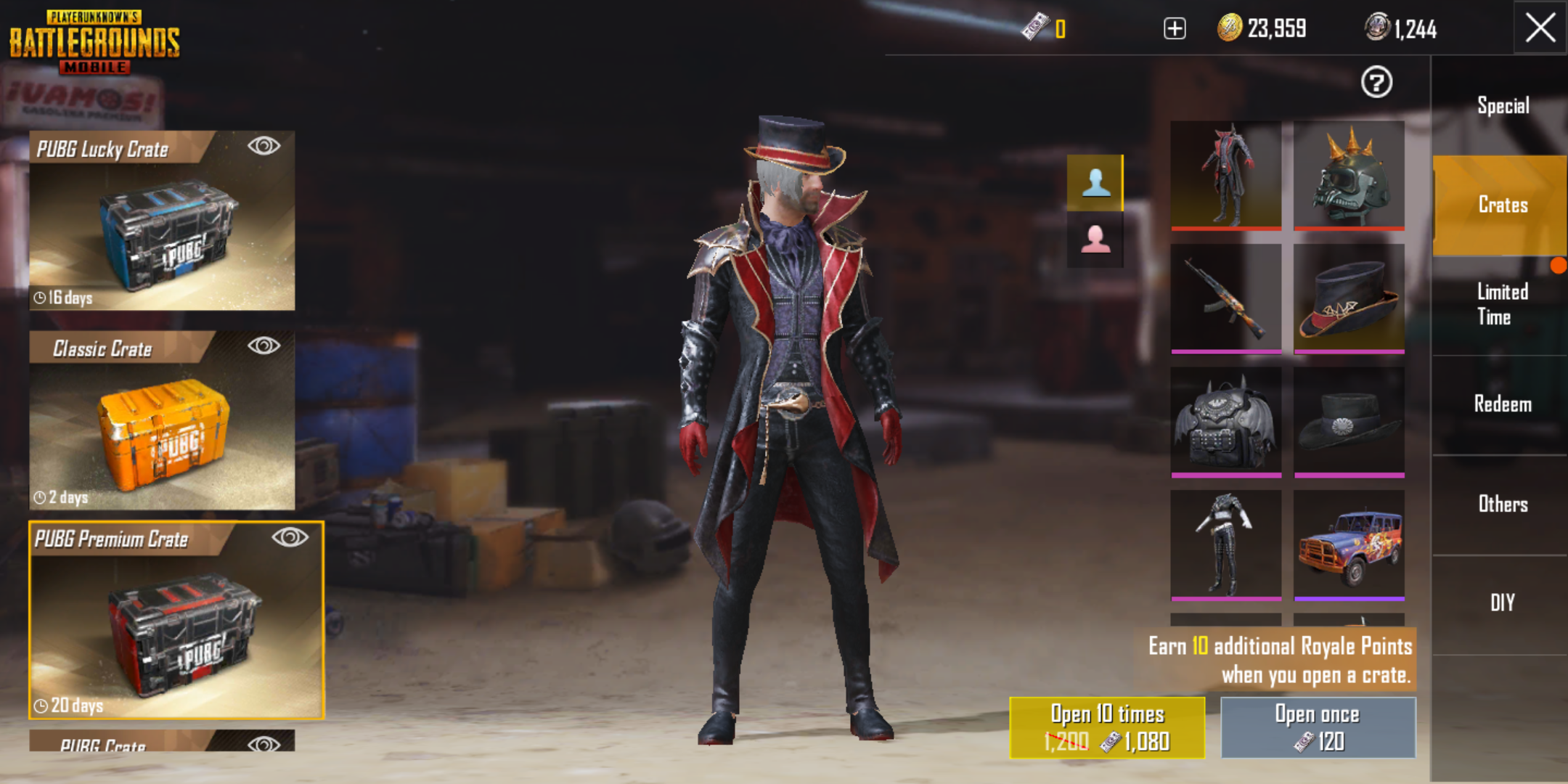 New Clothing Line up themed after Halloween
Night Mode in Erangle:
It is probably the most awaited update people were looking forward to having. Night Mode is only available on Erangle, and there are even Night Vision Goggles to add to the realism to it. At present, the Night Mode is random which means that you have a 50% chance of getting it. The goggles are an excellent addition for sniping people during the night.
FPP Driving:
The most missed out feature on FPP combat in PUBG was the FPP Driving and after requesting for so long, the wait is finally over as Tencent and Lightspeed brings us the FPP driving feature with this update.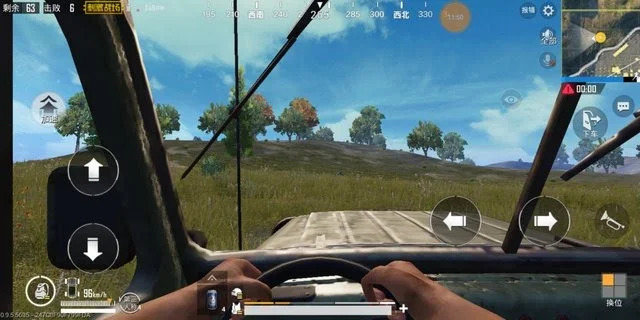 FPP Driving in PUBG Mobile Gameplay
QBU: A New DMR
QBU the new addition to the Sanhok map. It replaces the Mini 14 and is a Designated Marksmen Rifle. It uses the same ammo as AKM (i.e.7.2mm) and can be found in Hotspot locations on the map. Just like QBZ, the new QBU will also be imited to Sanhok only.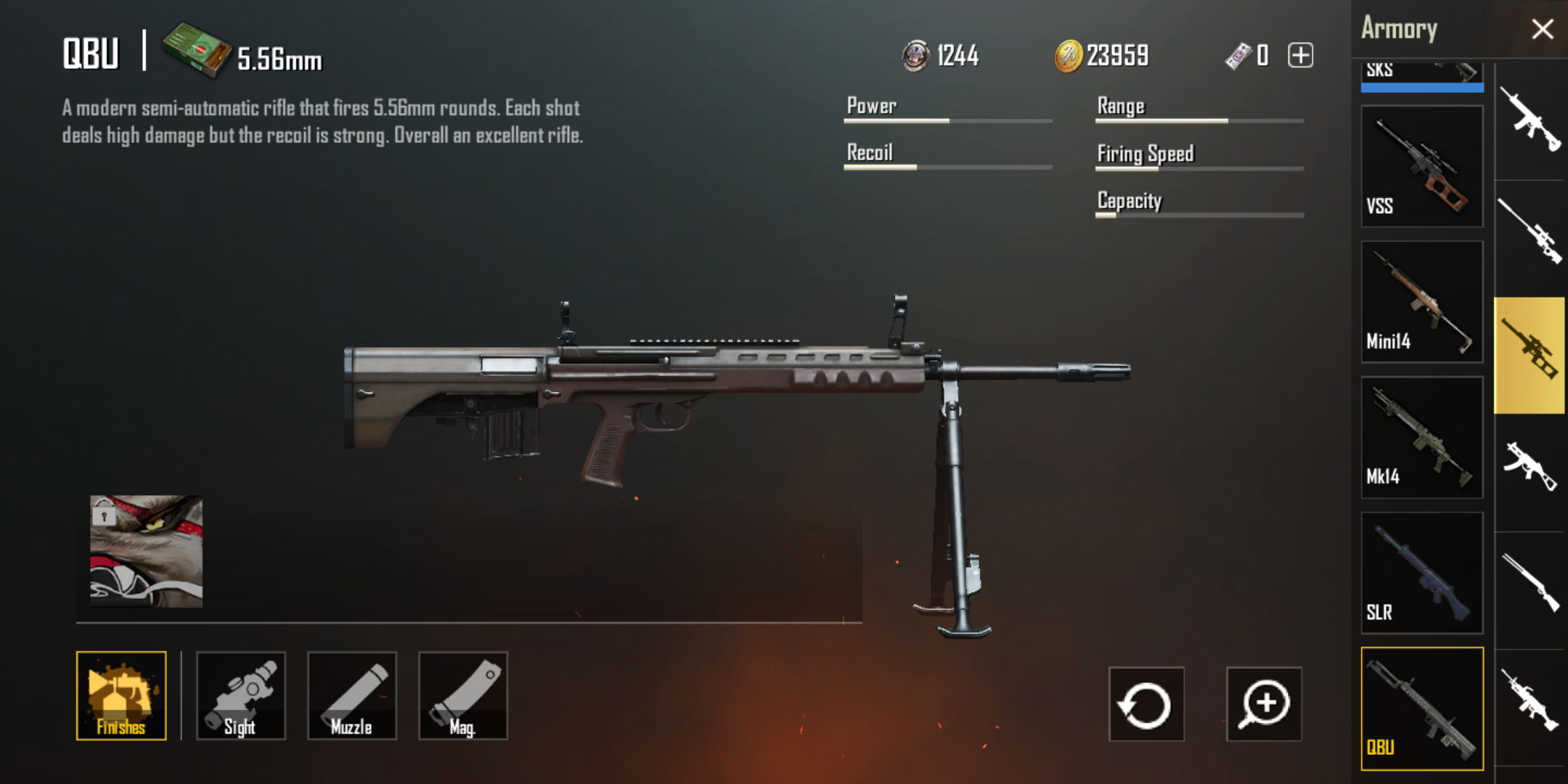 QMU is a new DMR which replaces Mini14 on Sanhok
Other Major Additions:
Some of the other additions are, a Rhony Pick-up truck which is limited to Sanhok and an all new weather system for all the maps on PUBG Mobile. Various improvements to the guns and other various bug fixes.
The Full Patch Notes for 0.9.0 can be found here